Roseanne may be long gone, but The Conners is going strong. Many people assumed the spin-off of Roseanne would fail without its most famous (and controversial) character. But despite killing off the family matriarch in the first episode, people are still tuning in to watch. Though ratings aren't as high as they were for the premiere of Roseanne last March, the new version of the show is still pulling in about 7 million viewers a night.
ABC hasn't decided yet whether it will renew The Conners for another season. But for now, the remaining cast members are earning good money for their roles on the sitcom.
John Goodman's salary for The Conners
Jackie Harris (Laurie Metcalf) and Dan Conner (John Goodman) in The Conners | Byron Cohen/ABC
Goodman's character Dan Conner has spent this season struggling to come to terms with his wife's death following an opioid overdose. He's earning $375,000 per episode for his work on The Conners, according to Variety. That means he'll take home $4.125 million for the entire 11-episode season.
Goodman actually got a pay raise following the cancellation of Roseanne. He was earning $250,000 an episode for his work on the 2018 reboot. Goodman has a net worth of $65 million, according to Celebrity Net Worth.
What the rest of The Conners cast is earning
Two of the other biggest stars of The Conners are also earning hefty six-figure paychecks for the show. Sara Gilbert, who plays Darlene Conner-Healy, and Laurie Metcalf, who plays Jackie Harris, are both getting $375,000 an episode — the same as Goodman. Gilbert has a net worth of $35 million and Metcalf is worth $8 million.
Per-episode salaries for the other main cast members, including Lecy Goranson, Michael Fishman, and Emma Kenney, haven't been revealed.
Is Roseanne Barr making any money from The Conners?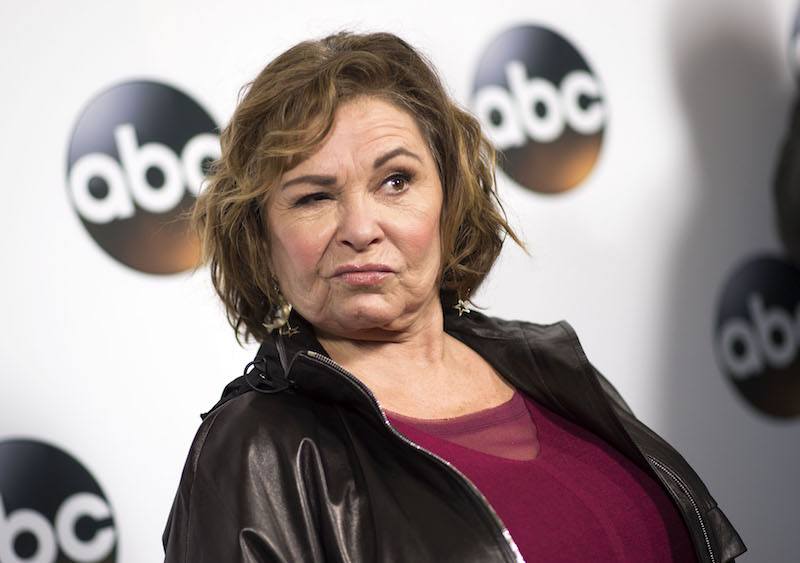 Roseanne Barr | Valerie Macon/AFP/Getty Images
ABC fired Roseanne Barr after her racist tweets involving Obama administration official Valerie Jarrett. But getting rid of the actress wasn't as simple as handing her a pink slip.
In normal circumstances, Barr would be entitled to receive money from The Conners. That's because she helped create the character Roseanne Conner. But ABC wanted to make sure that the actress wouldn't benefit financially from the new show. Barr and the network agreed to a one-time payment that one source described to the Hollywood Reporter as "go-away money."
One reason the network was ready to write Roseanne a check to walk away from the show? They'd already agreed to pay Goodman, Gilbert, and Metcalf for the next season, and they'd have to hand over that cash whether any episodes were filmed or not. ABC also stood to lose tens of millions in lost ad revenue if they couldn't find a show to replace Roseanne.
I regret the circumstances that have caused me to be removed from Roseanne," Barr said in a statement after the agreement was reached. "I agreed to the settlement in order that 200 jobs of beloved cast and crew could be saved, and I wish the best for everyone involved."
Check out The Cheat Sheet on Facebook!
Source: Read Full Article