As you may already know, Christmas with the Windsors is a little bit different. One such difference? Gift-giving is reserved for Christmas Eve only so the following day can be devoted to going to church and listening to Queen Elizabeth's speech. But that doesn't mean the royals don't know how to get presents for their loved ones! Here's a look at the kinds of gifts the royal family gets each other for Christmas.
Prince George, Duchess Kate, Princess Catherine, and Prince William in the Royal Family Christmas Card 2015 | Kensington Palace via Instagram
For starters, they don't typically give fancy gifts
Instead, the royal family is keen giving little cheap joke gifts when they do their present swap at teatime on Christmas Eve.
"The quirky tradition makes sense seeing as the royal family has access to everything they could ever want or need," Business Insider points out. "Why bother trying to pick out something tasteful that no one has any use for when you can get something cheap that makes everyone laugh?"
We have to admit, it's hard to disagree with that logic. Plus, giving silly gifts is a great juxtaposition to the black-tie formal set-up the royals partake in for dinner.
A Christmas tree at Windsor Castle | Jack Taylor/Getty Images
There's an order to how the gifts are opened too
Former royal family chef Darren McGrady tells the Huffington Post gift-giving isn't a free-for-all when the royals congregate at Sandringham Estate on Christmas Eve. McGrady explains "since the Royal Family is of German descent (on Prince Philip's side and the Queen's patrilineal side) they keep some of those traditions and exchange gifts after afternoon tea on Christmas Eve. The gifts are displayed on a table and the family takes turns opening them in front of each other."
Which of course means nobody misses out on the goofy gag gifts that get passed around.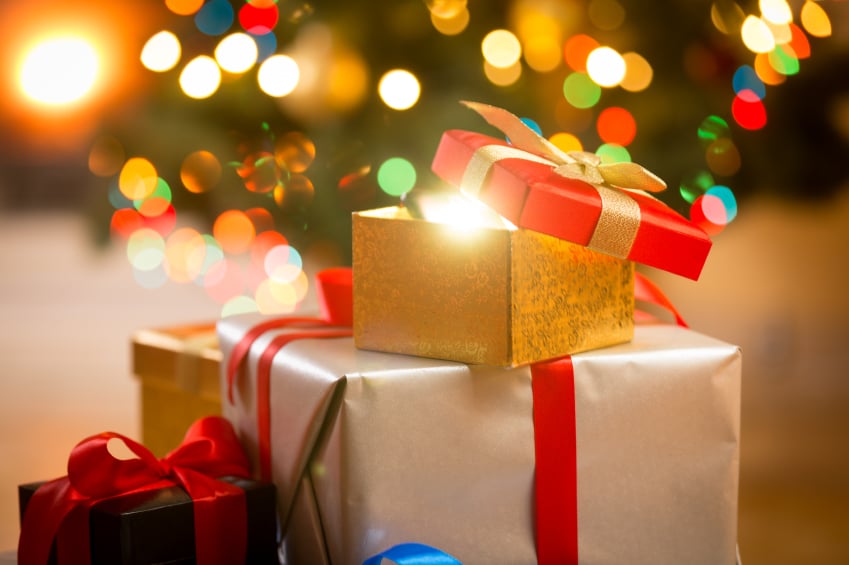 None of the gifts are serious or expensive. | iStock/Getty Images
What does the royal family get each other for Christmas?
According to the Huffington Post, Kate Middleton once gave a then-single Prince Harry a "Grow Your Own Girlfriend" kit as a Christmas present. Princess Anne once gifted her brother, Prince Charles, a white leather toilet seat — which, believe it or not, the heir apparent reportedly takes on overseas tours with him because he likes it so much. (Of course, that could totally be a rumor.)
But the award for reported best gag gift — surprise surprise — goes to Prince Harry. According to Wales Online, the red-headed royal once gifted his grandmother, Queen Elizabeth, a shower cap with "Ain't Life a Bitch" scrawled on it.
The queen, in case you're wondering, apparently loved it.
Check out The Cheat Sheet on Facebook!
Source: Read Full Article