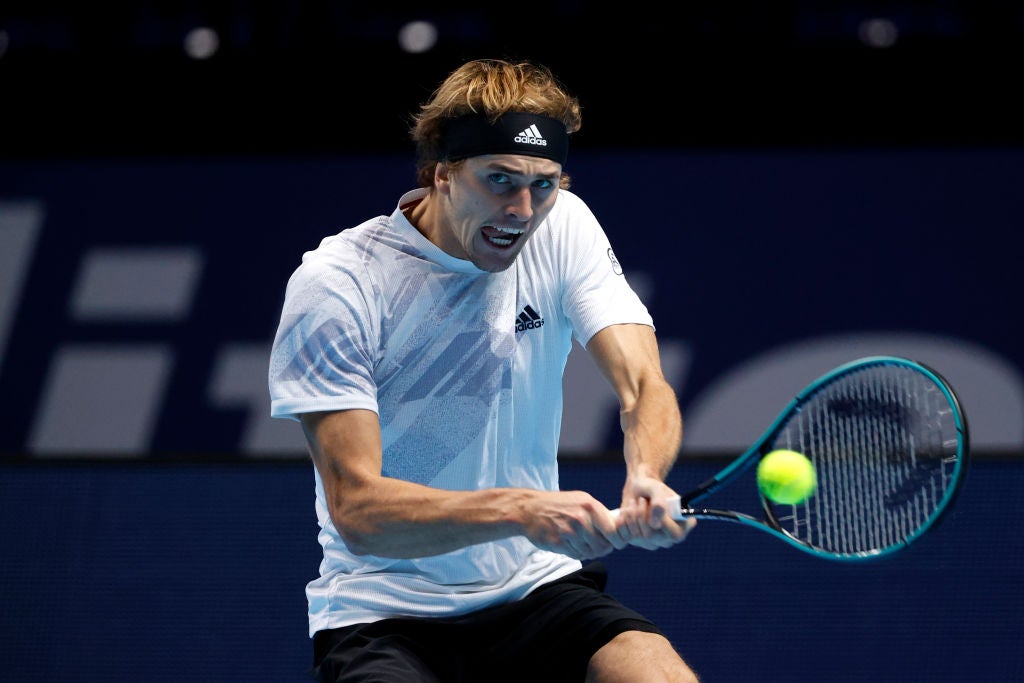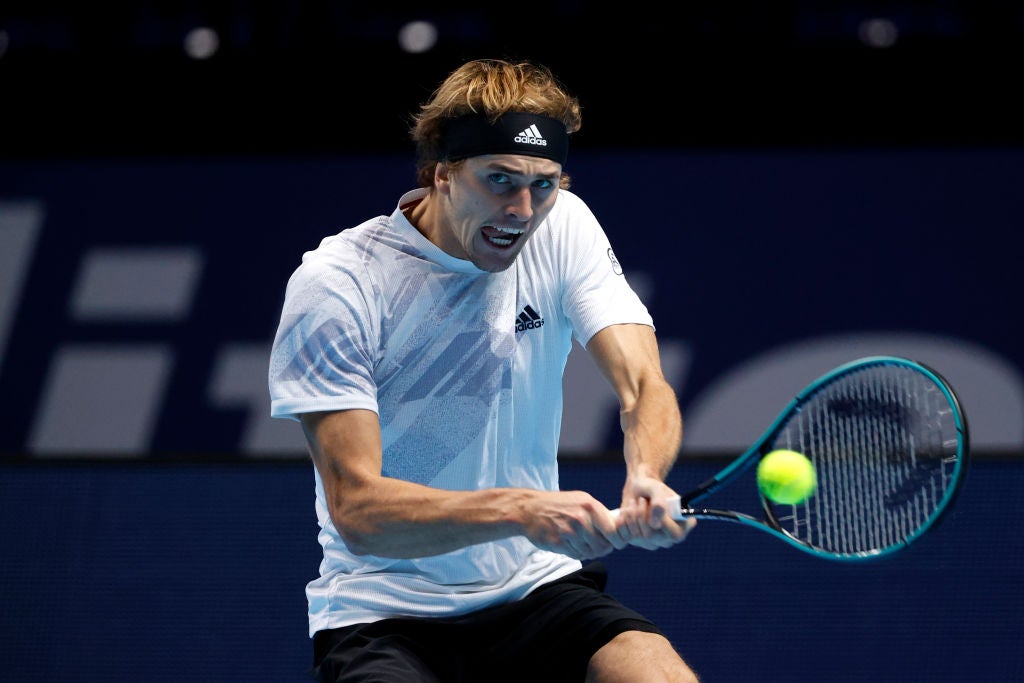 Alexander Zverev takes on Diego Schwartzman with both fighters seeking their first win in this year's ATP Finals at London's O2 Arena.
The German was handily beaten by Daniil Medvedev in his opener, while the Argentine, who is making his Finals debut this year, was dispatched with ease by Novak Djokovic.
Follow all the live updates in this one, with the winner likely to push on and stand a chance of joining Djokovic in progressing from the group.
ZVEREV vs SCHWARTZMAN LATEST
ZVEREV vs SCHWARTZMAN LATEST
After his opening loss to Medvedev on Monday, Zverev said: "I need to be better on court.
"Because if I play like today, I'm not going to win any matches here this week.
"Now I can't afford to lose. I need to beat Diego, I need to beat Djokovic to have a chance to go to the semi-finals. I'm going to try to do that."
ZVEREV vs SCHWARTZMAN LATEST
Zverev's serve looks to be his weakness going into this match. He had seven double faults in his loss against Medvedev on Monday, and at last year's US Open, Zverev served up 17 double faults and lost to Schwartzman in four sets.
But last time the pair played, Zverev easily beat the Argentinian 6-2, 6-1, smashing nine aces without a single double fault.
If his serve his on point, he is likely to confidently take this match win.
ZVEREV vs SCWARTZMAN LATEST
Pavic and Soares against Granollers and Zeballos are going into their final set in the doubles 7-6, 7-6, pushing the Zverev Schwartzman match back.
ZVEREV V SCHWARTZMAN LATEST
Zverev enters the match as the decisive favourite given the surface and his recent 6-2, 6-1 victory over Schwartzman in Germany, smashing nine aces without a single double fault.
However, the German suffered a one-sided loss in his opening round match to Daniil Medvedev on Monday, serving seven double faults.
It is Schwartzman's first appearance at this tournament. He has already been beaten by Novak Djokovic in his first match as he was outplayed a straight-sets loss.
ATP admit concern over Australian Open
Australian Open organisers are scrambling to try to find a satisfactory way of staging the tournament after the Victorian Government threw a major spanner in the works.
Tennis Australia, the ATP and WTA had been planning on the proviso that most players would look to arrive in the country in mid-December in order to complete a mandatory two-week quarantine prior to competing in warm-up events in the first two weeks of January.
Tournament director Craig Tiley struck an upbeat note earlier this week when he announced that the warm-up events would all be held in Victoria to prevent issues with players travelling between states.
But Victoria Premier Daniel Andrews swiftly responded that it was not "a done deal" and on Tuesday night it was revealed that players are unlikely to be allowed into Australia until the end of December at the earliest.
A two-week quarantine would therefore leave less than a week until the planned start of the Australian Open on January 18.
And, with flights to Australia both expensive and difficult to find, there look to be real challenges simply getting the players to the country.
Tiley has previously said that nothing is off the table in terms of timings, raising the possibility that the Australian Open could be moved back a week or two, but that would be a major logistical undertaking so close to the event.
It remains unclear, meanwhile, what the players will be allowed to do during their quarantine period. If they are allowed to play tournaments within a strict bubble, which has been the case since the resumption of the tours in August, that would make the situation easier to manage.
A statement from organisers read: "Tennis Australia continues to work closely with the Victorian Government on staging the Australian Open.
"The health and safety of the community, the players and all involved in the event, has always been our top priority, and we recognise the incredible effort and the sacrifices all Victorians have made to contain Covid-19.
"We will provide more updates when available."
Source: Read Full Article