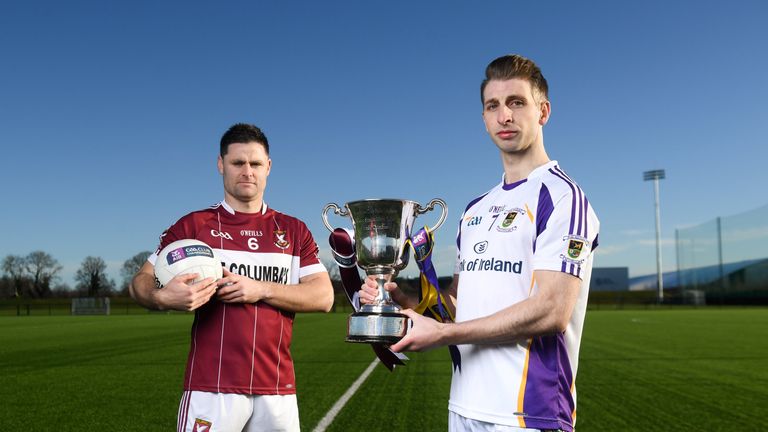 Kilmacud Crokes star Ross McGowan is keen to stress that despite contrasting resources, their clash with Mullinalaghta comes down to those on the field.
The two clubs couldn't be further apart in nature. Crokes are a suburban club enjoying a significant catchment area on the southside of Dublin city. The Longford outfit is the pick of a parish of just under 400 people. Yet when they cross the white line on Sunday, it's 15 v 15.
"As players we're in our own little bubble," commented McGowan. "We'll always focus on analysing our own performances and making sure we get our stuff right and also treating the opposition with the respect they deserve.
Mullinalaghta indebted to Graham
"Although they're a small community they're a strong, strong football team. They've won Longford the last three years and they've been involved in Leinster, they've had their experience. They beat Rhode by two points. 18 points as a winning margin in a semi-final [against Éire Óg] is something you can't dismiss so while there is that story of David vs Goliath, we're very aware that there's 15 lads on the pitch at any one stage."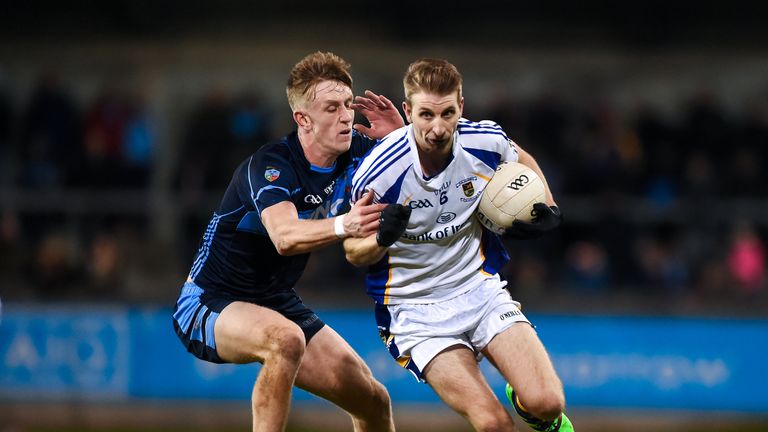 "We don't want it to be another eight years before we're in a Leinster championship again."
Ross McGowan
The Stillorgan side won their first Dublin title since 2010 last month, formed mainly by the side that won the All-Ireland title in 2009.
McGowan was just 16 for that triumph, and is eager to be part of a new piece of history: "I was part of that generation where I was following lads in the noughties where they were getting to Leinster campaigns every couple of years. It was great to be along of those journeys and be part of it. It's something that has propelled me into where I am now, being on those journeys and seeing the lads and how successful they were and wanting to be in that position.
"We don't want it to be another eight years before we're in a Leinster championship again. We're focusing on the job at hand in that we can't take anything for granted, we don't know if we're going to be here again this time next year or whatever. We're just learning from a decade ago."
This star-studded Crokes side has been led by Dublin forward Paul Mannion who shot the lights out in the county final and Leinster quarter-final, scoring 1-06 and 2-06 against St Jude's and St Peter's Dunboyne respectively.
"He's had a phenomenal year again," said McGowan of his free-scoring teammate. "He's come off the back of a very tough campaign as well with the Dubs and he's had that hamstring injury there where he's kind of minding himself.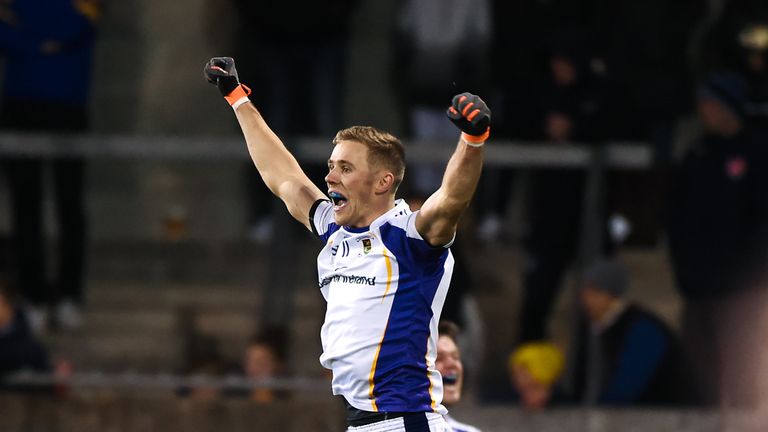 "But he's not flat out training because he knows how to manage his body and the management are very aware of that as well. I'd say it's about just managing his body correctly and it's not just him, it's Cian (O'Sullivan) as well and Andrew (McGowan) has also been involved.
"Particularly at this time of year at the back of a long season, it's cold, the weather's not great, it is important managing the body."
For McGowan, he knows just how tough getting out of Dublin can be, and is eager to make their foray out of the capital one to remember, as they eye up Leinster and All-Ireland honours.
"I'm five years on the team now and I've certainly felt the pain of losing a Dublin championship. I know how difficult it is just to get out of Dublin so myself and a lot of the other lads who were on that journey with me are well aware that these days might not come around all that often. So we're all about just focusing and making sure we get over the next game, it's so important.
"We're ready for that battle on Sunday."
Make sure to keep up with all the latest GAA news and analysis via skysports.com, the Sky Sports mobile app and @SkySportsGAA on Twitter.
The Sky Sports mobile app will keep you up to date with the latest news from Gaelic games – here's how to receive the alerts you want.
Source: Read Full Article