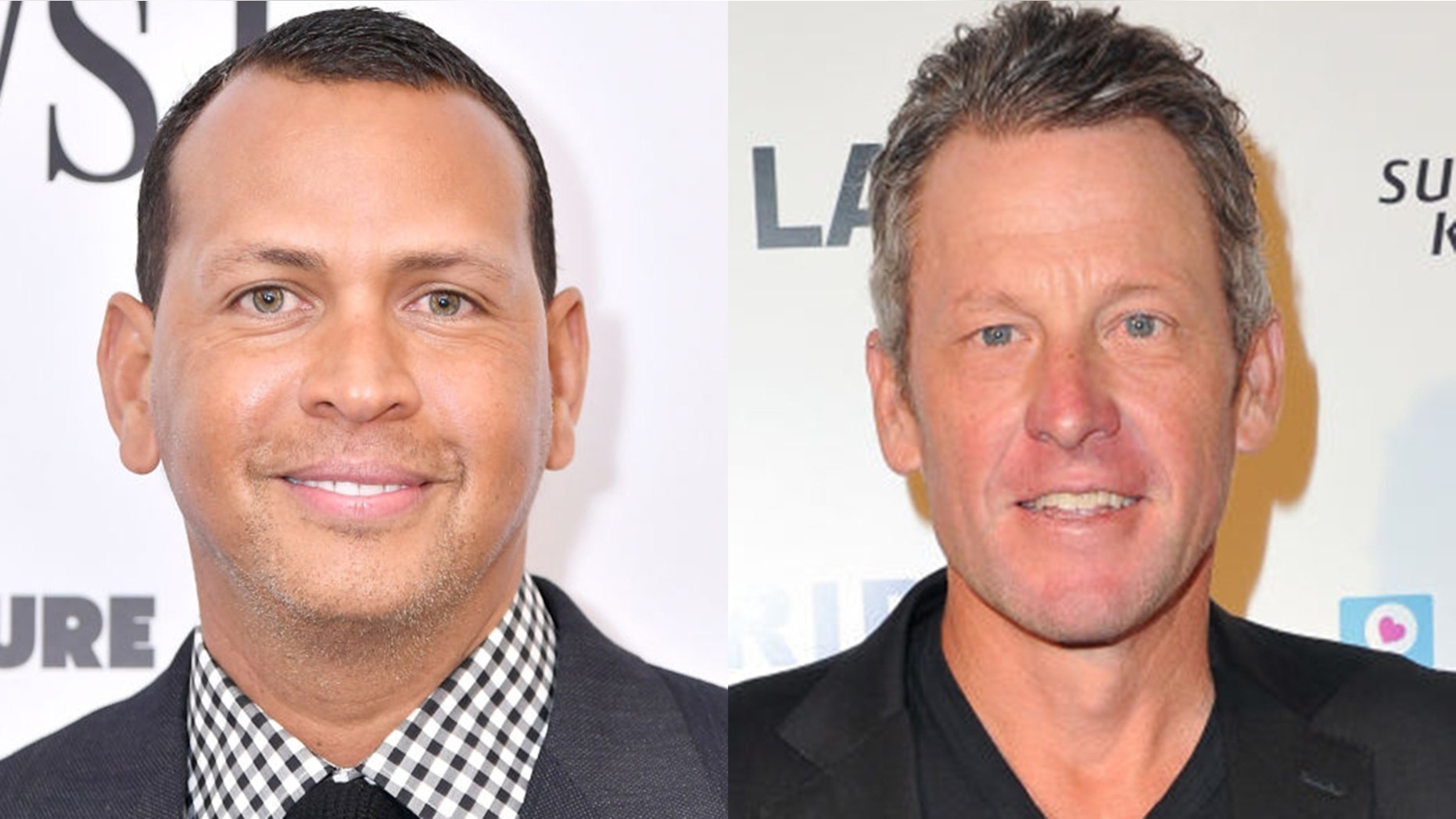 Lance Armstrong took a jab at Alex Rodriguez in an interview Thursday.
(Getty Images)
Cycling cheat Lance Armstrong, upset at the level of vitriol he's faced since his performance-enhancing drug use was revealed, complained about a "double standard" in sports and then lashed out at a retired athlete from a different sport with whom he seemingly has no personal connection: Alex Rodriguez.
Armstrong expressed his bewilderment in an interview with "Today" on Thursday about why he continues to face a backlash due to his previous PED use while A-Rod, who served a one-year suspension for using banned drugs during his playing career, has largely been forgiven. Armstrong, who finished first in seven Tour de France races before the titles were stripped from him, sought to highlight his charitable work. But he did so largely by denigrating Rodriguez.
"Alex Rodriguez didn't raise half a billion dollars and try to save a bunch of people's lives," Armstrong said, referencing the work he'd done with his Livestrong campaign. "That's kind of the irony of this. Look, it's great when somebody hits home runs and maybe does an event here and there for the Girls and Boys Club. This story held a place in people's hearts and minds that was way beyond those guys."
Though a three-time MVP and perennial All-Star, Rodriguez was frequently among the most despised players in baseball when he played due to his exorbitant salary, his success with the New York Yankees – and his repeated PED use. He was suspended for a year by MLB due to his role in the 2014 Biogenesis scandal, but emerged the next season and swatted 33 home runs — ostensibly doing so without using banned substances.
Since he retired in August 2016, Rodriguez has drawn mostly positive reviews for his work as an analyst on ESPN and FOX Sports programming — as well as a spot on ABC's "Shark Tank." Yahoo Finance also reported he's due to have a business podcast with Barstool Sports.
Since permanently pumping the brakes on his cycling career, Armstrong, meanwhile, has agreed to pay the Justice Department $5 million to settle a lawsuit alleging his own PED use "resulted in the submission of millions of dollars in false claims for sponsorship payments to the U.S. Postal Service," which sponsored his team during the Tour de France.
Source: Read Full Article