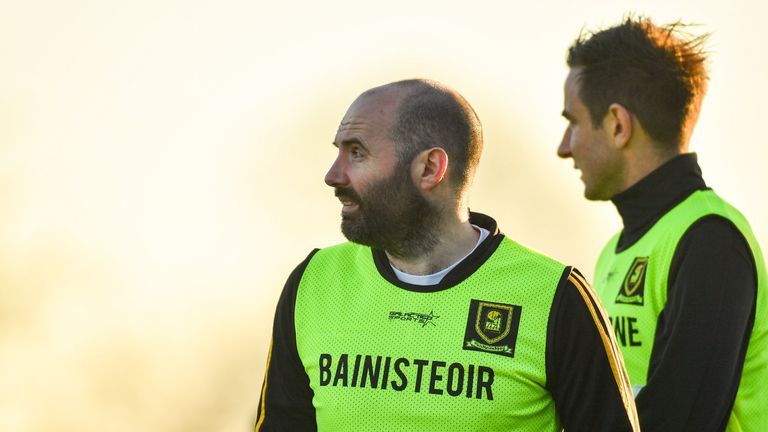 Shane Ronayne is in his sixth year as manager of Cork side Mourneabbey, and after All-Ireland final defeats in 2014, '15 and '17, he's had enough of being second best.
Last year the Cork and Munster champions defeated Saturday's opponents, Foxrock-Cabinteely, in the tightest semi-final imaginable, but there was no stopping Carnacon in the final and Mourneabbey's wait for a maiden All-Ireland title continued.
Ronayne also doubles up as Tipperary inter-county manager and tried to plot the downfall of many of his club players as they represented Cork this summer, but the same players were first to plead with him to return for another stint at club All-Ireland glory.
"I had nearly made up my mind that I was going regardless of the result last year before the game. I was just very busy with different things and I felt maybe I should give time to other things," said Ronayne.
"But straight away after the final whistle I said, 'God, I can't leave this go'. We stopped for a drink on the way home in An Poitín Stil and Ciara and Doireann (O'Sullivan) came up to me and went, 'Shane, whatever you're thinking about doing now, you're not to do it. We want you back.'
"Their honesty was incredible. They said, 'Shane, we lost that out there today. Ye didn't lose it for us, we didn't do what we were meant to do.' I think that honesty said to me, 'Look, we'll have another cut off this.'"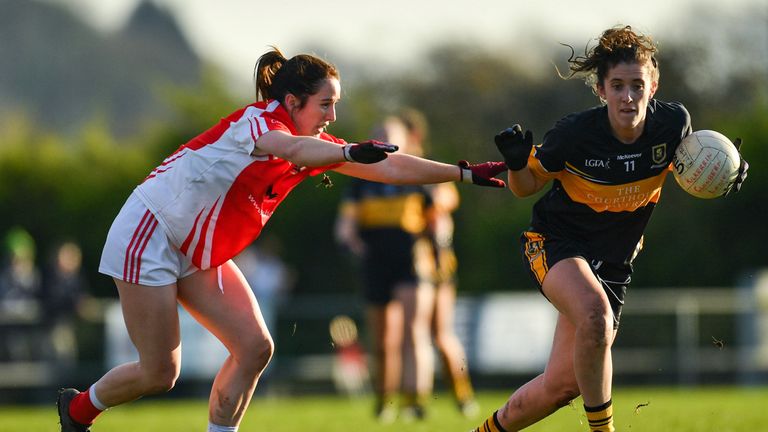 The first step along the way was winning Cork and Munster titles for a fifth year in a row, which was achieved following tight games with West Cork (county final replay) and Ballymacarbry (Munster final) in particular, but the All-Ireland semi-final victory against Galway champions Kilkerrin/Clonberne, who had dethroned Carnacon, showed the manager his team were in the right frame of mind for another crack at the final.
"I think we were very comfortable that day against Kilkerrin/Clonberne but I think the previous games to that had steeled us for it.
"We've won Munster fairly easy the last three years; seven, eight, ten points. It was 15 points one year. I don't think we were ready I suppose for the All-Ireland semi-finals…they were all very close games. The last day, at no stage did we feel under pressure. We were comfortable."
As a Dublin-based teacher in a previous guise, Ronayne was involved with Foxrock-Cabinteely and their manager Pat Ring back in 2005 when the club first amalgamated into the Dublin junior ranks. Two of their key players on Saturday, Amy Ring and Sinead Goldrick, were only 15 at the time and were involved in the squad.
Ronayne knows exactly what a win would mean to the Dublin girls on Saturday, but after six years of working with Mourneabbey, he knows how much the Cork club wants victory.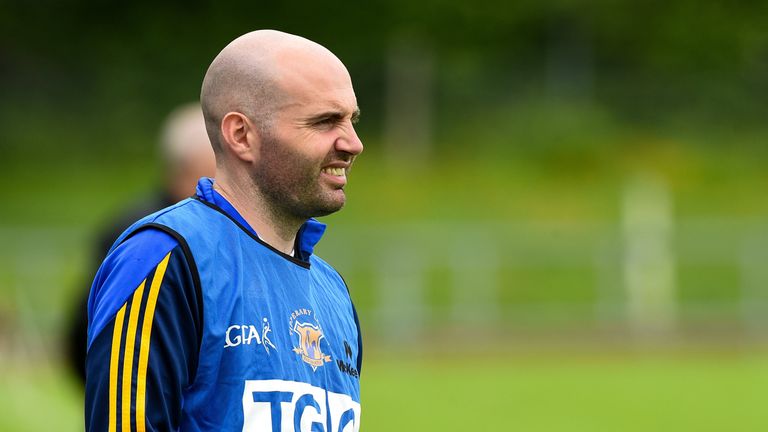 "Nobody has any God-given right to win anything and we know that in Mourneabbey better than anybody."
Ronayne
"I think Mourneabbey will never see anything like it if they do win! It's a Holy Grail," he said.
"Look, nobody has any God-given right to win anything and we know that in Mourneabbey better than anybody. We know that we could play at our best Saturday and still not win. There's such drive within them, they have that monkey on their back and they'll want to win it so badly.
"We're bottling up that hurt, but the hurt won't get us over the line on Saturday. I think it's going to be a help, but certainly we need to be better in other places, The hurt itself won't get us over the line but it certainly has driven them back down to the field to go again."
Make sure to keep up with all the latest GAA news and analysis via skysports.com, the Sky Sports mobile app and @SkySportsGAA on Twitter.
The Sky Sports mobile app will keep you up to date with the latest news from Gaelic games – here's how to receive the alerts you want.
Source: Read Full Article