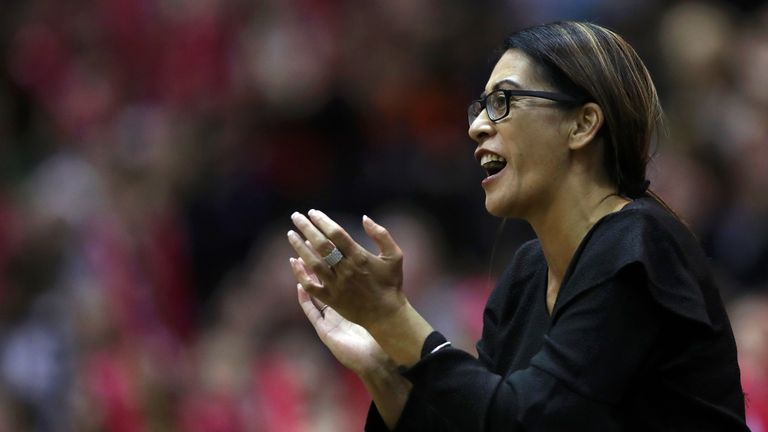 Noeline Taurua has named her 12-player squad for this summer's Vitality Netball World Cup and it features the return of defenders Katrina Rore and Phoenix Karaka, mid-courter Shannon Saunders and shooter Bailey Mes.
The outfit will be lead on court by Laura Langman who is one of three players returning for a fourth Netball World Cup tournament, the others are prolific shooter Maria Folau and former captain Casey Kopua.
Alongside those players with significant tournament experience, Taurua's squad also contains five Netball World Cup debutantes – Karin Burger, Gina Crampton, Ameliaranne Ekenasio, Te Paea Selby-Rickit and Jane Watson.
Silver Ferns coach Noeline Taurua has named her team of 12 players for the Netball World Cup, which features the return of Katrina Rore, Phoenix Karaka, Shannon Saunders and Bailey Mes.
Read the full team release here: https://t.co/Lp17EKX6Oz pic.twitter.com/3ugOzpX9Jv
"I look for players who can do the job in the first instance, connections and playing combinations, and then personal qualities," head coach Taurua said, who played in the 1995 World Cup herself.
"The players who have been recalled to wear the Silver Fern again demonstrates to me passion for our game, fight, fortitude, tenacity and work ethic. The Silver Ferns needs to be a team that can emulate those same qualities.
"We feel we have a good mix of athletes who provide versatility, experience, leadership, drive and hunger to compete against the best in the game.
"They are all fit and that's a good start. We can finally commence our work and build the team leading into World Cup. It's been a long time coming."
In preparation for the tournament, the Silver Ferns will play a world-first International Netball Series.
Taurua's side will face-off against the New Zealand Invitation Men's Netball team, the Fiji Pearls and an All-Stars side at Pulman Arena in Papakura from June 26 to 29.
It will be a quadrangular-style tournament with a round-robin format and will conclude with a Finals Day on Saturday, June 29.
Source: Read Full Article