90 Day Fiancé has taken the world by storm with its many spinoffs and favorite couples. One of the most popular of those is arguably Loren and Alexei Brovarnik. They met in 2013 on a Birthright trip that Loren was staffing. Alexei was the medic on staff, and things took off from there. Flashforward to 2020, and they had their first child together, a son named Shai. Since then, the family has continued to share cute images from outings in their daily lives, and fans really seem to appreciate it.
We watched Loren and Alexei Brovarnik's lives play out on-screen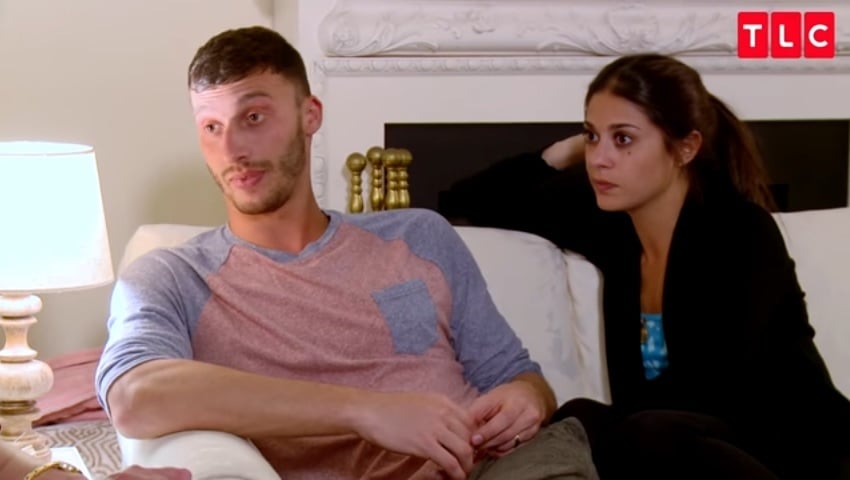 Loren and Alexei first made their on-screen debut in season 3 of the original 90 Day Fiancé. They've since become even more known with their appearances in seasons 1 and 2 of 90 Day Fiancé: Happily Ever After. Fans were lucky enough to witness both of their weddings on-screen in 2015 in the United States and again in 2016 in Israel. Viewers were also able to really see their family dynamic in episodes of Pillow Talk where Loren and Alexei have brought their son many times. They even had their own segment on What Now? called Loren and Alexei's Baby Special.
But fans might recall that although this couple is very compatible, they bring the drama at times as well, especially in seasons 1 and 2 of Happily Ever After. There is a major fight between them when tensions run high before the second wedding in Israel. Things are less than ideal, and Alexei is stressed out about who is going to show up or not. Things are extremely unorganized, and all of this causes an issue. Loren even tries to get away in the bathroom before their nuptials, but eventually they manage to walk down the aisle together.
But there's even more drama. For Loren's bachelorette party, her best friend, Sarah, had strippers come to the event, and that really upset Alexei. But it turns out it was all Loren's idea because Alexei had strippers at his bachelor party in Israel. Despite the fact that Alexei tried to tell Loren not to have strippers, she did, and it was an issue. The truth does eventually come out in season 2, and it's pretty dramatic.
Fans really seem to love Loren and Alexei
Fans have really taken a liking to the celebrity couple now living together as a family in Florida. They both have a strong following on social media – Loren has 1.1 million followers and Alexei has 694,000 followers. If you're looking for pictures of this little family living their daily lives together, then chances are you're already following them as well. Fans are always commenting on their latest posts.
Loren shares the most adorable pictures of a fun day out in the sun with her family
https://www.instagram.com/p/CJlznhuHa9j/
Loren recently shared some must-see photos of her day out in the sun with her little family. They spent some time Sunday on Sunny Isles Beach in Florida. There are a number of shots of Shai wearing the most adorable and appropriately-themed underwater print hat. He's smiling from ear to ear while kicking back in his stroller.
It looks like they might have done some fishing as well, since Alexei can be seen in his bathing suit while holding his son on a fishing pier by a fishing pole. The final picture is Loren wearing cool shades while holding her sun with a smile on her face. Shai sucks his thumb in a sweet moment between mother and son.
Loren captioned the post on Instagram: "Sunday Smiles #teambrovarnik #babybrov 🧿."
It looks like the Brovarniks had a fun-filled Sunday as a family of three. We'll have to see what else 2021 has in store for them.
Source: Read Full Article