On 90 Day Fiancé: The Other Way, Evelin Villegas revealed that after marrying her husband, Corey Rathgeber, she cried. Even though it should have been the happiest day of her life, Evelin wasn't crying happy tears. Why was she so upset?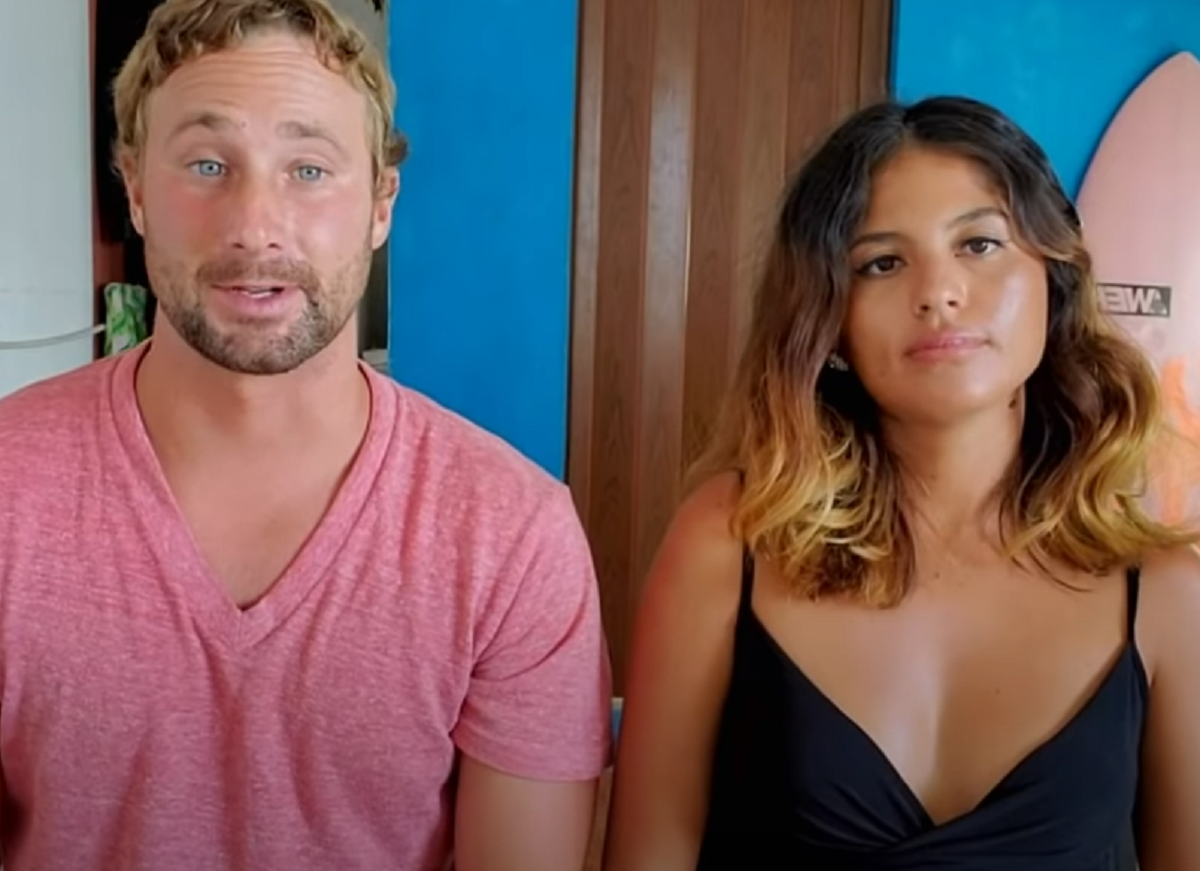 Evelin and Corey marry in secret
While trying on wedding gowns, Evelin told her sisters that she got married to Corey in secret. She said, "The truth of the matter is, one year ago, Corey and I went to Guayaquil and got married." Evelin's sisters, Lipsy and Lesly, weren't the only ones who were shocked by the news.
Despite the suspicions, many fans were thrown for a loop when Evelin revealed her secret marriage. Evelin and Corey's wedding date was June 11th, 2019. This means by the time filming started, Evelin and Corey were approaching their first wedding anniversary.
Evelin tells '90 Day Fiancé' producers she cried after marrying Corey
On the Sept. 19th episode of 90 Day Fiancé: The Other Way, Evelin revealed more information about her and Corey's secret wedding. She said, "I don't think I was ready to marry Corey, but Corey's visa was expiring, and we were in a good time of our relationship with no other way for him to stay here in the country with me, I agreed to marry him."
However, it wasn't all rainbows and butterflies. Evelin told the cameras that she cried after the intimate courthouse ceremony. She said, "And after Corey and I got married, I got all these mixed emotions. Like, what did I do? Like, did I thought this through? And I just got really emotional and started crying." She went on to explain, "I didn't want Corey to feel bad about it, but I couldn't stop myself. I cry."
Why did Evelin keep the marriage a secret?
Evelin told her sisters that it wasn't her first choice to marry Corey, but she thought it was the right decision. However, in the back of her mind, divorce was always an option. She said, "I thought if anything went wrong, then we would divorce quietly, and no one had to know."
The producers asked her if anyone knew about her secret wedding. She said, "I told no one about this wedding. No one. And I also asked Corey to not tell anyone, as well." Evelin struggled to keep her marriage a secret because she doesn't keep secrets from her family. She said to her sisters, "I'm sorry I didn't tell you earlier, but I didn't want to say anything just yet." Of course, her sisters weren't happy that Evelin went off and got married behind their backs.
Some fans had their suspicions that Evelin and Corey had already gotten hitched, but the revelation came as a shock for most 90 Day Fiancé viewers. Fans will have to continue watching 90 Day Fiancé: The Other Way Season 3 to find out if Corey and Evelin will be able to overcome their trust issues and have a proper wedding or if their marriage will end in divorce.
RELATED: '90 Day Fiancé: The Other Way': What Is Corey Rathgeber Income and Job?
Source: Read Full Article