Chris Columbus is a giant in the pantheon of family-friendly films. He's known for directing two Harry Potter movies, among other kid-centered classics. But Columbus has high expectations for the genre. In a recent interview, the director revealed his take on remakes of classic family movies. 
Chris Columbus movies include many kid-friendly classics, including 'Harry Potter'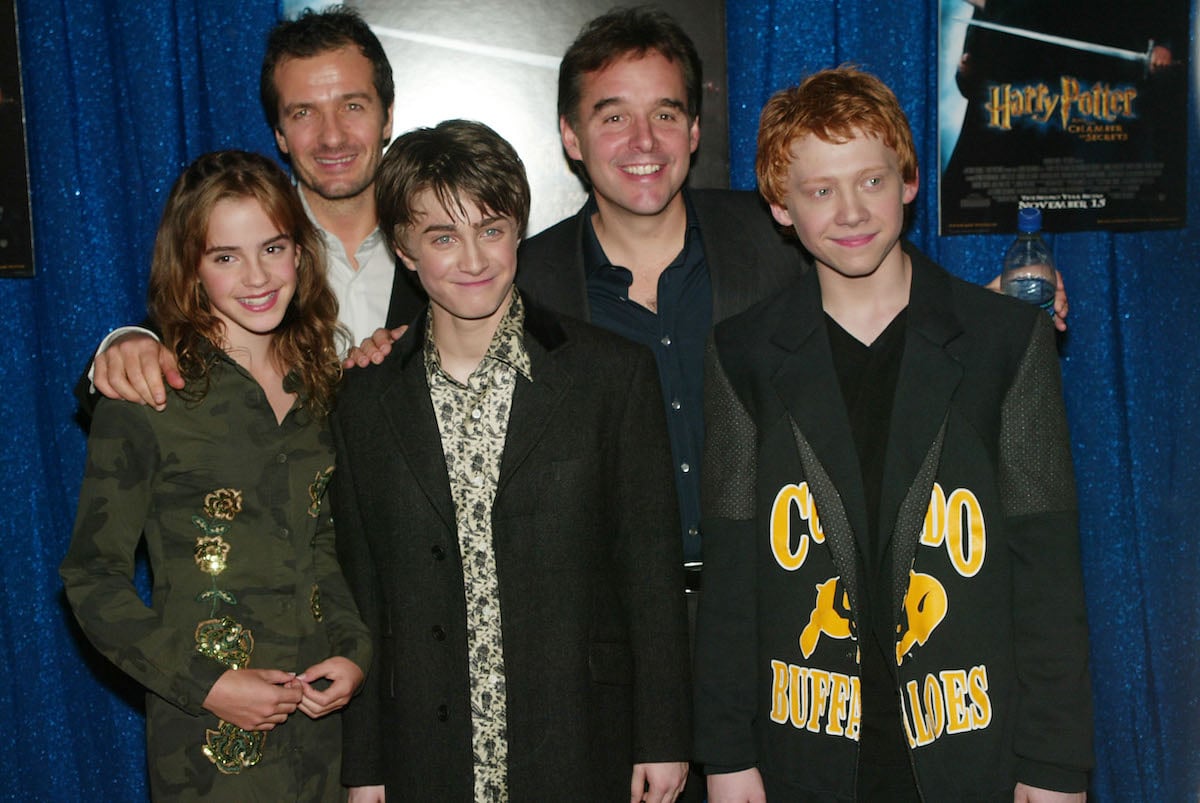 The famed director got an early start on success by writing The Goonies (1985) and Gremlins (1984). By 1987, he was directing Adventures in Babysitting. But his major breakout film came in 1990 with the family Christmas classic Home Alone.
From there, Chris Columbus was on fire with movies. He directed Home Alone 2: Lost in New York (1992). Additionally, he directed Robin Williams in the memorable Mrs. Doubtfire (1993). 
Likewise, he successfully tried his hand at adult romantic comedies like Hugh Grant and Julianne Moore's Nine Months (1995).
When an opportunity to direct the Harry Potter franchise rolled around, Columbus was a perfect fit for the job. The massively successful book series by J.K. Rowling demanded a capable director. Moreover, it was imperative that the source material be honored.
Chris Columbus was just the director for the job. The franchise hit screens in 2001 with Harry Potter and the Sorcerer's Stone. Furthermore, Columbus returned for the first sequel Harry Potter and the Chamber of Secrets.
It was a highlight in the director's already highly successful career. When Alfonso Cuarón took over as director for Harry Potter and the Prisoner of Azkaban, Columbus stayed on as a producer.
Therefore, it goes without saying that he has a serious investment in the Harry Potter franchise and its legacy.
The director said there's 'no point' in remaking 'Harry Potter' franchise movies
In a November 2021 interview with Jake Hamilton of Jake's Takes, Columbus nixed the idea of ever rebooting or remaking the beloved franchise.
Per Collider, when asked if the movies would ever get a remake, he responded negatively. 
"I can't answer the first… I don't know," told Hamilton. "In this version of Hollywood that we live in, everybody is remaking everything, and rebooting everything. I mean, there's a Home Alone reboot coming out."
Columbus continued, saying that filmmakers should leave the classics alone.
"What's the point? The movie exists, let's just live with the movie that existed," he continued. "There's no point in us remaking The Wizard of Oz, there's no point in any of us remaking the classic films. Make something original, because we need more original material. So, no point."
Chris Columbus continues to direct iconic movies 
In any case, Columbus doesn't have any shortage of movies to helm. He went on to direct Percy Jackson & the Olympians: The Lightning Thief in 2010. Furthermore, in a return to his family Christmas movie roots, he directed Netflix's The Christmas Chronicles 2 in 2020.
However, on that note, Columbus admitted that he thought he'd do more Harry Potter films. "I thought I was going to stay for all seven, initially," he told Hamilton. He said the rigorous shooting schedule left him exhausted.
"Basically, after 320 days of shooting, I could barely form a sentence," he said of shooting the first two movies back-to-back.
To sum up, Columbus can certainly be proud of his work on the Harry Potter series. Furthermore, the prolific director has earned the right to insist that they shouldn't be remade.
Source: Read Full Article