Melora Hardin returns to A Million Little Things as Maggie's mom, Patricia Bloom, for two episodes of season 4. However, she teased that she knows where creator DJ Nash wants to go with her character and relationship with Maggie (Allison Miller) if and when the series is renewed for season 5. The actor also compares Maggie's mom to the new mom she portrays in her latest Hallmark movie, Love, Classified.
Melora Hardin teases Maggie and Patricia's storyline in 'A Million Little Things' Season 5
The actor who portrays Maggie's mom, Melora Hardin, believes that A Million Little Things Season 5 renewal from ABC is a sure thing. In an interview with Showbiz Cheat Sheet, she teased the future of Maggie and Patricia in a potential season 5. 
What Melora Hardin did reveal about Patricia Bloom in A Million Little Things is the uncanny way she landed the role.
"There was a friend of mine that was producing the show, and he called me actually in a dither and said, 'Oh my God, I need you to fly to Vancouver tomorrow. You're perfect for this part. I need you to do it. We need you to do it right now.' And I said, 'Send me the script.' He says, 'It's a really great recurring role. It's really fun.'"
Hardin read the script within the hour and loved it so much that she flew to Vancouver the next day.
Hardin Compares Patricia Bloom to Her New Hallmark Movie Mom in 'Love, Classified'
In addition to her recurring role in A Million Little Things, Melora Hardin recently starred in a new Hallmark Channel movie, Love, Classified. It's a romantic comedy featuring the first LGBTQ couple on the network. Hardin portrays Taylor's (Katherine McNamara) mother, Emilia Bloom. The two motherly roles share some similarities. Both mothers try to connect with daughters who do not want to let them back into their hearts or lives. Hardin compared Patricia Bloom to Emilia Bloom in a recent interview.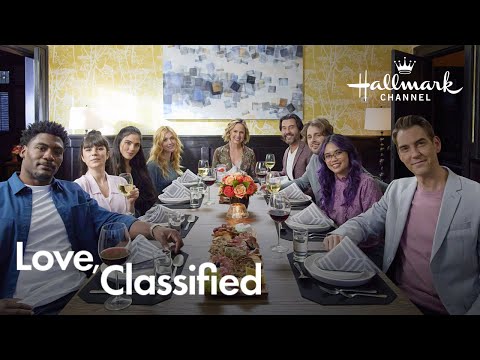 "I think that Emilia is probably more worldly than Patricia," Hardin recalls. "She flies all over the world, and she has more of a lavish lifestyle. She certainly has more money. Patricia probably hasn't done a lot of traveling out of the country. I think Emilia's done a lot of that."
Although the two women come from different backgrounds, they find the same trouble talking to their daughters.
"Both of the daughters have kind of a hardness toward their mom," Hardin explained. "And the mom is trying to overcompensate in different ways. I think Patricia does it in different ways than Emilia does, but there are definitely some similarities.
Catch Melora Hardin in A Million Little Things Season 4 Episodes 18 and 19, airing Wednesdays at 10 p.m. ET on ABC. Her movie Love, Classified is currently available for streaming on the Hallmark app.
Source: Read Full Article