Popular Big Brother 21 houseguest Kat Dunn recently launched a podcast covering BB-related topics and pop culture. After watching the first episode of Big Brother 22: All-Stars, the Texas-native became "intrigued" by Ian Terry and proudly declared herself a "stan" for the BB14 champ. Even though she likes the returning winner, Dunn exclusively told Showbiz Cheat Sheet that she believes another competitor is in the best position to walk away with the title.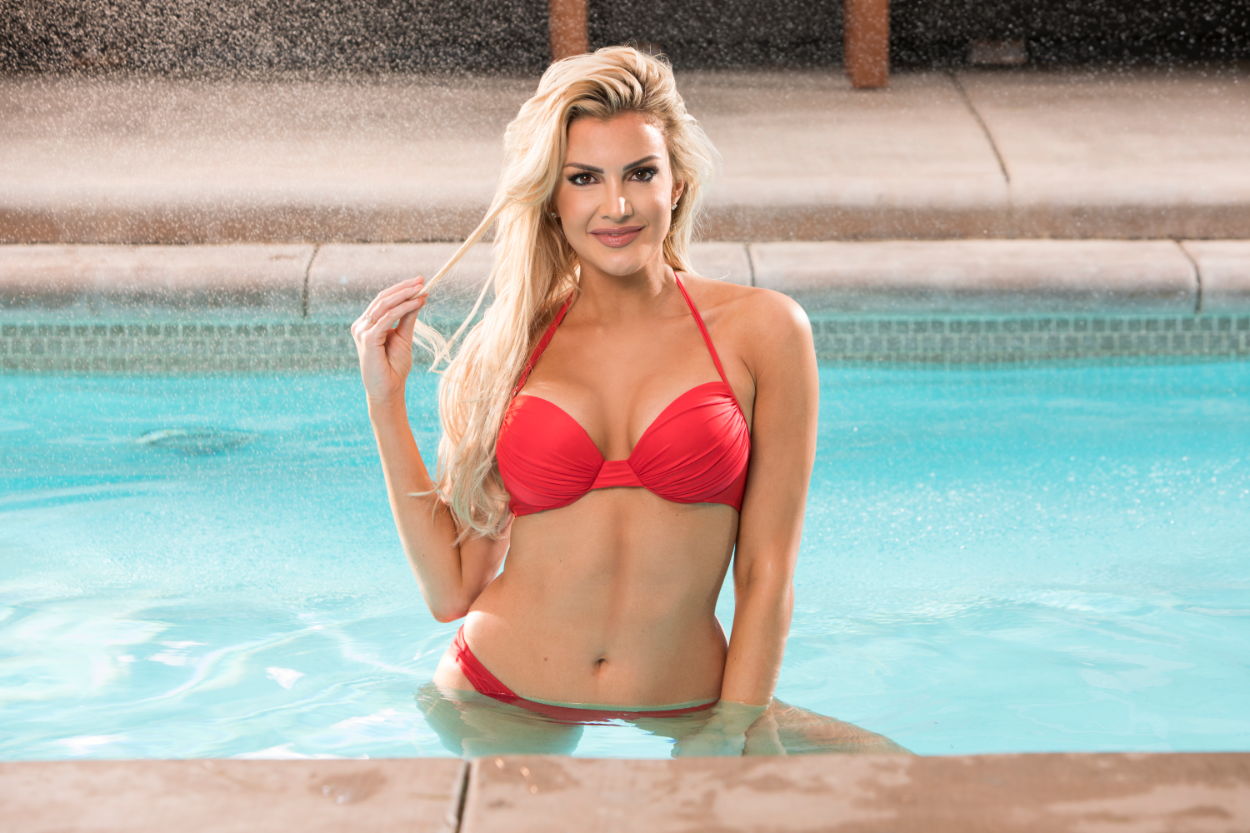 Kat Dunn started a 'Big Brother' related podcast
A year after 30-year-old social media influencer competed on Big Brother 21, she launched a new podcast titled "Conspire Away, B*tches! With Kat Dunn," a play on her coined catchphrase.
The Texas-native covers reality television, pop culture, and conspiracy theories, but currently focuses on providing constant Big Brother 22 updates.
When the COVID-19 pandemic delayed the second All-Star season, she wanted to "give people their BB fix." Therefore, BB21 started interviewing former houseguests and uploaded the clips to her YouTube channel.
She then transitioned to podcasting around the time she began hanging out with known reality TV blogger, Reality Steve Carbone. He joined her for her first episode and interviewed her about how her auditions for the Dallas Cowboys Cheerleaders helped her become who she is today.
They also spoke about a couple of conspiracy theories and gave a few spoilers regarding who viewers might expect to see in BB22. After the season is over, Dunn plans on covering other reality television shows, lifestyle, and pop culture.
Kat Dunn says she's 'intrigued' by 'Big Brother 14' champ Ian Terry
Even though the Texas-native didn't know much about Big Brother before her debut season, she has since immersed herself in the community. While researching the contestants, Dunn exclusively told Showbiz Cheat Sheet she was "intrigued" when she ran across BB14 winner Ian Terry.
Based on his season 14 performance, the 30-year-old considers him "one of the smartest guys" to play the game. She also became "obsessed" with Terry while watching the first episode of BB22, leading to her proudly declaring her Twitter an "Ian Terry stan account."
Even though Dunn likes the BB14 champ, she doesn't think he'll win the game. Although he is an under-the-radar player, the Texas-native believes he has a massive target on his back as one of the only returning winners.
Additionally, the podcaster doesn't think Terry can play the same game that secured him the win in his first season. Therefore, he would have to win several competitions to stay in the game.
Although it's possible, it's unlikely, especially with physical competitors Cody Calafiore and Christmas Abbott.
Kat Dunn thinks Dani Donato Briones could win 'Big Brother 22'
After the first week of BB22, the podcaster thinks Dani Donato Briones is currently in the best position to win the season. Dunn believes the BB8 runner-up has set herself up to play the "perfect floater game" because she's considered an old school player and fits well with new school competitors such as Nicole Franzel.
Additionally, the BB21 star thinks Briones can play an excellent floater game instead of "coasting" with whoever's in power that week. Dunn also pointed out that the three-time houseguest is a competition beast as she's tied with a few other competitors for most Power of Veto wins in a season.
In addition to Briones, the podcaster thinks Bayleigh Dayton has a good footing in the game as well and could make it to the final three. Big Brother 22: All-Stars airs Sundays, Wednesdays, and Thursdays at 8 p.m. EST on CBS.
Follow Tamara Grant on Twitter.
Source: Read Full Article