Billy Bob Thornton, Eazy-E, Ray Parker Jr., and Billy Gunn's kids revealed on the reality show Relatively Famous: Ranch Rules that they didn't have a magical Hollywood upbringing.
While gathered around a campfire, the adult children of some of the biggest names in Hollywood shared stories of a vagabond life, oftentimes living with little to no money. Hip-hop icon Eazy-E's daughter, Ebie Wright shared that a secret marriage occurred at her father's deathbed. His wife cut her out of having any of his possessions, "I don't even have a t-shirt of my fathers," she tearfully shared.
Billy Gunn's son said on 'Ranch Rules' that his family was 'dirt poor'
WWE professional wrestler Billy Gunn's son, Austin began the conversation on Ranch Rules because he wanted to explain why he maintains such a tough exterior. He said that while his father made a lot of money, he spent even more on prescription painkillers, which are often prescribed in the pro-wrestling world. "When I was little I knew we were dirt poor," he explained. "We could barely afford f***ing Hungry Helper for the next meal."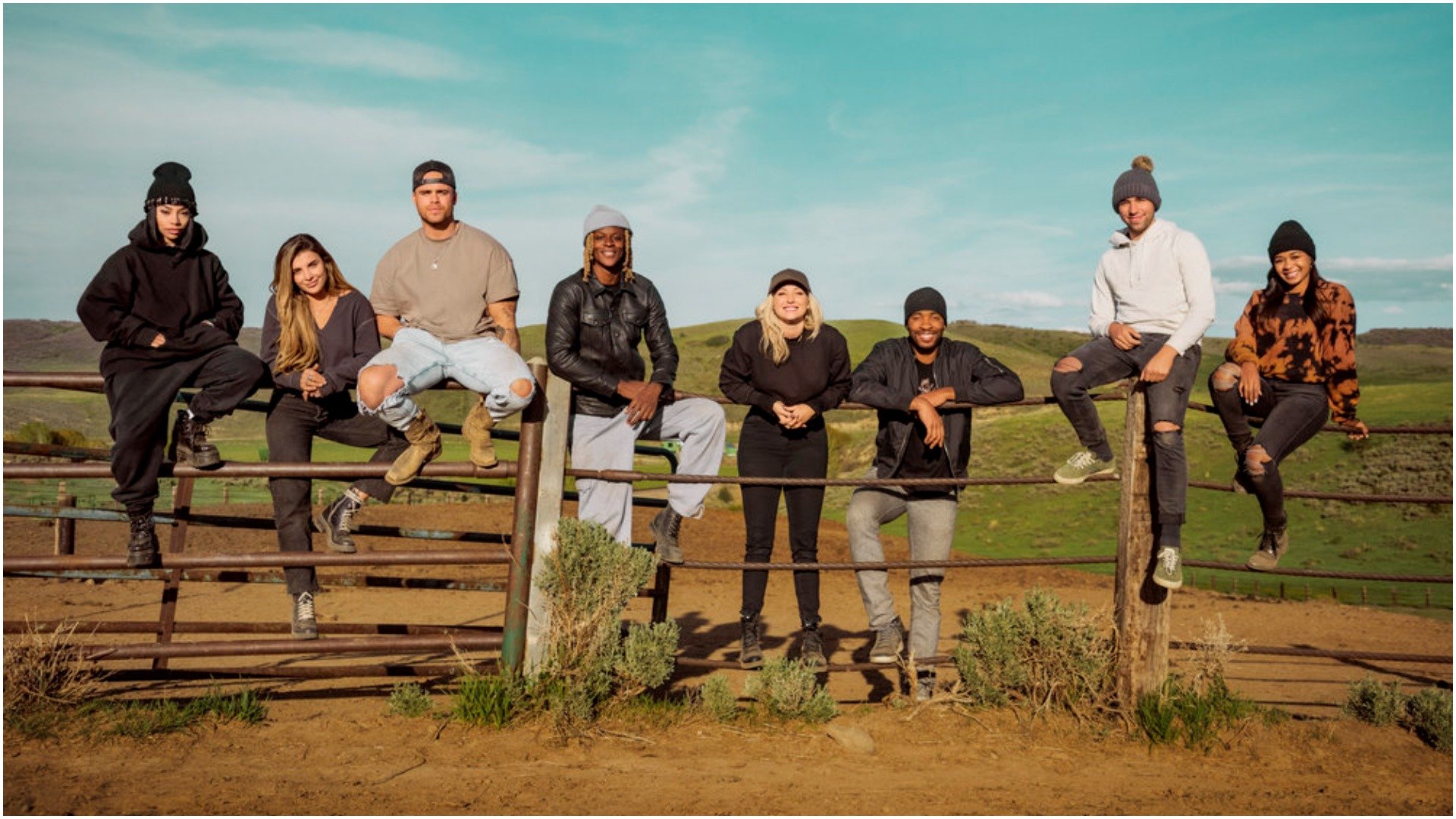 "Meanwhile he's addicted to drugs at the time," Gunn continued. "I was just in a whirlwind growing up." He added in a confessional, "My dad almost O.D.'d twice when I was younger. I was dealing with stuff that no 8 year old should deal with."
Ray Parker Jr. and Billy Bob Thornton's sons describe a chaotic childhood
Redmond Parker, whose father is Ray Parker Jr., the infamous "Ghostbusters" singer, said he was used as a pawn between his parents. "My mom was a single mother and I was that kid that got made fun of because he had no clothes," Parker shared at the Ranch Rules campfire. "And had one pair of shoes."
Parker said his parents never married and said he was "kind of conceived on tour." He lived with his mother and grandmother. "I was leveraged over child support," he shared. "I've seen my mom cry in front of the judge. I got abandoned at Capitol Records. My mom was like, 'Your dad will be down any second to get you.' But my dad was on tour so I was sitting there the whole night. Hours later the police showed up. And it was like, 'Come with us.'" Parker eventually lived with his father in Calabasas.
Actor Billy Bob Thornton's son Harry James Thornton had a similar story of being stuck in between his parents. He described moving rental homes weekly. "We had no food in there," Thornton said. "My mom had Lupus. And all the money was spent on doctor bills. I was driving a car at 11 years old. Driving her to the urgent care, to the emergency room."
"I got my first job at 15 and a half," he continued. Thornton worked at a local grocery store and all of his money went to support his family and pay his mother's medical bills. Eventually, when he purchased his first home, people assumed his father paid for the house. "My dad didn't buy me anything."
Ebie Wright grew up in her famous father's shadow
Wright described the heartbreak of losing her dad but also being cut out of his legacy. Her mother became Wright's rock. She was a real estate agent and worked in the music business as a manager. "So she did very well for herself," Wright shared. "And it made it appear as if I was living off super-rich Eazy-E."
"And then to grow up in the business that's another battle," she added. "I didn't grow up in Compton. I'm doing pop-rock music." She said people automatically assume she's a rapper. "And I'm always just trying to prove I'm just Ebie," she said. "I don't want to be known as Eazy-E's daughter."
Comedian Martin Lawrence's daughter Jasmine Lawrence said in a confessional on Ranch Rules, "Being the children of celebrities we never wanna just be judged without people getting to know us first."
Relatively Famous: Ranch Rules is on every Wednesday at 9/8c on E!
Source: Read Full Article