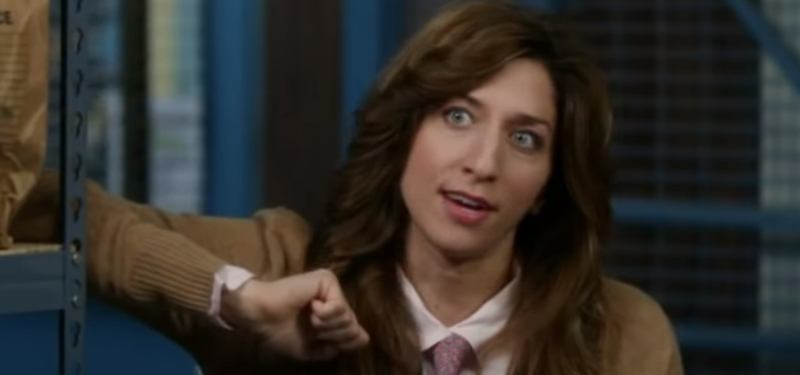 Chelsea Peretti as Gina Linetti in Brooklyn Nine-Nine | Fox
Brooklyn Nine-Nine was canceled by Fox then saved by NBC. The show is about to come back, but it won't exactly be the same because Chelsea Peretti announced she is leaving the show. But is there still a chance for her to come back even in a smaller role? Here is everything you need to know.
Chelsea Peretti announced she is leaving Brooklyn Nine-Nine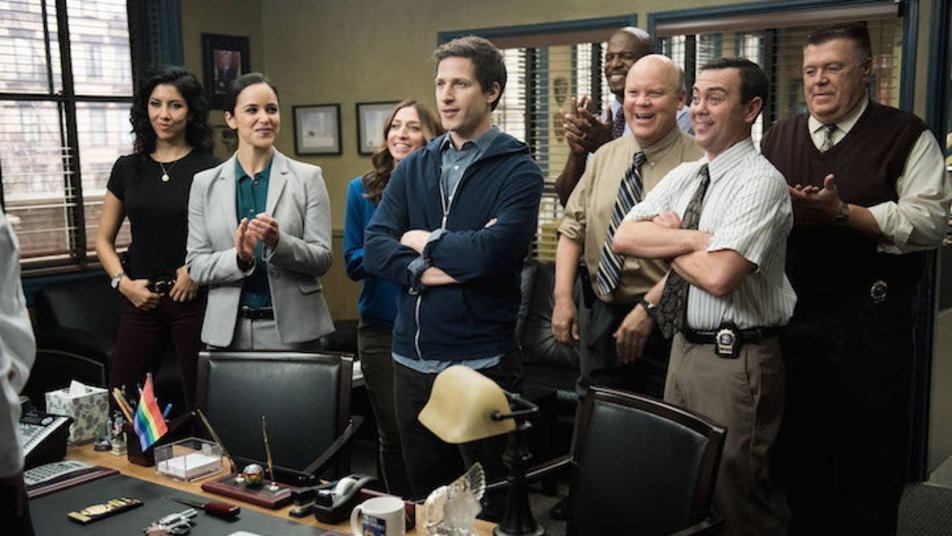 Brooklyn Nine-Nine | Fox
Sadly, Brooklyn Nine-Nine fans won't be seeing Gina Linetti for long in the show after the revival. Chelsea Peretti announced she is leaving the show on Twitter.
She tweeted, "B99 fans. Hiiiiiiiiiiii. Chelsea Peretti, here. I won't be doing a full season of Brooklyn Nine Nine in Season 6. But that doesn't mean I won't ever be back, winky face emoji, heart emoji. I want to thank you for the hours you spent watching Gina be Gina:"
She then followed up with "confident, idiotic-but-smart, pithy, and infused with rhythm and cell-phone radiation.


It is hard for me to know exactly what to say. Perhaps Emmy Rossum said it best when she wrote about Shameless (I bolded the extra relevant parts in her quote below):"
There wasn't much more said about the reason for Peretti leaving the show. But she has recently revealed what she hopes for her character's send-off.
Peretti said she wanted big comedy moments for Gina's last episodes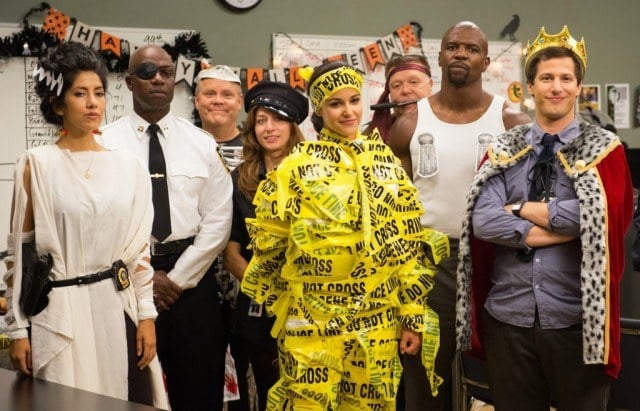 Brooklyn Nine-Nine | Fox
The actress teased what fans can expect for the character's last episodes. "It sounds cliché but I feel like you will laugh and cry, which I think is the ideal combination of an exit for Gina Linetti," she said according to Entertainment Weekly. "She's very physical. There's a lot of very silly things that she gets to do in these episodes. But then there's also some really emotional, connecting scenes with her family and her friends."
She also wanted very specific things to be included. "I just always want big comedy moments," she answered. "I just love physical things. Sometime[s] Gina is a little dry, and I like when she gets to physically do stuff and the stakes are high for her. That was kind of my request and I got to do that, so that was cool. And then there's some dancing, which felt appropriate — kind of bring it all together in the end. She's a brilliant dancer. But also, I always feel like it's important to show the friendships and the love as well, so she gets to explore her deeper feelings with people, so it's not just all like, 'Bye!!!!'"
The show is making it possible for Peretti to pop in and out later in the show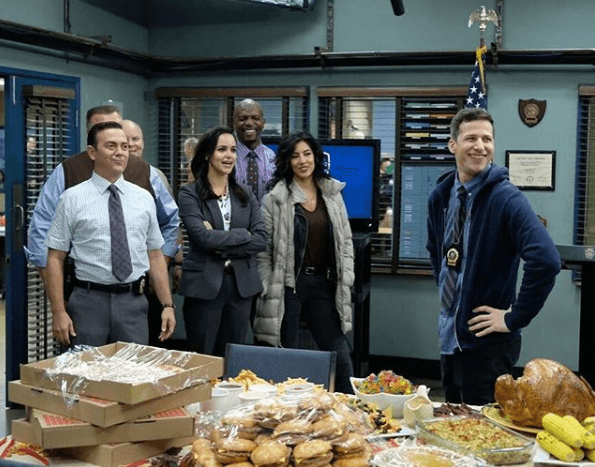 Brooklyn Nine-Nine
| Fox
Although Peretti won't be a regular on the show anymore, fans might see her again in the future. The executive of the show, Dan Goor explained "We have plans to bring her back in a future episode after she leaves — and I would image in as long as Brooklyn Nine-Nine continues, Gina would be popping in and out of it" according to Entertainment Weekly.
It's probably a small consolation prize, but it sounds like Chelsea Peretti could come back as long as she is up for it.
Read more: Actors Who Quit While They Were on Top
Check out The Cheat Sheet on Facebook!
Source: Read Full Article