"Dancing With the Stars" makes for some soothing, delightfully lightweight (and a little corny) television. There's lots about it that's appealing to the former, forgotten, and rising stars enlisted to compete and for viewers alike. It gets actors and performers out of their comfort zone, a chance to be on TV again, and depicts them in a way in which they've never been seen: executing tightly choreographed ballroom dance numbers in a glitzy studio that evokes variety shows of the 1970s. The throwback vibe of "Battle of the Network Stars" meets millennium-era reality competition shows like "American Idol" and "Top Chef" made the show a massive hit for ABC, and it's been a staple of the network's primetime lineup for more than 15 years.
A dozen or so celebrities submit themselves to the arduous training and numerous glorious benefits of the show each season, and, owing to the fact that nobody gets out of life alive, a few have passed away. Here are the past contestants on "Dancing with the Stars" whose deaths may have been egregiously overlooked.
Here's the story of Florence Henderson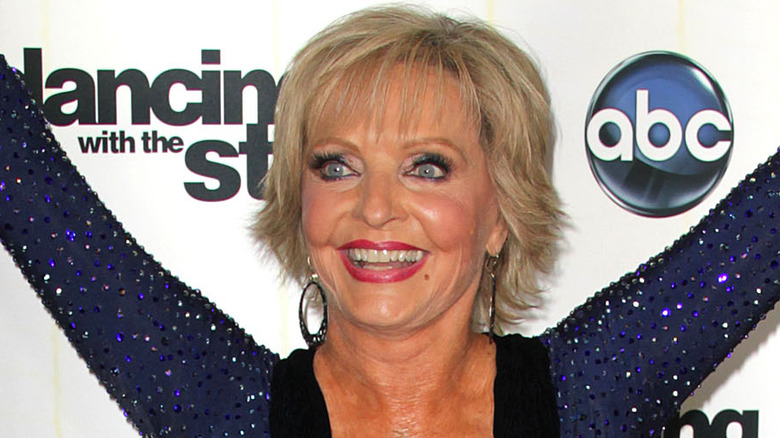 Florence Henderson had a long career, but she is certainly best remembered for one role in particular. She played probably TV's most iconic mom, Carol Brady, on "The Brady Bunch," a cheerful sitcom about a blended family that has been rerun almost endlessly since its 1969 debut. Henderson remained active in entertainment well after "The Brady Bunch" ended its original run in 1974. She co-starred on numerous spinoffs and revivals (including the "The Brady Bunch Variety Hour" and the serious adult drama "The Bradys") and was the longtime spokesperson for Wesson cooking oil, and appeared in musicals and stage shows well into the 21st century.
Henderson returned to ABC, home of "The Brady Bunch," for Season Eleven of "Dancing With the Stars" in the fall of 2010. She made it fairly deep into the competition, according to ABC News, with four other celebrities eliminated before she was voted off during a week in which she earned perfect 7 scores from the judges for dancing the tango (with pro partner Corky Ballas) to the theme song from "The Brady Bunch."
In November 2016, Henderson returned to "Dancing With the Stars" to support her "Brady Bunch" TV daughter Maureen McCormick as she competed on the series. A few days later, Henderson died from heart failure, according to CNN. She was 82.
Mary Wilson was Supremely talented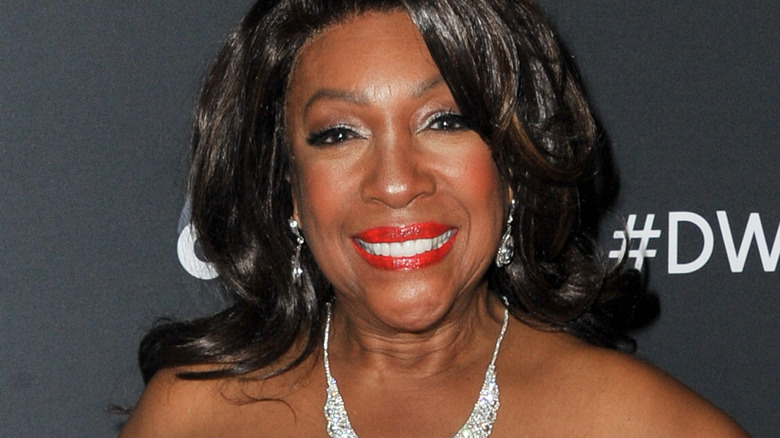 Back in the 1960s, Mary Wilson was key to the success of one of the most popular American musical acts of all time, one that helped forge a new sound that would define the '60s and influence pop and soul music for decades to come. According to AllMusic, Wilson was a founding member of the Supremes, a vocal trio who helped put Motown Records on the map with a whopping 12 singles that went to #1 on the Billboard Hot 100, including "Back In My Arms Again," "You Keep Me Hangin' On," "Baby Love," and "Someday We'll Be Together."
In 2019, and at the age of 75 and just after publishing her fourth book, a memoir called "Supreme Glamour," Wilson appeared on the 28th season of "Dancing With the Stars" in fall 2019, according to The Detroit News. The singer lasted just one week on the show before being eliminated, dancing on the season premiere (with partner Brandon Armstrong), garnering the least votes, and losing out on a judges' save to football star Ray Lewis.
According to Variety, Wilson announced plans to release new and unreleased music with Universal in February 2021. But two days later, the Supreme died suddenly in her sleep at her home outside Las Vegas. The cause of death, per Legacy: hypertensive atherosclerotic cardiovascular disease. Wilson was 76.
Valerie Harper ruled sitcoms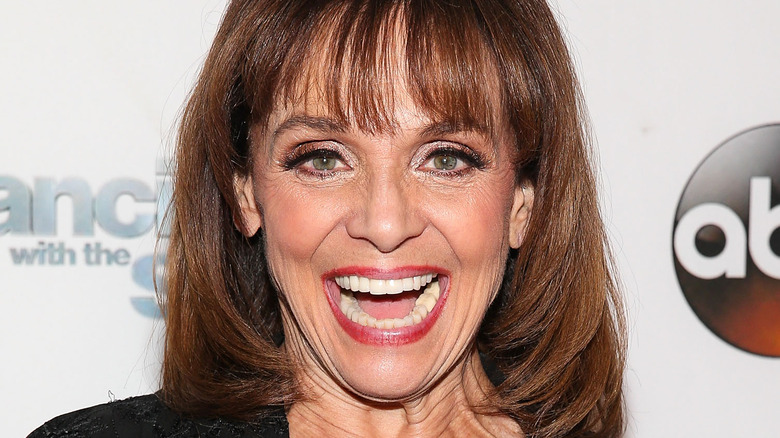 Few actors are more closely linked with situation comedies — and the very best of the genre — than Valerie Harper. In the 1970s, she played Rhoda Morgenstern, affable bohemian best friend to journalist Mary Richards on "The Mary Tyler Moore Show," winning three Emmy Awards for her work before CBS spun off the character onto the hit "Rhoda," which won Harper another Emmy. In the '80s, Harper made her triumphant return to television with the family comedy "Valerie," portraying Chicago working mom Valerie Hogan until producers killed off her character after a contract dispute and renamed the series "The Hogan Family" (via Los Angeles Times).
Remarkably, Harper performed on Season 17 of "Dancing With the Stars" in 2013 — seven months after she was told she had three months to live following a lung cancer diagnosis, according to Us Weekly. The sitcom legend made it four weeks, ending her run with a Viennese waltz with partner Tristan MacManus to "Carry On" by fun. Her dancing didn't thrill the judges, who gave her a very low total score of 18 points.
According to ABC 7, Harper began cancer treatments in 2009, but after her body responded well to treatments she was able to keep working in plays and on TV (and on "Dancing with the Stars") for a decade. In 2019, Harper died at the age of 80.
Cloris Leachman won an Oscar and Emmys but not Dancing With the Stars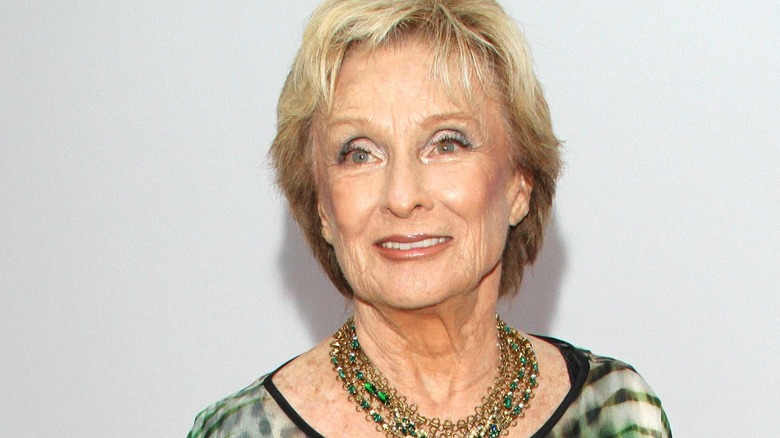 From the 1950s up until the 2020s, Cloris Leachman was nearly omnipresent in movies and on television, appearing in nearly 300 projects over her varied and acclaimed career. Her breakout role of cynical small-town resident Ruth Popper in the 1971 film "The Last Picture Show" won her an Academy Award, not long before she received her first of 22 Emmy nominations. She played Phyllis on "The Mary Tyler Moore Show" and an eponymous spinoff, then memorably jumped back into film, portraying Frau Blucher in "Young Frankenstein." In more recent years, she had recurring, scene-stealing roles on "Malcolm in the Middle" and "Raising Hope."
Leachman competed (with partner Corky Ballas) in Season 7 of "Dancing with the Stars" in fall 2008. She ultimately finished in the middle of the pack, outlasting the likes of Kim Kardashian and chef Rocco DiSpirito, but was sent home after weeks of low judge scores that, combined with high viewer vote totals, kept her in the contest. According to Daily News, Leachman's cha-cha earned a paltry 15 out of 30 points, and the star would dance no more. "I'm not leaving," she joked upon learning of her dismissal.
In January 2021, Leachman died in her sleep at her home in Encinitas, California. The acclaimed actor was 94 years old. According to a death certificate obtained by Entertainment Tonight, Leachman suffered a stroke soon after being diagnosed with COVID-19.
Source: Read Full Article