Gossip Girl, a new series set in the same universe as the hit '00s-'10s TV show, premiered on HBO Max on July 8, 2021. With it comes plenty of allusions to the original characters, but from an entirely different perspective. And though not without its flaws, the first episode of the new Gossip Girl manages not to make one mistake its predecessor did. (Spoilers for the Gossip Girl Episode "Just Another Girl on the MTA.")
HBO Max's 'Gossip Girl' picks up years after the original ended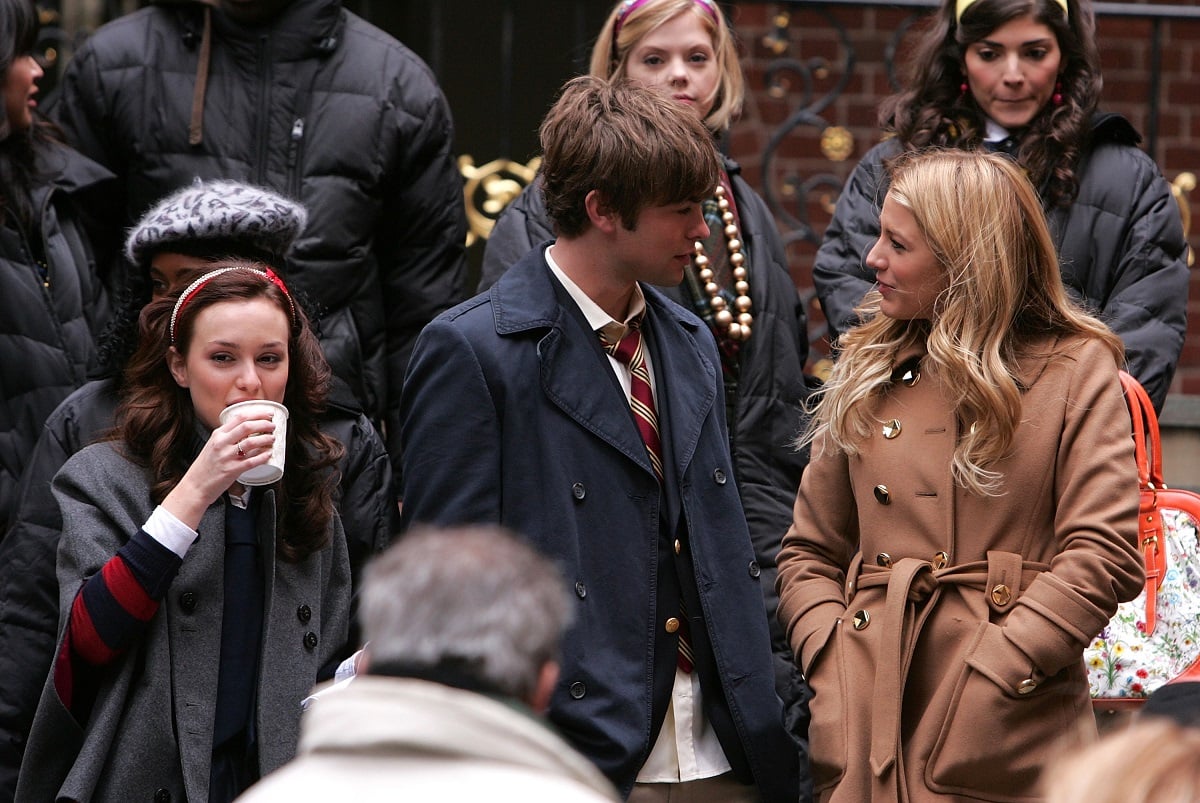 The first Gossip Girl series premiered in 2007. The show depicted the students at the joint prep schools Constance Billard and St. Jude's in Manhattan, New York. It followed wealthy teenagers Serena van der Woodsen, Blair Waldorf, Nate Archibald, and Chuck Bass as they meet newcomer Dan Humphrey.
While the original series was a millennial staple, the new series, also titled Gossip Girl, focuses on Gen Z. Almost a decade after the titular narrator signed off, the private school teachers face threats to their jobs. When they discover how Gossip Girl kept students in line, they resurrect her for the social media age.
In the original, the Blair-Nate-Serena love triangle drags on
The pilot of the CW's Gossip Girl shows Serena returning to the Upper East Side. She's at odds with her former best friend, Blair, a problem that grows when the latter discovered her boyfriend, Nate, and Serena hooked up before she left town. And he still has feelings for her.
But rather than dumping him on the spot, Blair tries to move past the incident. She maintains her relationship with Nate primarily for optics, while her beau's wandering eye continues to do so. Eventually, they split but sleep together a few episodes later. Blair and Nate get back together again briefly in season 2, while Serena and Nate date in season 3.
The new 'Gossip Girl' series fixes this mistake early on
In the first episode of the new series Gossip Girl, "Just Another Girl on the MTA," the beginnings of a love triangle form. Julien Calloway (Jordan Alexander) has it all — she's popular, Instagram-famous, and has a wealthy, do-gooder boyfriend, Obie Bergmann. And now, her half-sister, Zoya Lott, has arrived.
Julien wants her friends and Zoya to get along, but things go awry with Gossip Girl's reappearance. After Zoya and Obie are caught in a compromising position, Julien tries to play it off, but ultimately, the sisters fight. On top of everything, Obie dumps Julien and begins hanging out with Zoya. Rather than keep the "golden couple" together, drawing out the inevitable, the new Gossip Girl series cuts to the chase.
Another kind of love triangle is brewing
But Gossip Girl would be nothing without drama. And there's plenty of that on the horizon. While Zoya, Julien, and Obie may not be the perpetrators of a love triangle, three other characters hint at something intriguing to come in the bedroom.
Aki Menzies and Audrey Hope are another staple couple in the Gossip Girl premiere. But their sex life has been stale. Audrey fantasizes about their friend, Max Wolfe. She then sees Max and Aki changing in the same room. Later, while having sex, Aki tells Audrey she doesn't mind if she thinks about Max. Is there a three-way in the works?
Source: Read Full Article