There is a patient who is a soft spot for Owen Hunt (Kevin McKidd) in season 18. Nick Young is a veteran who is terminal on Grey's Anatomy. Find out more about the character and the actor who plays him.
Who is Noah Young on 'Grey's Anatomy'?
Noah and his son, Danny were patients in "Some Kind of Tomorrow." Danny came in with scratches on his head. Owen noticed Noah's oxygen was very low. The father was focused on having a father-and-son weekend, but Owen knew he wasn't doing well.
Noah used to be in the army, so Owen felt connected to him. The veteran started coughing up blood and Owen described his lungs as a "war zone." Noah woke up and told Owen he has pulmonary fibrosis.
Owen wanted to do further testing. But Hayes (Richard Flood) discharged Danny and Noah wanted to go home with him.
Noah is terminal and wants to focus on his son. However, Owen became determined to prove Noah's illness was linked to his days in service. The next episode showed Owen asking him for his help and he agreed. "With a Little Help From My Friends" showed them meeting with other sick veterans.
The terminal patient is played by Johnny Rey Diaz. The actor is also in the recent episodes of CSI: Vegas playing Guillermo Chaves.
He has recently been on Bosch, All Rise, S.W.A.T., Magnum P.I., and more. The actor has also been in multiple movies including Black Easter, Heavy Duty Lovers, Assassin 33 A.D., and more.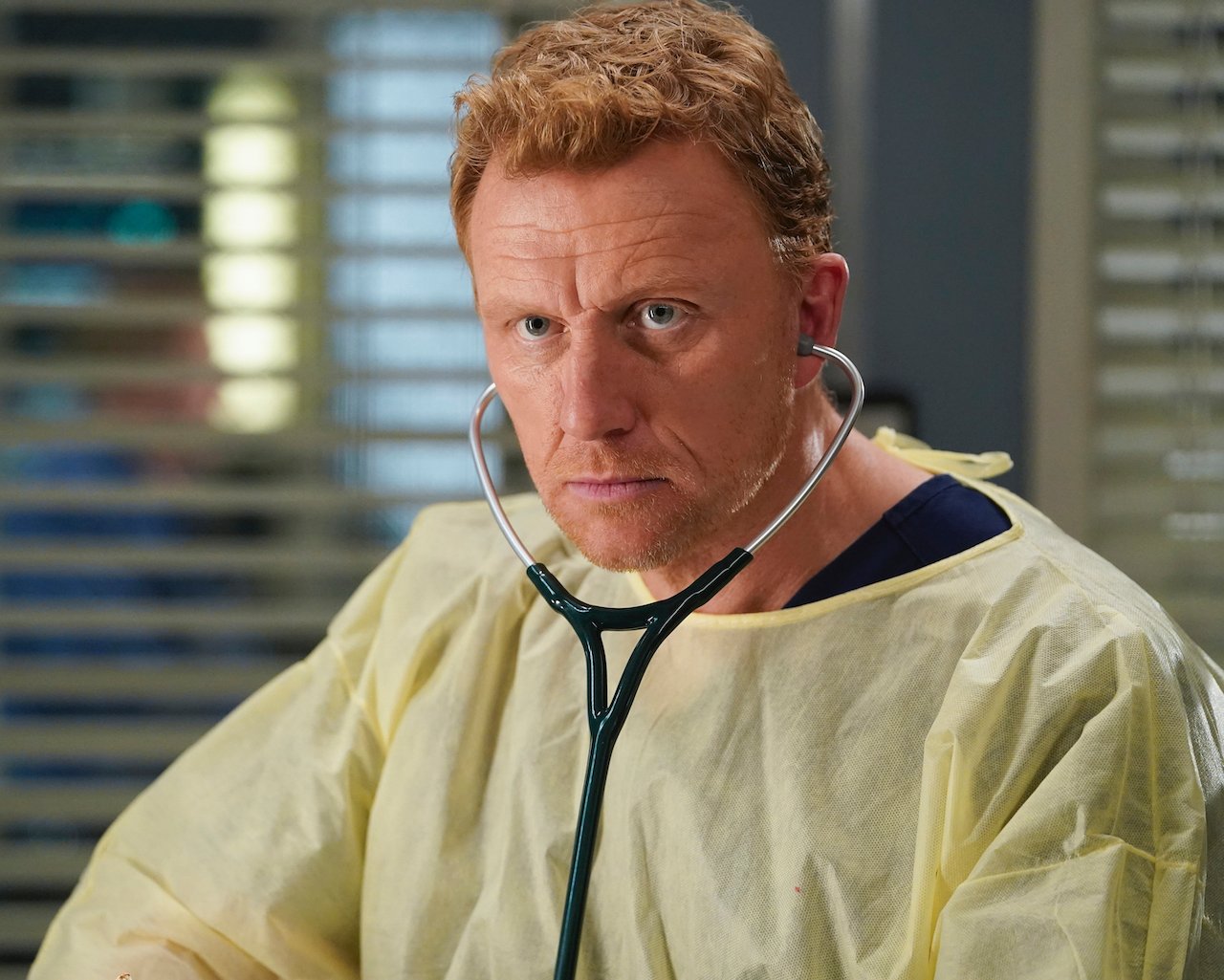 It looks like Diaz will be sticking around for a while. He posted a picture of himself beside a poster for Grey's Anatomy on Instagram. Diaz captioned it with, "Catch me recurring in the new season of 'GREY'S ANATOMY' and my first episode airs TONIGHT on ABC at 9pm PST. You don't want to miss this one! @greysabc Directed by the @therealkmckidd. Thank you God for this blessing and to my team @sarahnezamzadeh @danitaflorance and shout to my friend @kateeshean for helping me with this last min self tape."
Noah took Owen to a meeting for veterans in the last episode. He came across a man named Roy (Michael Bowen) who was going to advocate for veterans but was also sick. Roy had lung cancer and pulmonary fibrosis. 
Roy revealed to Owen that he authorized people to burn their trash. That smoke is what led to many soldiers getting sick including himself. Roy died which upset Noah, but his admission to Owen might help the other veterans in the end.
Source: Read Full Article