Bravo's "Married to Medicine" is a charming take on the glamor of reality TV and the working life of doctors. All of the cast are either physicians themselves or married to doctors, living their lives and dealing with drama in Atlanta. What could be better?
It isn't all fun and games, though. Season 8 followed the cast as they grappled with the coronavirus pandemic, with many working on the frontlines, according to Bravo. The ladies had their lives "turned upside down," the site notes, so it was no breezy season.
The show follows the lives of Dr. Simone Whitmore as well as Dr. Heavenly Kimes. There was also considerable drama when Mariah Huq left the show. In fact, she wasn't invited back, so that was a sore spot for her. However, the show must go on… or will it? Here's the tea about Season 9. Keep reading after the jump.
No news could be bad news for Married to Medicine Season 9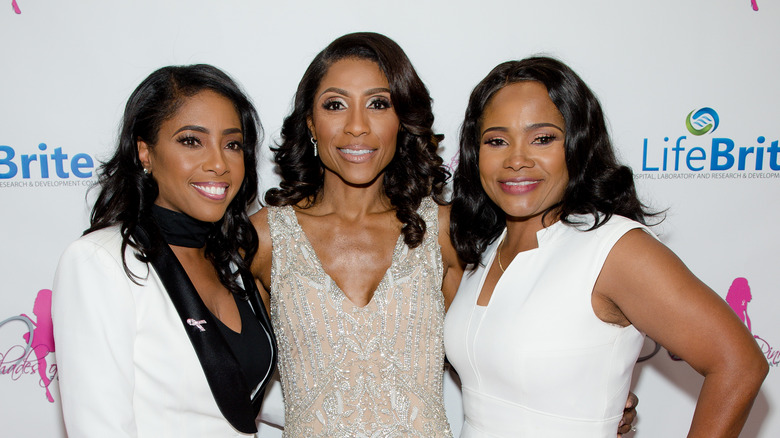 Will "Married to Medicine" come back for Season 9? Nothing has been announced yet by Bravo, which is a little unusual. The show initially premiered in March 2013, according to The Futon Critic, and the show was created by Mariah Huq. 
While the series was initially a big hit, viewership has dwindled over the years. As The Cinemaholic notes, the premiere episode for Season 8 was hit with the lowest viewership in history for the show's premiere episodes. Mariah Huq is no longer on the show and Quad Webb has reduced screen time, which could be some of the reasons for the show's reduced viewership, the outlet pointed out.
On the other hand, it's possible though that Season 9 is simply delayed due to the coronavirus pandemic. Filming and production have been stalled across the board because of the pandemic, so fans don't need to panic just yet. In fact, as The Cinemaholic notes, we might be graced yet with Season 9 sometime in late 2021.
Who's coming back to Married to Medicine?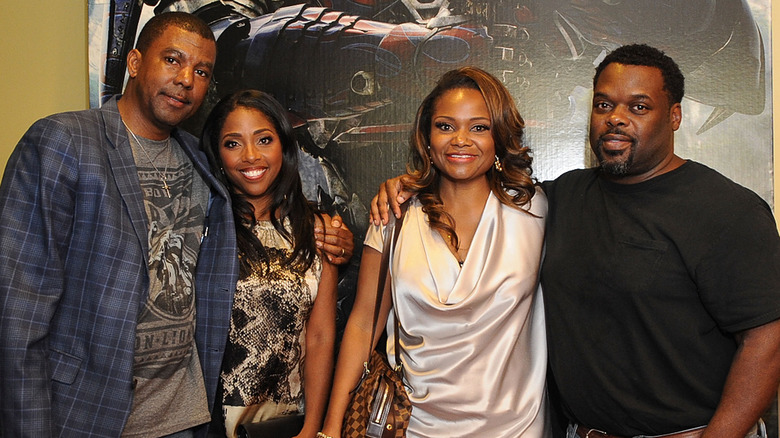 Bravo's "Married to Medicine" began with six women in Atlanta. The initial cast included Toya Bush Harris and her husband, Dr. Eugene Harris, according to The Futon Critic. There was also Mariah Huq, who was married to Dr. Aydin Huq. Then, there were Quad Webb-Lunceford, Dr. Jacqueline Walters, Kari Wells, and Dr. Simone Whitmore.
Things have changed since 2013. Should we be graced with Season 9 of "Married to Medicine," we'll likely see Toya, Dr. Jackie, Dr. Simone, Kari, as well as Dr. Heavenly Kimes, Dr. Contessa Metcalfe, and new addition Anila Sajja, according to The Cinemaholic. The outlet also notes that we'll see snippets of Lisa Nicole Cloud and Quad back in some scenes. 
However, fans probably won't be seeing Mariah in Season 9. As Distractify notes, Mariah was absent from Season 8 as well, and there's no news that her contract was renewed. It's a big loss for the iconic group.
Our favorite Married to Medicine gals are still active
While there's no news yet about "Married to Medicine" Season 9, that doesn't mean the cast has been laying low. According to Bravo, as recently as August 13, Toya Bush-Harris and Simone Whitmore shared cute details about a night out on their Instagram stories. In true Atlanta spirit, they went to an Atlanta Falcons football game with some friends.
Toya shared a photo on Instagram of the night out, and Dr. Contessa Metcalfe commented on the pic with an "Aye" followed by fire emojis. In fact, a quick scan through the cast members' social media accounts shows that all the leads are in close contact with each other. 
While this doesn't give us a ton of information about an upcoming Season 9, it does show that the crew has remained close. All we can hope is that Bravo will announce the new season soon.
Source: Read Full Article