Showtime has a stacked slate for May 2021. Among the fresh offerings from the premium cable network are new seasons of The Chi and Black Monday, plus the premiere of the new variety series Ziwe. Plus, dozens of new-to-Showtime movies will be available to stream, including Born on the Fourth of July, Django Unchained, and Blue Velvet. 
'Ziwe' premieres May 9 
Showtime kicks off the month with the series premiere of Ziwe on Sunday, May 9. The all-new late-night variety show features writer-comedian Ziwe and her provocative brand of humor. The show features interviews, musical numbers, guest stars, and sketches, as well as "unscripted and unpredictable" moments with everyday people.
Also debuting in May is the new 30-minute comedy Flatbush Misdemeanors, created, written by, and starring Kevin Iso and Dan Perlman. It follows Dan and Kevin, who play characters struggling to thrive in their new surroundings in Flatbush, Brooklyn. It premieres Sunday, May 23.
New seasons of Showtime shows 'The Chi,' 'Black Monday' premiere May 23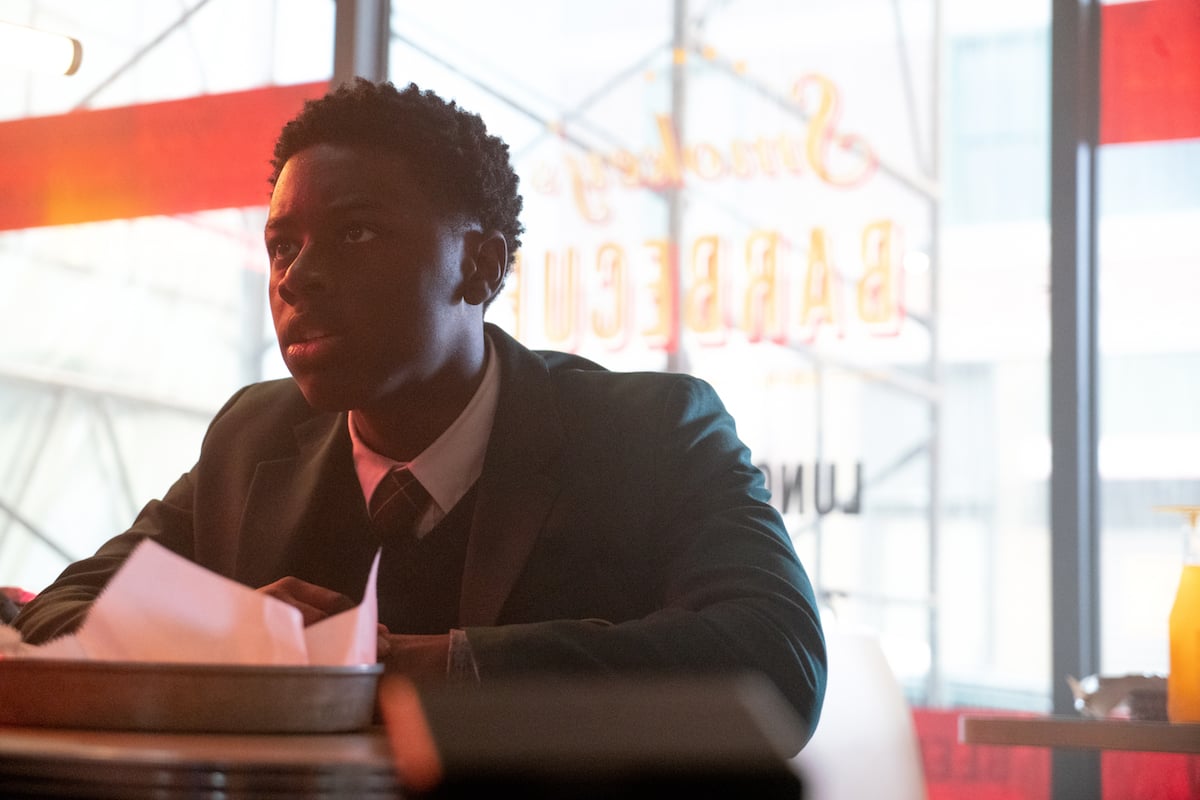 Also coming to Showtime in May 2021 are new seasons of The Chi and Black Monday. The Chi Season 4 examines the wide-ranging effects of policing in the Black community after Jake (Michael Epps) has a fateful run-in with a group of officers. Black Monday Season 3 is moving into the '90s as Mo (Don Cheadle) dips into the music business with the launch of KokoMo Co Records. Both premiere Sunday, May 23. 
Couples Therapy and City on a Hill wrap up their seasons on Sunday, May 16. The final episode of Desus & Mero before the show goes on hiatus airs Sunday, May 2.
New Showtime movies in May 2021 
Dozens of new movies are also streaming on Showtime this May. Here's the complete list.
About Last Night
American Honey
Annie Hall
Arbitrage
Biker Boyz
Blue Velvet
Bopha!
Born on the Fourth of July
Brimstone
Citizen Ruth
Complicit
Dance With Me
Death at a Funeral
Death Wish
Debunkers, Inc.
Delivery Man
Devil in a Blue Dress
Django Unchained
Fatal Attraction
First Sunday
Hart's War
Heartbreakers
Hoodlum
Hulk
Inventing the Abbotts
Law Abiding Citizen
Limitless
Longest Yard, The (2005)
Love and Honor
Mac and Me
Masters of the Universe
Mid90s
No Way Out
On the Road
Outlaws
Rollerball
Rosemary's Baby
Sex, Lies, and Videotape
Sh*thouse
Silver Linings Playbook
Texas Rangers
The Adjustment Bureau
The Art of War
The Blackcoat's Daughter
The Captain
The Escort
The Exorcist
The Holiday
The Hurt Locker
The Legend of Black Charley
The Nest 
The Queens of Comedy
The Reluctant Fundamentalist
The Taking of Pelham 1 2 3
The Texas Chain Saw Massacre
Two Can Play That Game
Welcome to the Punch
You Got Served
Available May 8:
House at the End of the Street
Available May 18: 
Available May 21: 
Available May 22:
Available May 28:
Lavell Crawford: The Comedy Vaccine 
Check out Showbiz Cheat Sheet on Facebook!
Source: Read Full Article