The following article contains mention of suicide, alcohol, and drug abuse.
Similar to Disney Channel, Nickelodeon is the mastermind behind several of the shows that defined our childhoods from generation to generation. Whether you watched "All That" or "Victorious," everyone has at least one favorite Nickelodeon show; let's also not forget how we all once anticipated the annual Kids' Choice Awards. The network is also behind the early careers of many of today's stars, including Ariana Grande and Keke Palmer.
Child stars are often expected to stay tiny and innocent forever, which isn't the case. Unfortunately, not every Nick star had the same opportunity to grow beyond their childhood roles and boost their career into true Hollywood stardom; sadly, many faded into obscurity as they grew older. After their Nickelodeon years, some actors attended college, quit acting and found new niches, or attempted to revive their onscreen careers without a successful outcome. Additionally, there are a few stars that worked best behind the scenes to give us our favorite shows. Nickelodeon isn't always laughing, foot references, and giggles — unfortunately, there are a few stars that are no longer here with us. Here's all the Nickelodeon stars that you may not know died.
Michelle Thomas was America's sweetheart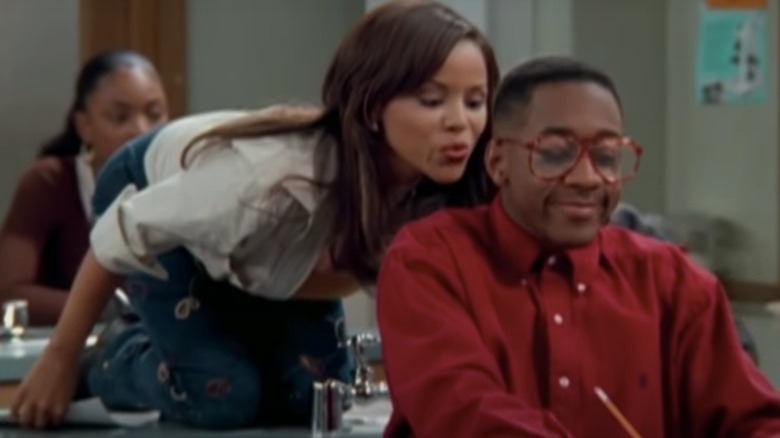 Michelle Thomas was TV's sweetheart. The pageant queen-turned-actor portrayed Justine Phillips, the girlfriend of Theo Huxtable on "The Cosby Show" from 1988 to 1990. Thomas appeared on a number of television shows in the late '80s and '90s, including the TV movie "Dream Date" and "Roseanne" (via IMDb). In 1993, Thomas snagged her most notable role as Myra Monkhouse, the girlfriend to Steve Urkel on "Family Matters." Thomas continued her acting career after "Family Matters" ended in 1998, later portraying aspiring singer Callie Rogers Stark on "The Young and the Restless" until she left the series in October of that year (via Fandom).
Thomas faced health issues in the late 1990s. She was diagnosed with a rare form of cancer, intra-abdominal desmoplastic small-round-cell tumor, in August 1997. She underwent surgery prior to her role on "The Young and the Restless" in spring 1998, per Fandom. In October 1998, she underwent surgery for a second cancerous tumor. On Dec. 22, 1998, Thomas died of cancer complications in New York City at the age of 29.
Her "Family Matters" co-star Jaleel White opened up about his tight bond with Thomas in an episode of "TV One Uncensored" in May 2021. "Michelle Thomas was a part of my confidence building," White said. "She made herself a part of that. Our relationship just kind of blossomed from there. She would see me having little dating issues, and she was determined to help me find the perfect girl for me. And she tried so hard."
Tara Correa-McMullen's on-screen roles eerily predicted her own death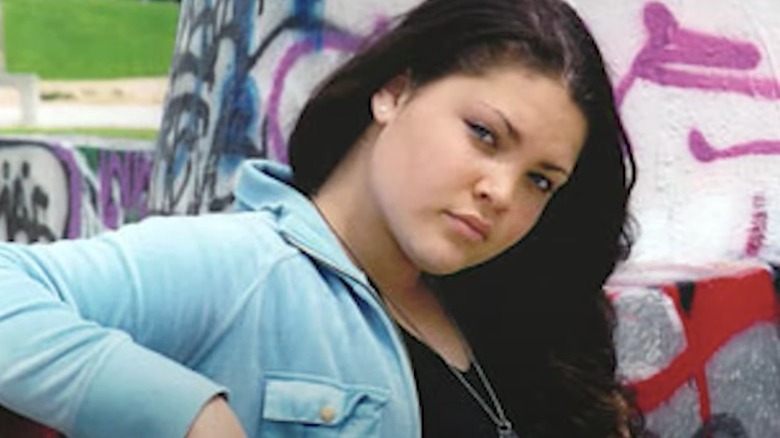 Tara Correa-McMullen's acting career saw great potential prior to her death. Correa-McMullen starred in the 2005 film "Rebound," alongside Martin Lawrence. According to Fandom, she won the role in the comedy when her mother, who worked in the film industry as a casting director, recommended her for it despite her lack of experience. She also had a small role on Nickelodeon's "Zoey 101" as one of the Ridgeway High School students on the Disc Golf team. The actor is most notable for her role as gang member Graciela Reyes on NBC's primetime Emmy-nominated show, "Judging Amy."
Unfortunately, Correa-McMullen's onscreen role as a gang member who later dies at the hands of gang violence became all too real in her personal life. After moving into her own apartment in Inglewood, Calif. in 2005, the teen began dating a man 10 years her senior who was an active gang member at the time. Her mother recalled to CBS that she attempted to call the police to keep her daughter away from the older man, "hoping that she'd get away from him."
A few months after the actor's concluding "Judging Amy" episode, she was with her boyfriend at an apartment on Oct. 21, 2005 when she was shot five times in what police described as a "walk-up gang-related shooting" (via NBC). Correa-McMullen died at a hospital three hours later. She was 16 years old.
Les Lye gained international acclaim after appearing on this popular Nickelodeon show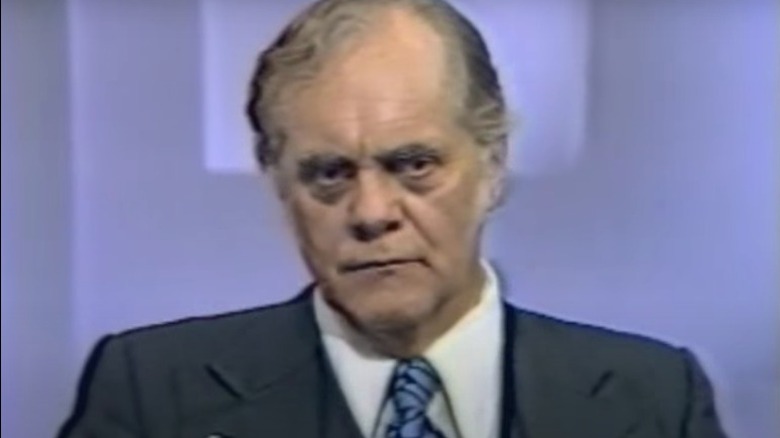 Before becoming a Nickelodeon star, Les Lye worked as a radio announcer and in-demand emcee at CFRA radio station in Ottawa, Ontario. Lye was one of the top personalities in radio until he transitioned to television as a freelance writer and performer in 1958, per Fandom. It was there that Lye joined forces with fellow actor Bill Luxton to create the popular comedy duo, Uncle Willy and Floyd, who appeared on Canadian television for more than 20 years (via New York Times). Lye continued his work in television in a number of projects, especially in animation. The actor became the voice of Quellor on "The Adventures of Teddy Ruxpin," as well as the first two television specials in the Care Bears franchise, "The Care Bears in the Land Without Feelings" and "The Care Bears Battle the Freeze Machine."
Lye later gained international acclaim appearing on Nickelodeon's once-popular kids' show, "You Can't Do That On Television." The comedy sketch show was so popular that it had a 10-season run from 1979 to 1990, according to IMDb. Lye played several of the male characters on the show, including (but not limited to) Senator Prevert and Ross Ewich, the show's producer.
Lye died at the Queensway-Carleton Hospital in Ottawa on July 21, 2009. He was 84 years old. He is survived by his wife, Jonni Marshall Lye, and his three children Brett, Daralyn and Emily.
Sawyer Sweeten struggled to find work after childhood fame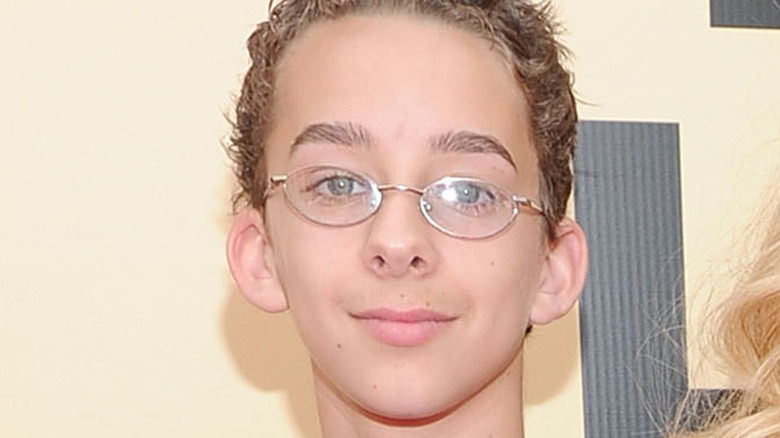 Sawyer Sweeten is best known for his role as Geoffrey Barone, one of Ray Barone's twin sons on the CBS sitcom, "Everybody Loves Raymond." Sweeten's twin brother, Sullivan, played Michael Barone, while their sister Madylin played Ally Barone. Although the show mainly focused on Ray (played by actor Ray Romano), his parents, and his brother, the children were often supporting characters in each episode's plot. Besides, who didn't want to tune in to see cameos of the two pint-sized toddlers in all their cuteness? Sweeten appeared in 139 episodes of "Everybody Loves Raymond," and later won guest roles in television shows such as "Even Stevens" and "Frank McClusky C.I." alongside his brother (via IMDb).
Sweeten struggled to find work in Hollywood after his run as a child star. The National Enquirer also revealed that the state of California filed a tax lien against him for a failed business venture (via Radar). The actor also reportedly faced rumors of his sexuality, in which a source told the Enquirer that Sweeten "struck out finding a girlfriend and was the subject of gay rumors."
The actor died by suicide from a self-inflicted gunshot wound on April 23, 2015, per Daily Mail. He was 19 years old. Romano shared a statement to E! News about his onscreen son's tragic death: "He was a wonderful and sweet kid to be around. Just a great energy whenever he was there. My heart breaks for him, his family and his friends during this very difficult time."
Stephen Hillenburg is the creative mastermind behind SpongeBob SquarePants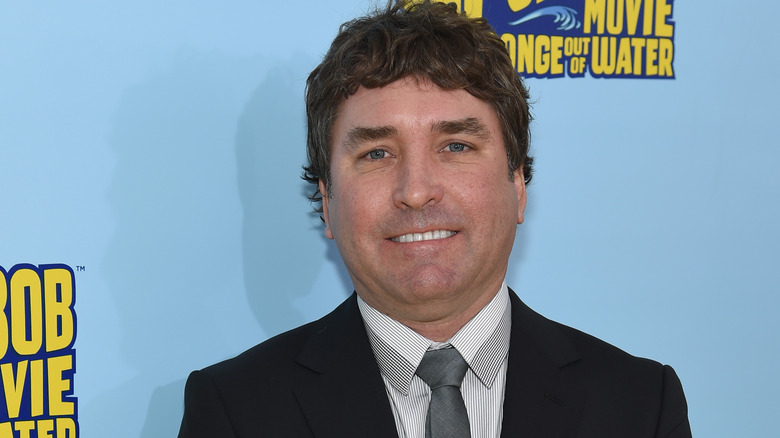 There is no question that Stephen Hillenburg is a household name in Hollywood, thanks to his contributions to Nickelodeon. From 1993 to 1996, Hillenburg worked as a director and writer for Nickelodeon's series, "Rocko's Modern Life." Hillenburg is best known as the creator of the network's longest-running cartoon series "SpongeBob SquarePants." The first episode of the beloved cartoon aired on the network on May 1, 1999 and its full run began on July 17 of that same year, per Variety. The 10x Emmy-nominated show has aired over 279 episodes to date (via IMDb), and won several awards across the years.
What makes "SpongeBob SquarePants" so special is its appeal to a wide age range of viewers; whether you're in elementary school or in college, we all have that one favorite episode or moment. "SpongeBob SquarePants" remains a cultural phenomenon, as many clips and photos from the show are becoming viral memes on social media.
Hillenburg died of complications with amyotrophic lateral sclerosis (ALS) at his home in Southern California on Nov. 26, 2018. He was 57 years old. Nickelodeon shared a statement following Hillenburg's death (via The Hollywood Reporter). "We are incredibly saddened by the news that Steve Hillenburg has passed away following a battle with ALS. He was a beloved friend and long-time creative partner to everyone at Nickelodeon, and our hearts go out to his entire family. Steve imbued 'SpongeBob SquarePants' with a unique sense of humor and innocence that has brought joy to generations of kids and families everywhere. His utterly original characters and the world of Bikini Bottom will long stand as a reminder of the value of optimism, friendship and the limitless power of imagination."
Jackson Odell was a singer-songwriter outside of acting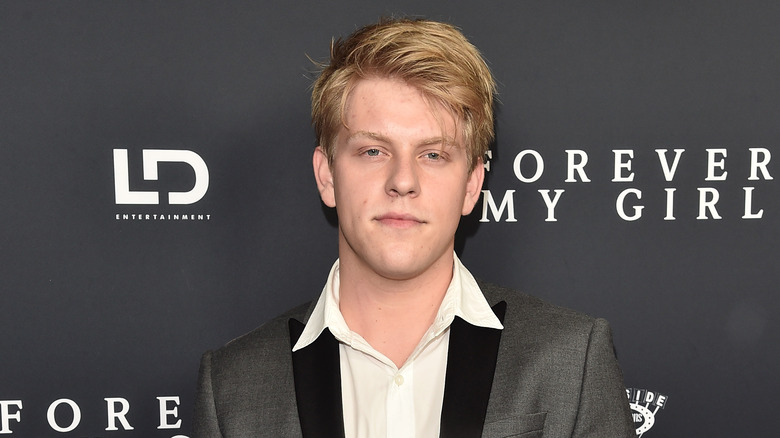 Jackson Odell is best known for his small role as Gumbo the bully in an episode of Nickelodeon's longest-running live-action sitcom, "iCarly." Odell appeared in a number of shows and films aside from Nickelodeon, including ABC's "Modern Family," "Arrested Development," and "The Goldbergs." The actor also played Zeke in the 2011 film, "Judy Moody and the Not Bummer Summer," based on the book series by Megan McDonald (via IMDb). Odell not only had the acting skills, but he was also a singer-songwriter with credits on the soundtrack of the 2018 film, "Forever My Girl." The actor often shared his music on his YouTube channel, covering artists such as Rihanna and Daft Punk.
Odell was found unresponsive in a sober living facility where he sought treatment on June 8, 2018. He was pronounced dead at the scene, according to USA Today. He was 20 years old. The coroner's report ruled Odell's death an accidental overdose of cocaine and heroin. Odell "had a history of heroin addiction," said Ed Winter, assistant chief of investigations at the coroner's office (via USA Today). "Any time it's suspected that possibly narcotics were involved (in a death), they'll do full toxicology reports."
Odell's family released a statement following confirmation of his cause of death on Twitter: "Jackson was more than his addiction And although Jackson struggled only for a short time with his addiction, the evil seductress won." They added, "There is a bigger story here. It is one of a pandemic of addiction that is attacking this generation across the globe. Our son paid the ultimate price. I hope someone is listening and something can be done to stop this chaos."
Johnny Lewis suffered from mental health issues prior to his death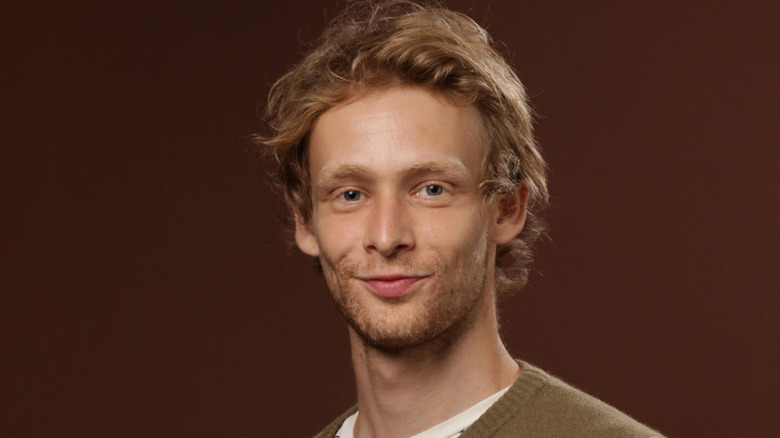 Johnny Lewis is best known for acting in FX's "Sons of Anarchy," but he is also a familiar face from Nickelodeon's "Drake and Josh." The actor guest starred in four episodes of the comedy sitcom as Scottie, one of Drake's bandmates. Lewis also guest-starred in season five of WB's popular series "Smallville" in 2005. Lewis has a number of film and TV credits, including roles in "The O.C.," "Quintuplets," and "Alien vs. Predator: Requiem" (via IMDb).
According to CBS, Lewis' attorney revealed that the actor suffered from mental health issues that surfaced prior to his death. A probation report obtained by the news outlet also claims that Lewis may have had a drug problem. "[Lewis] suffers from some form of chemical dependency, mental health issue and a lack of permanent housing," the report reads. "Given this, [Lewis] will continue to be a threat to any community he may reside."
On September 26, 2012, Lewis fell to his death from a building in Los Angeles after he allegedly beat his 81-year-old landlady, Catherine Davis, to death. According to People, officers responding to a 911 call of a woman screaming were told that Lewis had fought with two men and that Lewis died after a fall. When police scoped out the scene, they found Davis' lifeless body. Detectives concluded that the actor killed the woman. In response to Lewis' death, "Sons of Anarchy" show creator Kurt Sutter described Lewis' death as "a tragic end for an extremely talented guy, who unfortunately had lost his way."
If you or someone you know is having suicidal thoughts, please call the National Suicide Prevention Lifeline at 1-800-273-TALK (8255) or text HOME to the Crisis Text Line at 741741.
If you or someone you know is struggling with substance abuse and mental health, please contact SAMHSA's 24-hour National Helpline at 1-800-662-HELP (4357).
Source: Read Full Article