P-Valley fans are eagerly awaiting the next season. The series premiered on Starz in July 2020 and has received rave reviews for its characters, storytelling, and handling of real-life issues. The show follows the lives of those working at The Pynk, the sole strip club in Chucalissa, Mississippi. Uncle Clifford, Autumn, Mercedes, and Keyshawn all lead different lives but become bonded by their experiences.
The series left off with quite the cliffhanger, making fans anxious to see where the story goes next. Details are limited, but actor Brandee Evans (Mercedes) has at least offered up some information about her character's arc.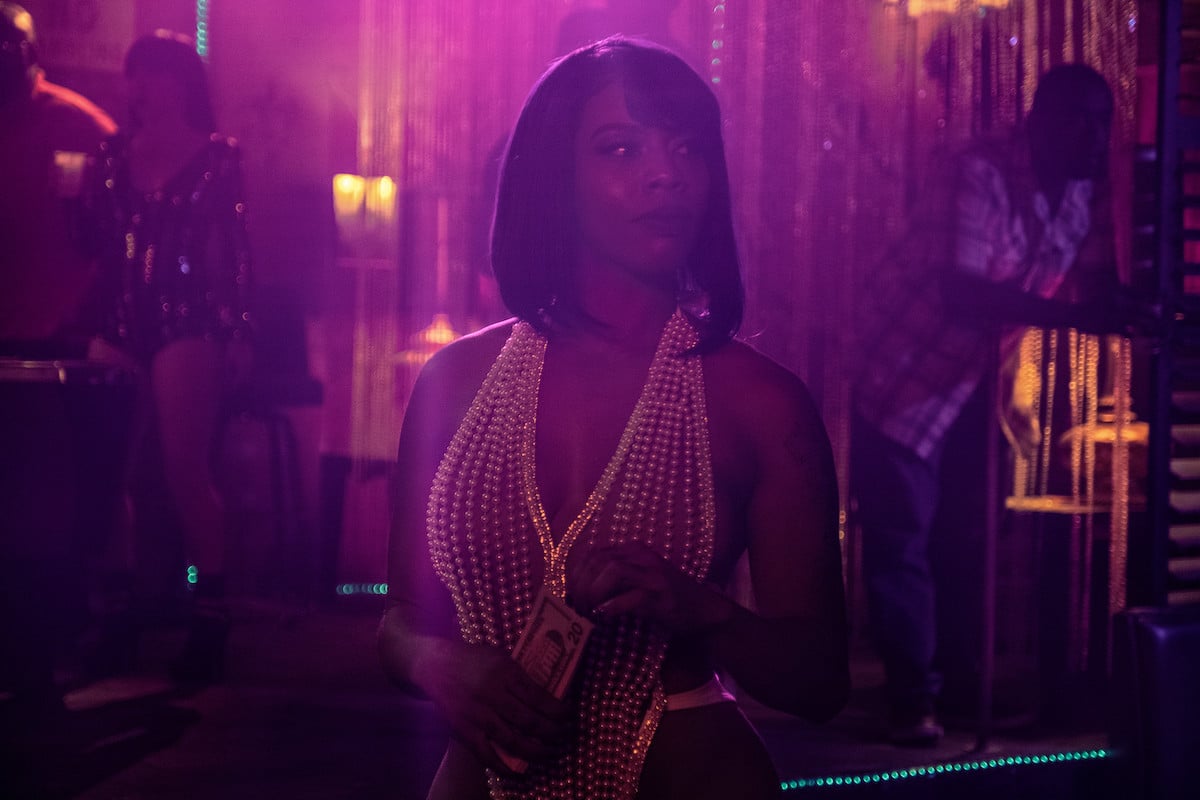 What happened to Mercedes in 'P-Valley' Season 1?
In the first season of P-Valley, we watched Mercedes finally get the money needed to open her dance studio, only to have it stolen by her mother, Patrice. Despite the pain and betrayal she felt, Mercedes decided in the end to forgive Patrice. But now her mother, angry over Mercedes' initial reaction, doesn't want anything to do with her.
With that, Mercedes went back to work at The Pynk, which Autumn now co-owns. In one of the last scenes, Uncle Clifford told her Montavius has been "taken care of," suggesting Mercedes was the one who pulled the trigger. But because the shooting happened offscreen, that's not exactly known.
Brandee Evans on 'P-Valley' Season 2
In an interview with W Magazine, Evans was asked if she could share any details about the second season of P-Valley. She was careful not to give away too much, but she did say that there are certain emotional moments that would touch "the hearts and souls" of viewers.
"I can't say too, too much, but just know that she is going on an insane journey this season," she said. "Whew! Get your mind right for what you're about to see. There will be a lot more vulnerability. [Showrunner] Katori Hall doesn't shy away from difficult situations. You're going to see a lot more of what's happening outside of the club."
She added, "I can't relate to a dancer who does exotic dance in the club, but I can relate to someone who's a preacher's child, because I am one too, or someone who wants to be a mother to a child—all these things that make us as women and men go, I know how that feels. So there's a lot of that happening, bringing it to the forefront, touching your hearts and souls this season."
Evans also described season 2 to Gold Derby as a "rollercoaster," teasing fans would get to see things they "wouldn't expect" from Mercedes.
"In episode three, I read something and just like last season, I was in my living room crying," she explained. "I was like, 'Oh my gosh, Mercedes is going through it,' so I think she's going through it even more this season. Katori has put her on some type of journey, chile, so this is going to be very interesting. If I'm already feeling this in episodes one, two, three, I can only imagine what's going to happen when we get to 10."
When does 'P-Valley' come back on?
The series is now in production, with filming underway in Atlanta. There's still no set release date for P-Valley Season 2, but Hall has said a 2022 premiere is likely. We can't wait.
Source: Read Full Article