Starz is midway through the second season of the acclaimed drama series, Power Book II: Ghost and fans are on edge about what will happen next. Tariq St. Patrick (Michael Rainey Jr.) has been jailed for double homicide. He is being accused of murdering Professor Jabari Reynolds (Justin McManus) and an NYPD officer.
In order to save herself and because she's determined that Tariq was the subject of Jabari's latest novel, Carrie Milgram (Melanie Liburd) has determined that Tariq is Jabari's killer (which he is). However, her interference could inadvertently cost her her life.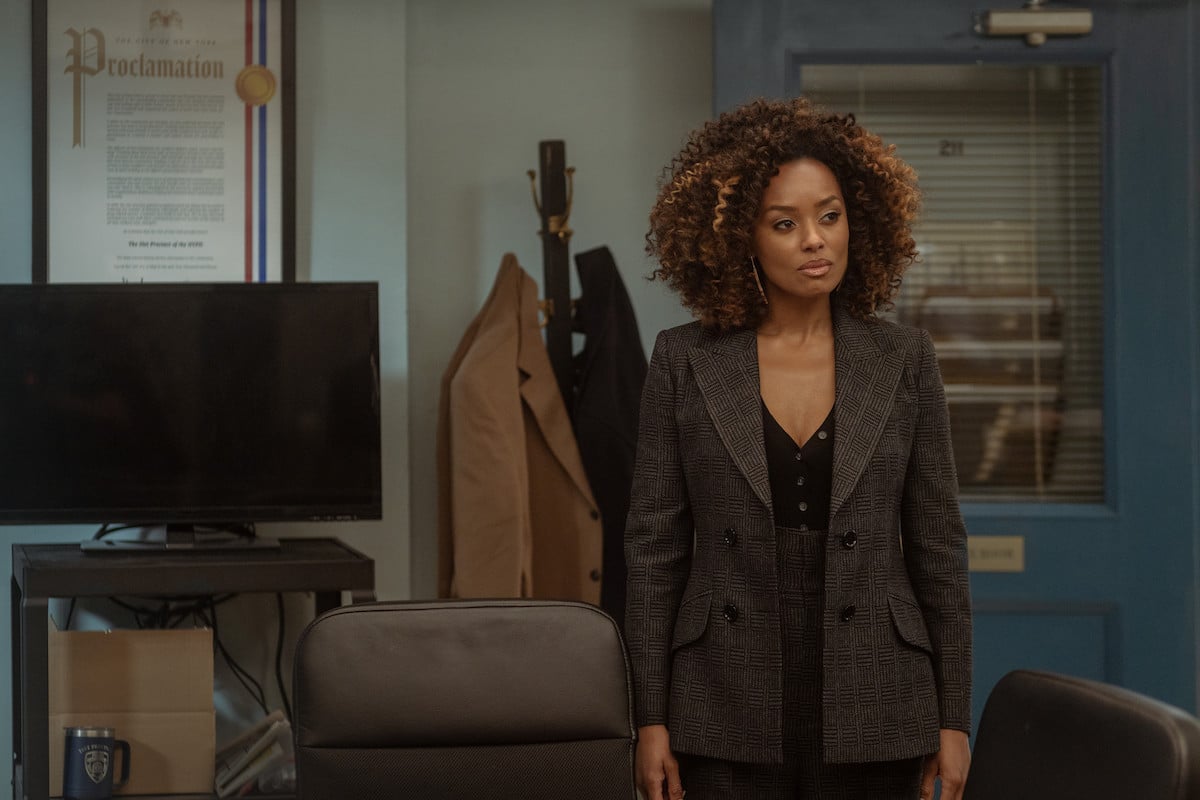 Carrie Milgram is out to get Tariq in 'Power Book II: Ghost'
Carrie's affairs with Zeke (Daniel Bellomy), and Jabari were one of the most exhausting aspects of Power Book II: Ghost Season 1. "What is the end goal with the two professors? Really feeling like they are wasting screen time," one Redditor said via The Sun. Another added, "Horrible writing and acting as usual from Power. It's pretty much a series staple at this point. Along with over-gratuitous sex scenes. Hilarious."
However, after uncovering Jabari's death, Carrie was determined to find the perpetrator and she has landed on Tariq. Though Tariq is currently in jail, we doubt that Carrie will ease up on him. "Carrie has a very crazy season," Liburd told The Knockturnal. "It's, I mean, there's a lot going on with Carrie. It's very emotional, that's what I will say. She has to deal with Jabari's death and then she goes on a mission to get justice for him really and then makes some really bad decisions along the way, without giving too much away, to defend him. So yeah, Carrie is always in the thick of it. So it's been a really fun season."
There's a massive clue that Carrie will die in season 2
While Carrie has effectively moved the investigation away from Zeke, her obsession with labeling Tariq Jabari's killer (though he is), has likely put her in harm's way with both the college student and Monet Tejada (Mary J. Blige). In fact, there is a massive clue that Carrie will die in season 2.
Power Book II: Ghost has already been renewed through season 3 and a new character could be a massive clue that Carrie won't make it out of season 2 alive.
Keesha Sharp has been cast as Professor Harper Bonet. Deadline describes the character as "a progressive intellectual and boho beauty."
It's possible that Professor Bonet could be replacing Rashad Tate (Larenz Tate) if he reenters in the political game, but it's also very likely that she will be replacing Professor Milgram.
'Power Book II: Ghost' episode 208 will be a major turning point for Carrie
Though she's been determined to find Jabari's killer, Carrie has also thrown Lauren (Paige Hurd), Zeke and Tariq, under the bus in an attempt to get what she wants and get the police off her back. Thus far, she appears to be thrilled with Tariq's arrest for double homicide. However, the official description for episode 208 reveals that Carrie may be feeling awful about her decisions in the near future.
Episode 208 is titled, "Drug Related." The official description reads, "Davis advises Tariq on the best way to protect himself against Jenny, and Saxe questions what lines Davis crossed in doing so. Carrie realizes her own actions have put her students in harm's way."
Let's just hope that Carrie lives to seed another day, but somehow we don't think that's the case.
Source: Read Full Article