There is nothing Hollywood loves more than recycling their old programming and bringing it back to life. With the massive success and resurgence of ABC's Will & Grace as well as the revival (and demise) of the hit '80s sitcom, Roseanne, the entertainment industry is looking for new ways to bring back old material and legendary actors.
Though some eventually do get the green light, other TV reboots of our favorite television shows never get off the ground. These rumored TV reboots have never seen the light of day, at least not yet.
1. 30 Rock
Alec Baldwin on 30 Rock | NBC
The final episode aired in 2013
After seven seasons on the air, 30 Rock ended in 2013, so a reboot might be too soon to discuss. The series which starred Tina Fey, Tracy Morgan, Jack McBrayer, Alec Baldwin, and Jane Krakowski was based on Fey's experiences working at Saturday Night Live.
NBC Entertainment chairman Bob Greenblatt is desperate for the series' return. In 2017 he told Deadline, "If Tina called and said "I'd do 30 Rock," I'd do it in a heartbeat, even for a limited run." Fey did respond by saying, "I don't know, maybe." With everything the cast going on now, we doubt this reboot will come to life.
Next: She went over the bridge from Flushing to the Sheffield's door. 
2. The Nanny
The Nanny | CBS
The final episode aired in 1999
There was never a more fashionable and lively nanny than Fran Drescher's Fran Fine. The Queens native found herself on the doorstep of the Sheffield's Manhattan abode, and nothing was ever the same. For six seasons, The Nanny gave us laughs and fashions as we watched the Sheffield children grow while Fran and stuffy Broadway producer Maxwell Sheffield fell in love.
There have been rumors buzzing about a reboot for some time, and Dresher has even said, "We're talking about it," However, with all of the Sheffield children grown up, we honestly don't know what the show would be about. That's probably why we haven't heard anything more about it.
Next: An '80s show set in Miami. 
3. Miami Vice
Miami Vice | NBC
The final episode aired in 1990
The beloved '80s crime drama Miami Vice which followed Detectives Sonny Crockett and Ricardo Tubbs during the cocaine boom uncovered different acts of violence and murder. The TV show was known for its style and its iconic music. It even got a movie adaptation starring Jamie Foxx and Colin Farell in 2006.
Now, Vin Diesel is in talks with NBC to produce a TV reboot of the show. With some new action and 21st-century technology, this one could work out if it comes to life.
Next: A sitcom showcasing newlyweds in NYC. 
4. Mad About You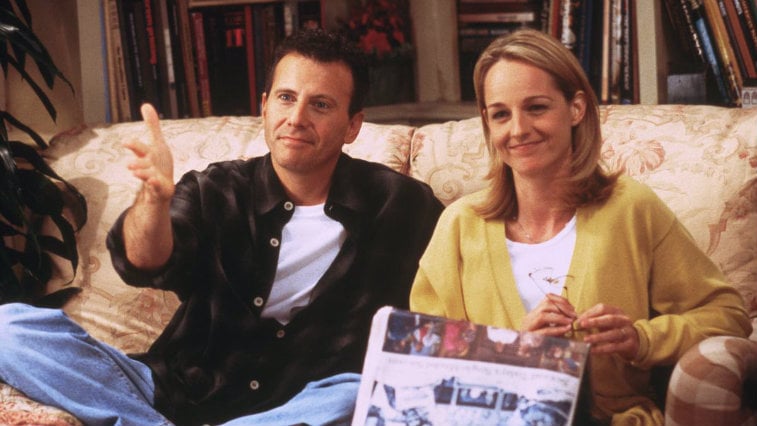 Paul Reiser and Helen Hunt in 'Mad About You' | NBC
The final episode aired in 1999
In Mad About You, Paul Reiser and Helen Hunt starred as a newlywed couple, who are trying to navigate married life along with their professional lives. The series was a smash hit for seven seasons which means NBC is interested in seeing if it can recapture its glory in the 21st century.
Reiser and Hunt have remained tight since 1999 when the series wrapped, so obviously, rumors have floated around about a revival but nothing has come to fruition.
Next: A cartoon that explored the imagination of a 4-year-old. 
5. Bobby's World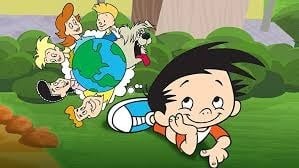 Bobby's World | Fox
The final episode aired in 1998
We all remember Bobby's World which followed 4-year-old Bobby Generic and his overactive imagination. The Fox aminated series was a hilarious look into a child's whimsical world. Now, Fox is considering a reboot. However, we're not sure if we are going to be seeing Bobby in middle school or high school.
All of these questions that have been left unanswered is probably why the reboot has stalled.
Next: The perfect children's show. 
6. Blue's Clues
Blue's Clues | Nickelodeon
The final episode aired in 2006
During our childhoods, we loved Blue's Clues. We watched the loveable indigo dog uncover a series of clues with her human friend Steve. Now fans of the original probably have children of their own, and they are itching to introduce their new kiddos to the classic storybook colored show.
Though there hasn't been a ton done on the series' alleged reboot, we do know that there is an open casting call seeking women and men of any ethnicity to fill in the rile of the human host. As long as we get the same old Blue, we are sold.
Next: A sitcom showcasing long lost twins.  
7. Sister, Sister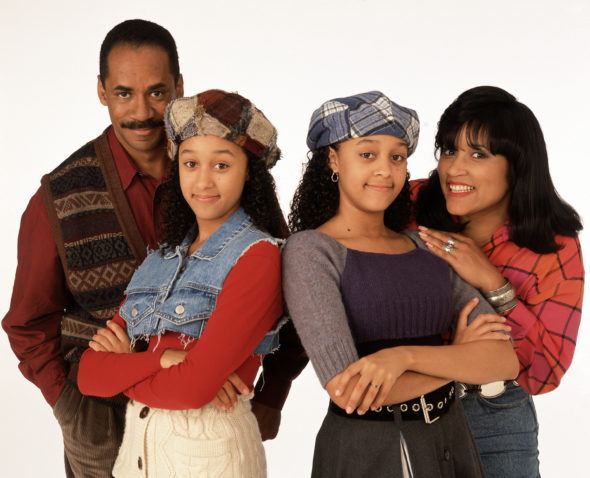 Sister Sister | ABC
The final episode aired in 1999
We lived for Tia and Tamera Mowry who played identical twin sisters who were adopted by two people at birth and reunited later in life. We watched them navigate middle school, high school, and college in the '90s with Tia as the serious sister and Tamera as the partying wild child.
Now the Mowry twins are looking to reboot Sister, Sister as the twins try to figure out the trials and tribulations of motherhood together. Though the cast and fans are eager to see Sister, Sister 2.0, nothing has been set in stone just yet.
Next: This show had Dunder Mifflin Paper Company as its setting. 
8. The Office
Dwight Schrute The Office| NBC
The final episode aired in 2013
We lived for Steve Carrell as clueless boss Michael Scott on the beloved NBC series, The Office. Now, it looks like folks are ready to reenter the doors of Dunder Mifflin Paper Company. Since Carrell left the show before it ended to pursue other projects, we're not too sure he'll be anxious to return for a reboot. However, if NBC can get the entire crew back together, we'll be watching.
Mostly we're desperate to know what Kevin and Creed are up to now.
Next: A '90s show about a teen who knew it all.   
9. Clarissa Explains It All
Jason Zimbler and Melissa Joan Hart in Clarissa Explains It All | Nickelodeon
The final episode aired in 1994
Being a teen can be rough. Luckily in the '90s, we had Melissa Joan Hart in Clarissa Explains It All. Hart starred as Clarissa Darling, a hilarious and sarcastic teen who knew how to tackle all of the issues that teens face on a daily bases. Now Hart is looking to relive her character on Nickelodeon.
This time she is looking to produce the show and star as the mother on the series. Still, nothing has quite been set just yet.
Next: A movie about an iconic hockey team.  
10. The Mighty Ducks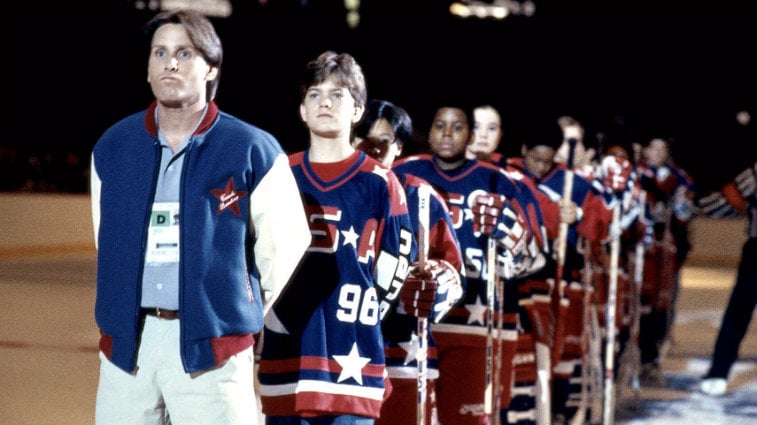 Emilio Estevez in D2: The Mighty Ducks | Disney
The film premiered in 1992
In 1992, the movie The Mighty Ducks came through and slayed all of our lives. The film starred Emilio Estevez as Gordon Bombay, a reluctant lawyer who found himself coaching a young hockey team to victory. Honestly, we tear up just thinking about it. Now there are whispers of a TV reboot of the film.
Though no one has signed on the dotted line, there are rumors that the original cast wants in on the action.
Next: A long-running medical drama. 
11. ER
ER| NBC
The final episode aired in 2009
Aside from Grey's Anatomy, ER is still one of the longest-running medical drama of all time. ER ran for 15 seasons before finally ending in 2009. Now there are whispers that NBC is trying to bring it back to life. Deadline reported that NBC Entertainment Chairman Bob Greenblatt said its one of the shows on his wish list.
Nothing is currently in the works yet, so we won't hold our breath.
Next: A spy show with the perfect narrative for a reboot. 
12. Alias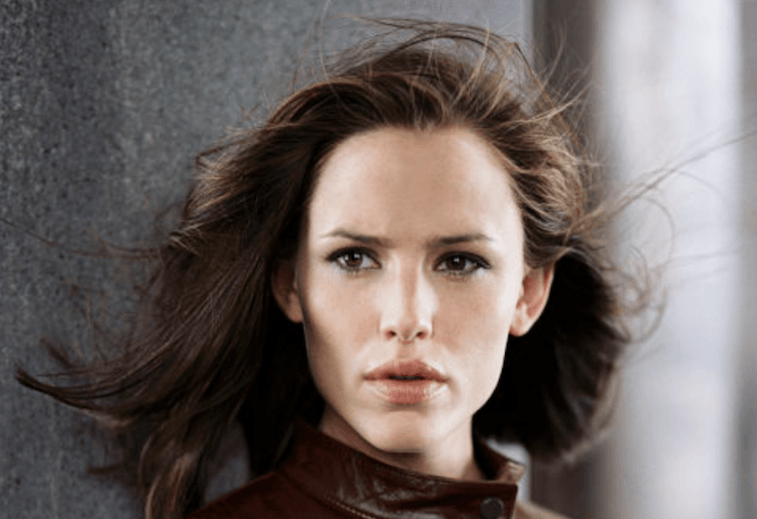 Alias | ABC
The final episode aired in 2006
In Alias, Jennifer Garner starred as CIA spy Sydney Bristow. We watched how her missions complicated her personal life. In fact, the series ended with the perfect note for a reboot or a revival. In the finale, Sydney's daughter completes a puzzle and exhibits the same abilities that got her mother recruited to the CIA.
In 2017, co-executive producer Josh Appelbaum told Entertainment Weekly, "It would be amazing to do it; we've even talked with J.J. [Abrams]. The right idea would have to come. We wouldn't want to do it unless it was absolutely perfect."
It seems like the right idea hasn't come up just yet.
Next: A show that followed a handful of twenty-somethings. 
13. Felicity
Felicity | The WB
The final episode aired in 2002
We all remember the quirky overachieving Felicity who shunned Stanford and attended the University of New York against her parent's wishing. The series which aired on The WB in the '90s helped launch Keri Russell's career. When The American's actress appeared on Jimmy Kimmel Live! with her former co-star Scott Speedman they both said they'd do a Felicity reboot in a heartbeat.
Unfortunately, Russell's schedule is just too busy at the moment. Also, the charm of Felicity was that she was a young adult trying to get her life together.
Next: A single season series that launched a ton of careers. 
14. Freaks and Geeks
Freaks and Geeks | NBC
The final episode aired in 2000
Though it was only on air for one season (because NBC is insane), Judd Apatow's Freaks and Geeks helped launch the careers of James Franco, Seth Rogen, Jason Segel, Martin Starr, and Lizzy Caplan. The show didn't get its due since it was canceled so quickly.
We're not sure a full series would be rebooted but Apatow has said a revival "could happen," and Franco expressed interest, saying it could be about the 20-year high school reunion.  However, last we head it just isn't plausible.
Next: A the followed the middle sibling. 
15. Malcolm in the Middle 
Malcolm in the Middle | Fox
The final episode aired in 2006
At the turn of the century, Malcolm in the Middle was everything. A family of five boys (one who escaped at a young age) must deal with their wacky personalities including their control freak mother and their aloof and goofy dad (Bryan Cranston before Breaking Bad). Malcolm (Frankie Muniz), the middle child, narrates the whole thing while trying to keep the fact that he's a genius under wraps. The series which ran from 2000 to 2006 was iconic, and the cast thinks so as well.
Muniz and series' creator, Linwood Boomer, are keen for a reboot and Cranston already said he would make room in his schedule for one. He said, "I sure hope so. I really do, for no other reason than that I miss those people like crazy, and I stay in touch with them. The boys are doing great, and Jane [Kaczmarek] is doing wonderfully, and I'd love to." No news about a revival has come to light yet.
Follow Aramide Tinubu on Twitter @midnightrami.
Read more: These Hollywood Stars Refused to Do TV Show Reboots
Check out The Cheat Sheet on Facebook!
Source: Read Full Article