TLC's "sMothered" is one of network's reality series that explores disturbingly close bonds between blood relations. Other similar shows include "Extreme Sisters," which focuses on female siblings, and "I Love a Mama's Boy," which Freud would have a field day analyzing. The stars of "sMothered" are daughters who probably would have been perfectly happy remaining in their mothers' wombs. Their mommies dearest are ever-present in their lives, but they don't seem bothered by the persistent buzzing of those helicopter parent blades.
During Season 3 of "sMothered," viewers got to witness some truly bizarre scenarios. One mom and daughter pair, Amy and Carina DeAngelo, shared each other's clothing — including their underwear. They also came up with a way to save time that will make you cringe. "We'll totally jump in the shower together," Carina told the New York Post. Then there are Rykia Lewis and Karla McCoy. Viewers will likely never forget Rykia giving her mother a bikini wax on camera, and the devoted duo has also shamelessly admitted to showing each other their sex tapes.
These unbreakable bonds between mother and daughter might seem bizarre to most of us, but viewers clearly keep coming back for more — "sMothered" wouldn't have survived this long if they didn't, and we know that they're eagerly anticipating a potential fourth season of the show. Here's everything we know about it.
When will Season 4 of Smothered be released?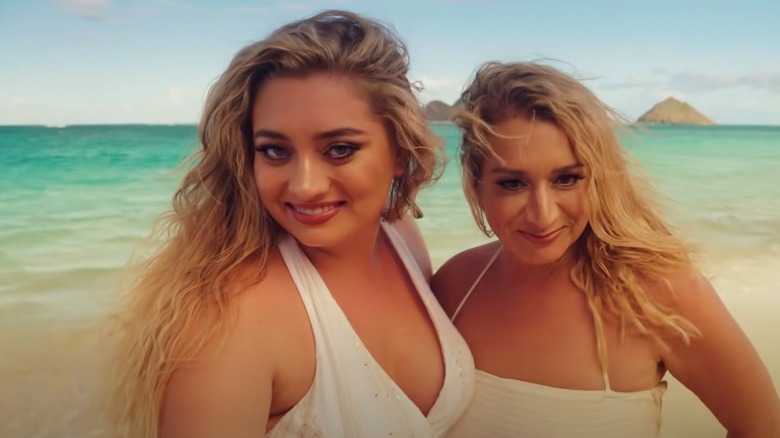 As of this writing, TLC has not officially announced that "sMothered" will be returning for a fourth season, but there's hope for those who crave more mama-daughter drama. We know that the show's producers were looking for new kinswomen with a special connection to appear on the show, thanks to a listing on the Backstage website (via ShowBiz Cheat Sheet). "Are you closer with your mom/daughter than friends or family members and sometimes even spouses and significant others? If Yes, we want to hear from you!" reads the ad, which expired in July. It also describes appearing on the show as "a once-in-a-lifetime opportunity to put you and your mom/daughter's incredible bond center stage and have the time of your life!"
Season 3 of "sMothered" premiered on May 31, and the first episode of Season 2 aired the same month in 2020. If the spacing between seasons stays the same, this means that we can expect Season 4 sometime next summer. Of course, it's always possible that the pandemic may cause filming delays if the series is, indeed, renewed. Luckily, "sMothered" focuses on pretty close-knit groups of people, so as long as they only smother each other and take proper safety precautions, production probably won't have to be halted.
While they wait, fans can check out past episodes on streaming platforms like Discovery Plus and Amazon Prime Video, as well as on the TLC website.
Who will be on Smothered Season 4?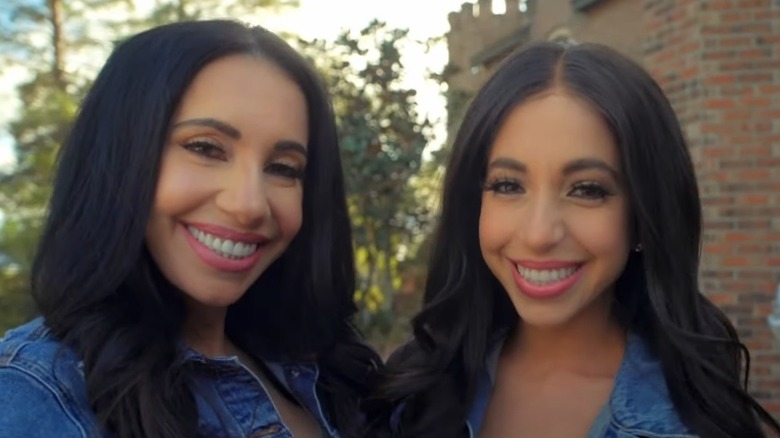 Because a casting call was put out ahead of the fourth season of "sMothered," this means that we can't be certain which mother-daughter pairs will be returning and which may be replaced. Sunhe Dapron and Angelica Michaux and the doppelgänger duo Dawn and Cher Hubsher have been on the show since Season 1. Viewers will likely want to know what the future holds for Angelica and her fiance Jason. In the finale, he stormed out of the house after arguing with Angelica and Sunhe (via Celeb Dirty Laundry). Angelica wanted reassurance that he really wanted to marry her, but instead he expressed displeasure over how soon their wedding date was.
Dawn and Cher were part of another unresolved storyline. When we last saw them, Cher's husband Jared was upset because she and her mom decided that the couple should move to Florida without consulting him. Dawn and Cher also seem like keepers because they're great at generating buzz-worthy moments, like doing breast milk facials together.
One cast member who has expressed an interest in appearing on Season 4 is Kathy Crispino, who convinced her daughter Cristina Bertolli to go against her husband's wishes by purchasing the house next to hers. "We love doing this show, we'd do it again [if it gets a Season 4]," she told the New York Post. "We'll have to see what crazy thing is going to happen in our lives again."
What's been going on in the Smothered cast's lives?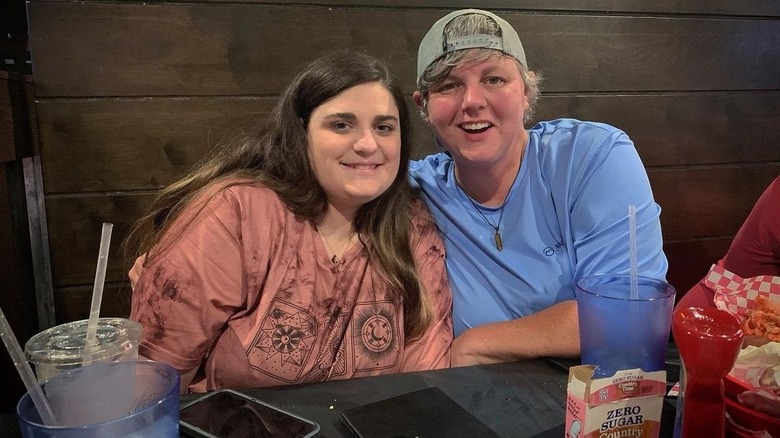 During the Season 4 finale, Lauren Reese's mother Lisa Kimball talked her into taking a pregnancy test behind her wife Laura Leigh's back. Laura Leigh was understandably upset about this, but took the high road and offered Lauren her support instead of berating her. This isn't the first time Lauren has left Laura Leigh out of a potentially life-altering moment: She didn't tell her wife when she asked her mother to help her perform an at-home insemination.
Lauren Leigh convinced her wife not to tell Lisa when they went in for another IUI appointment, and it looks like Lauren is still trying to get pregnant. Sadly, her latest update on the process was not a happy one. On July 31, she shared a heartbreaking TikTok video of herself crying as the song "Turning Page" by Sydney Rose played. "POV: you're another negative pregnancy test," she wrote. We hope she's celebrating the next time we see her reacting to a pregnancy test result.
Cristina Bertolli and Kathy Crispino have also shared a life update. In February, Cristina and her husband Carlo opened up a restaurant in Chicago called Pizzaboy Pizzeria, and business has been booming. Much to Carlo's dismay, Kathy pops in to help out at the end of the week. "He never really has had to work with me before," she told the New York Post in July. "So I walk in on Friday nights and he's like, 'Oh no, she's here!'"
Source: Read Full Article