One thing fans of The Mandalorian apparently have no worry about is being able to enjoy new episodes next October. With other shows in freeze due to COVID-19, consider it a saving grace Jon Favreau's now-classic Star Wars adventure series completed Season 2 before the madness hit.
Not that everyone knows every detail of how next season wrapped. At least one leak occurred based on next season's episode titles being posted on social media.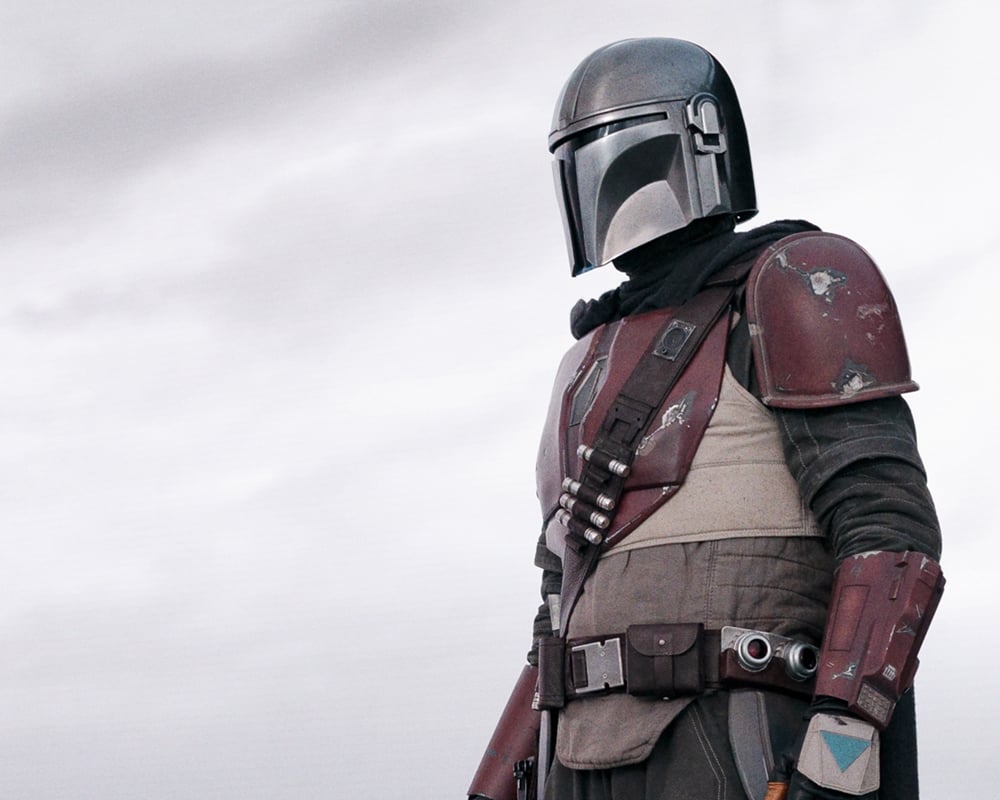 Unfortunately, the source revealing the titles was not official. Fans are still intrigued, though, because the leak shows an episode title revealing an appearance by a favorite Jedi character from The Clone Wars.
Those familiar with Ahsoka Tano know her appearance would become the perfect ally for Mando.
What do the leaked episode titles of 'The Mandalorian' reveal?
Inverse recently posted information about the episode title leaks, all of which came from someone named Vullein on Twitter. This source apparently had accurate movie leaks in the past, so trust is a little higher, if still room for doubt.
If the information Vullein posted is correct, it sounds like more individual adventures are ahead for The Mandalorian and The Child. Of course, the timing of this will be perfect for the next holiday season when The Child/Baby Yoda merchandise is on every toy shelf.
From all indications, though, the show wants to move beyond doting on The Child too much. The episode titles indicate Season 2 may be one half further individual adventures with a father/adopted son, then a turn in a different direction.
Seeing The Sorcerer in Episode 6 gives a clue many fans think means Ahsoka Tano making an appearance. Having Ahsoka show up would bring a direct connection to the Skywalkers, plus the original Yoda. As such, it gives plenty of speculation about The Child/Yoda tie-ins.
Will there be references to Yoda if Ahsoka Tano shows up?
A lot of speculation is going on about how Ahsoka Tano would participate in the story. Even more so, who would play Ahsoka in live-action form after being in motion-capture for years in The Clone Wars? Through the latter series, the voice of Ahsoka is done by Ashley Eckstein, and motion-capture by Lauren Mary Kim.
No doubt many will come up with wish lists on who plays Ahsoka, if undoubtedly very above top secret at the moment. Some might wish the Ahsoka reveal would become as much of a surprise as The Child initially was. Favreau probably wanted it this way, if a secret potentially slipping out this time around.
The Mandalorian is one of the hottest streaming shows in the world, so it was inevitable something could potentially leak. Then again, no one can completely depend on the above episode titles being accurate. There could be more surprises/appearances, including more in that supposed last title: The Empire.
Some hope is developing other Empire figures will show up from the original trilogy. Seeing Moff Gideon involved with some of those underworld figures would offer another feeling of going full circle.
Maybe there really is a Yoda connection to The Child
Everyone who knows Ahsoka's background knows about her involvement with Yoda during The Clone Wars. In the chance she links up with Mando and The Child, what would she know about the latter?
No one should expect any major reveals about The Child immediately, but viewers might learn some small things. Perhaps the connection to Yoda runs deeper than everyone knows, including Ahsoka knowing about it.
Fans have speculated on this already, if maybe off the trail simply because it seems so obvious. If nothing else, having Ahsoka show up and maybe fight some familiar Empire figures will continue to bring nostalgic connections to the original Star Wars trilogy. This may be the way forward in the franchise for a long while yet.
Source: Read Full Article