Actor, comedian, and pop-culture maven Heather McDonald is best known for her work on "Chelsea Lately" and "After Lately." She was a writer and performer on Chelsea Handler's shows starting in 2007, per IMDb. Prior to that, she was writing for Keenen Ivory Wayans and performing stand-up around Los Angeles.
If you were to ask McDonald when she knew she was destined for fame, she would tell you she's known since she was about 4 years old. In a blog for The Hollywood Reporter, she wrote, "There is a picture of me at age four in white go-go boots, a red mini dress, and white felt cowboy hat with my hands on my hips, my right foot heel placed in the middle of my left foot, which is pointing at a 45-degree angle, and a huge smile on my face. And, I must say, it is still the best picture I've ever taken, stunning." McDonald's mom taught her how to pose and admitted, "I get a lot [of] crap from the people at Chelsea Lately and After Lately for the way I seem to pose exactly the same in every photo ever taken of me."
Let's take a look at everything else there is to know about the very funny Heather McDonald.
She's from Southern California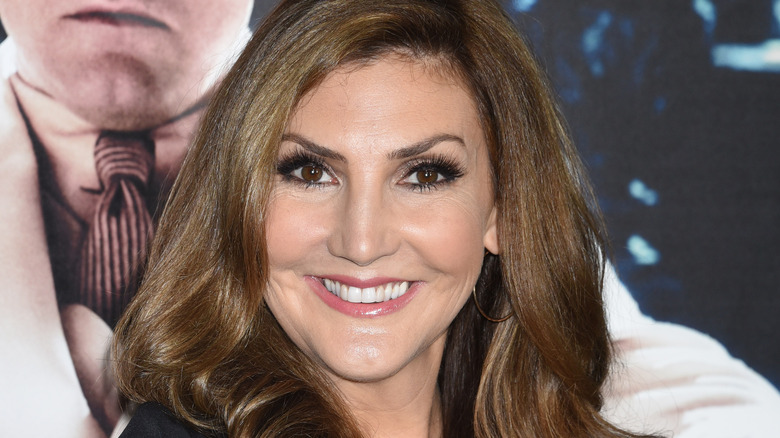 Heather McDonald was born in 1970 in Los Angeles' San Fernando Valley. Both of her parents were real estate agents. McDonald and her siblings were raised Catholic and attended private parochial schools. She knew she was funny from the time she was a child. In an interview with Palm Springs Life, McDonald said she started imitating people when she was 9, and in high school, a teacher told her she should do stand-up.
McDonald attended the University of Southern California and was a member of the Gamma Phi Beta sorority, per Elle. She said (via Palm Springs Life), "I loved to entertain my sorority sisters in college, but it wasn't until after USC (I was in communications and business because you only had to do a certain amount of math) that I took a stand-up class at a Ramada and it clicked. Then I took every opportunity to be on stage."
While she was getting her feet wet in the world of comedy, McDonald did a very practical thing — she also got her real estate license, just in case.
Heather McDonald worked with the Wayans brothers before meeting Chelsea Handler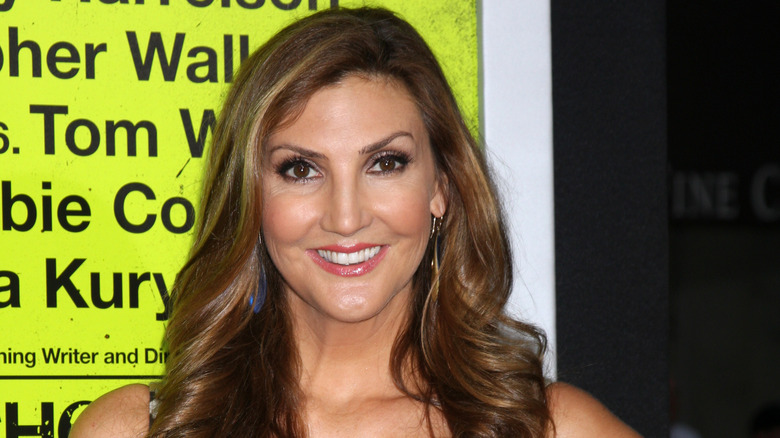 As Heather McDonald was learning the ropes of the stand-up circuit, she met and clicked with Keenen Ivory Wayans and ended up writing for his show "The Keenen Ivory Wayans Show" in 1997. She also had small roles in the Wayans brothers' films "White Chicks" and "Dance Flicks," per IMDb.
McDonald went on to appear on and write for all seven seasons of E!'s "Chelsea Lately." She met Handler one night when she was doing stand-up. In an interview with A Drink With, she said, "I first met her doing stand-up at this bar, which why there was even stand-up at this place who knows because the music was blasting and the people there were literally shouting talking to one another. I walk in and I'm ready to go on and I see Chelsea."
McDonald commented that she thought Handler was about 22 at the time and recalled, "She was just screaming to the audience about how she wishes she had a boyfriend like Leonardo DiCaprio in 'Titanic,' this is how long ago this was. She was like, 'I can't even get my boyfriend to pick me up from the airport! Who's gonna let me have the raft?' … I thought, 'This girl is really funny,' and she was just so nice. Right away she said, 'Hi, I'm Chelsea! You're really funny, how are you?' acting exactly like how she is now."
She's an author who wrote about her long-standing virginity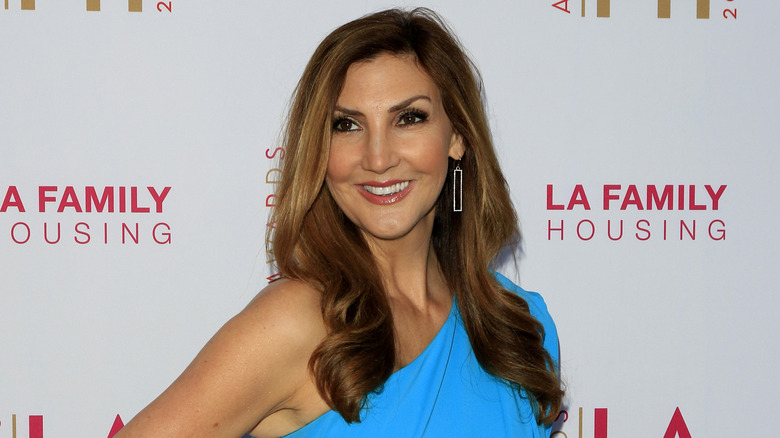 Throughout her 20s, Heather McDonald was searching for love and not "giving it up" in the meantime. She wrote about being a virgin in her late 20s in her debut book "You'll Never Blue Ball in this Town Again: One Woman's Painfully Funny Quest to Give It Up." She was 27 when she finally lost her virginity, per Today.
She married investment banker Peter Dobias on May 27, 2000, per IMDb. These days, McDonald, her husband, and their three kids live in the same Woodland Hills, Calif. neighborhood she grew up in. In fact, she lives next-door to her parents who still live in the house she grew up in, per Robin's Chicks. Her kids also go to the same schools she went to growing up.
McDonald's first book was released in 2012. Her second book, "My Inappropriate Life: Some Material May Not Be Suitable for Small Children, Nuns, or Mature Adults," was released in 2014, per Amazon.
She had a falling-out with Chelsea Handler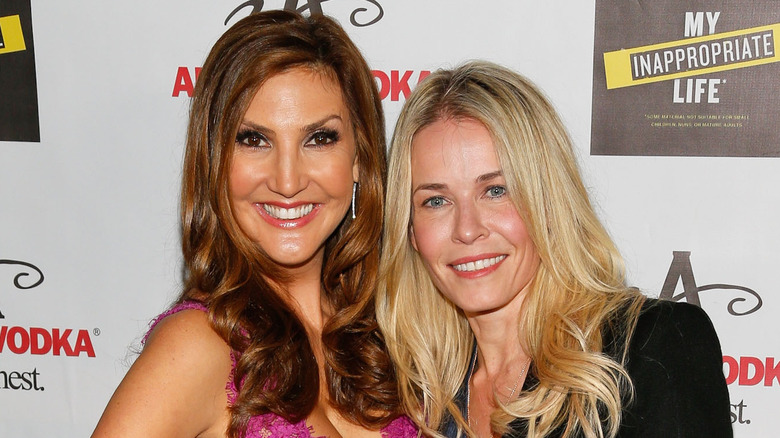 After "Chelsea Lately" and "After Lately" ended, Heather McDonald and Chelsea Handler had a huge falling-out. McDonald said Handler cut her out of her life when the shows were over. "My relationship with Chelsea ended. I don't agree with how she treats relationships in her life. I think she's missing out and I think she's missing out by dumping people. I think it's a shame. You don't have to cut someone out completely. That's now how I live my life," per Life & Style.
In 2016, McDonald said she "lived in fear" of losing her job the entire time she worked for Handler, per Us Weekly. In an appearance on Howard Stern's Sirius XM show, Handler alleged that McDonald traded stories about her in order to get positive press for herself. "I could have fired her. I did not fire her. She had a job for four more years. I never hung out with her personally again," she claimed. "So I hope she was living in fear. It's not an internment camp. If you're that fearful, then get a job."
In a 2017 appearance on "Watch What Happens Live" with Andy Cohen, Handler said they had put the feud behind them and moved on.
This is Heather McDonald's biggest fear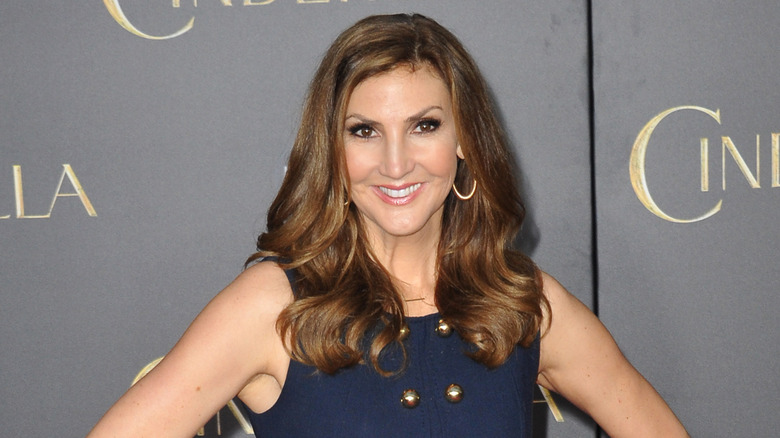 In an interview with The Hollywood Reporter, Heather McDonald admitted to being fascinated with fainting, saying, "I guess it's the attention that faint victims have gotten throughout the history of soap operas that attracted me to it, but I always felt if I fainted at least once it would bring some richness to my life experience. I could tell people at cocktail parties, 'I was so embarrassed when I looked up and saw all my coworkers looking down on me. I guess I had just forgotten to eat that day.'"
She also said her biggest fear is going to prison for a crime she didn't commit, "I'm obsessed with 48 Hours Mystery especially if it's about infidelity, murder, and disposing of a spouse's dead body. If they are rich and attractive, I'm even more intrigued," she admitted.
McDonald continued to explain, "So what if I woke up one morning, and my husband was dead, and somehow they spun it that I poisoned him, and I was convicted? At first, it would be horrible – like going to public middle school – but then I'd soon learn to impersonate all the guards and win over the inmates, and soon they'd be saying, 'White b***h with the great hair is f-ing funny.'" And she's right — she is funny.
Source: Read Full Article