From "xXx" and "The Chronicles of Riddick," to the "Guardians of the Galaxy" and "Fast & Furious" franchises, Vin Diesel has solidified a place in Hollywood for himself as one of the world's biggest stars. The jaw-dropping race sequences, the high intensity thrills, the Peter Panda dance — when you go to a blockbuster film led by Vin Diesel, you can expect nonstop action, a little bit of heart, and awesome performances from a guy who is simply following his destiny. "When I was a kid, I used to say, I know as sure as I'm breathing, I am gonna be a movie star," he told Men's Health in 2021.
Although he's most well known for his work in front of the camera, Diesel's empire extends far beyond his legacy as Dominic Toretto. The California-born actor has dipped his toes into the production, gaming, and music realms. It should come as no surprise that Celebrity Net Worth lists his net worth at $225 million (and counting). With tentpoles like "Fast & Furious 10," "Guardians of the Galaxy Vol. 3," and perhaps a gig in a "Avatar" sequel or two, Vin Diesel's pocketbook is only looking up. Keep scrolling for a full breakdown of what makes "The Pacifier" star just so bankable.
Vin Diesel started from humble beginnings and paychecks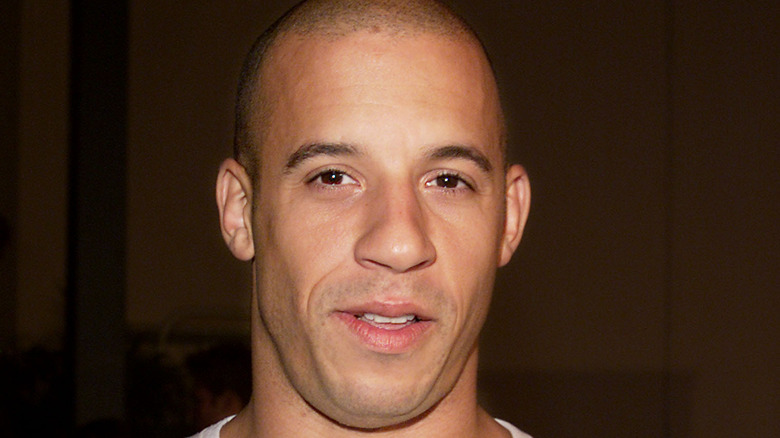 Although Vin Diesel is now an international superstar, he certainly didn't begin that way. Born in Alameda County, California, he and his fraternal twin brother were raised in New York City by his mom and stepfather, per Biography. According to People (via CNN), he scored his first role in a play at 7 years old — after the theater's artistic director caught him and friends breaking into the joint to cause some ruckus. But rather than chase the kids away or get them in trouble, she offered them an opportunity. As Diesel recalled to the outlet, "She said, 'If you guys want to play here, come every day at four o'clock and learn your lines.'"
As he remembered in a 2000 interview with News & Record, he had a modest start and worked hard to get his break, going on auditions during the day and working as a club bouncer at night. But Diesel's career kicked off in a serious way in the '90s after his short film "Multi-Facial" went to major festivals like Cannes and ended up catching the eye of Steven Spielberg. "Probably, the best was when I got the phone call that Steven Spielberg had written a role for me," Diesel told Yahoo! Entertainment. And that phone call led to a gig in a little movie called "Saving Private Ryan." The job reportedly brought in $100,000 for Diesel, per Parade. His paydays would only balloon from there.
His longtime girlfriend is model Paloma Jiménez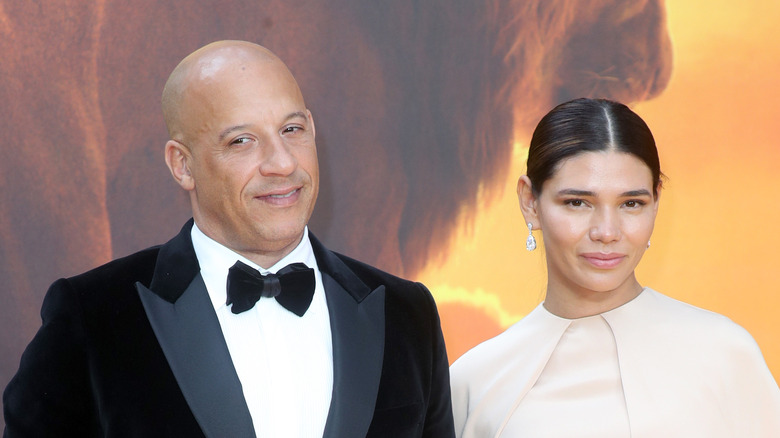 Vin Diesel has been romantically connected to Mexican model Paloma Jiménez since at least 2007, according to Parade. The couple share two daughters, Hania and Pauline, and son Vincent. Both Diesel and Jiménez have made it a point to remain private, with Diesel once telling an outlet (via NBC Right Now), "I'm not gonna put it out there on a magazine cover like some other actors." Still, he has discussed how much he loves being a father, sharing with Parade in 2008, "It's like you have a child and you think, 'Everything that I've done up until this point is insignificant in comparison to being a father.'" Aww.
It probably is not terribly easy to keep their personal matters under the radar, seeing as how one half of the couple happens to be one of the most famous movie stars on the planet. However, Diesel and Jiménez have managed to do just that. With that said, there isn't a ton about Jiménez on the internet, but according to Celebrity Net Worth, her modeling career, which includes gigs with Coca-Cola and Pantene, has helped take her net worth to $5 million.
Vin Diesel takes his fancy real estate with him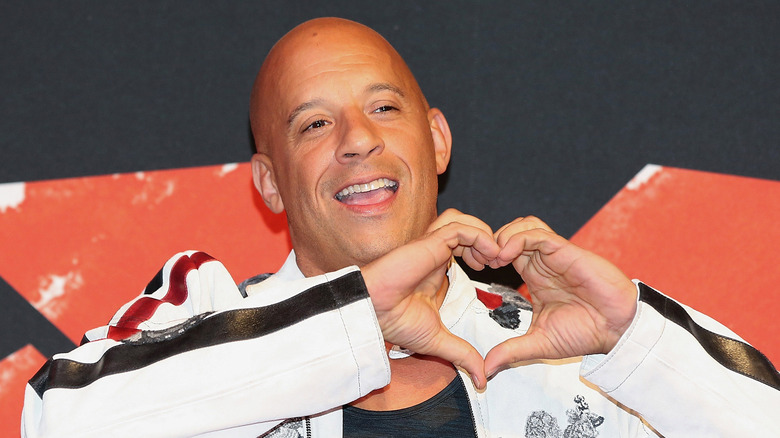 Much like his personal life, Vin Diesel prefers to keep his digs private. Although he mentioned a fabulous Dominican Republic adobe he called the "campus" in a 2021 interview with Men's Health, his only home that's been on the books was a modest 1,517 square-foot place in Hollywood Hills. According to Trulia, he snagged the place for $562,500 in 2000 and listed it on the market for a cool $1.4 million in 2016. He used to rent out the two-bedroom, three-bathroom crib for $5,800 a month, per Architectural Digest, which makes us so jealous of whoever got to call Vin Diesel their landlord.
Still, wherever he lays his hat, that's his home — and he travels in style. In 2012, Daily Mail reported that his 1,100 square-foot trailer, where he stayed while filming blockbusters like the "Fast & Furious" sequels, was worth $1.1 million. According to the outlet, the two-story trailer features "$70,000 worth of technology," as well as "a special play area for his kids." The trailer was made by Anderson Mobile Estates, the same company that's created luxe trailers for the likes of Jennifer Lopez, Will Smith, and Harrison Ford. 
The legendary film deals of Vin Diesel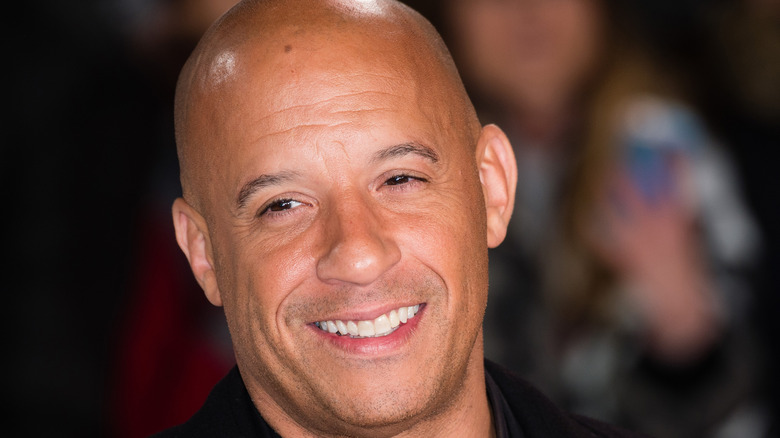 It shouldn't come as a shock that Vin Diesel makes most of his money from his epic films. His movies have grossed more than $7 billion at the worldwide box office, per Celebrity Net Worth. One of his most notable pay days came for his gig as Groot in the "Guardians of the Galaxy" and the Avengers franchises. Although his only line was "I am Groot" — to be fair, he brought a lot of emotion to each repetition — the gig was one of several to bring him a lot of green. The year "Guardians of the Galaxy Vol. 2" came out, Forbes listed his net worth at $54.5 million.
It's not all glamorous, though. Even though he's proven himself as a bankable star, it hasn't always been that way. In a 2013 interview with The Hollywood Reporter, he discussed making "Riddick," the third film in "The Chronicles of Riddick" series, without the help of a major studio, admitting that he "had to leverage [his] house." "If we didn't finish the film, I would be homeless," he shared with the outlet. 
Turns out, his instinct to put all of his chips on the table was right: The action flick grossed $98 million worldwide on a $38 million budget, per Box Office Mojo.
The Fast and Furious films have put Vin Diesel among the greats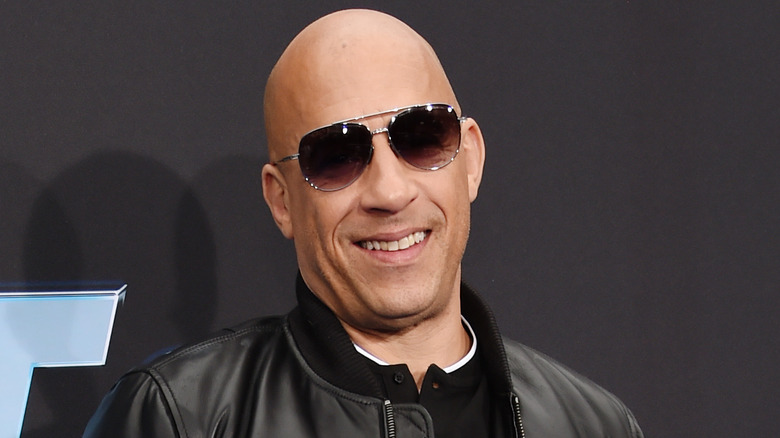 Although he's got a handful of franchises under his belt, the "Fast & Furious" franchise — which includes a planned 11 films, as well as animated and live-action spinoffs — is definitely his most iconic. As Dominic Toretto, he's not only tackled the world of street racing, but he's saved earth on more than a few occasions. Diesel has certainly padded his paycheck as a producer on every film since its fourth installment "Fast & Furious," according to IMDb, and his salaries for his time in front of the camera have put him on the map.
In 2020, Forbes reported that Diesel was the fifth highest paid actor in Hollywood, and this was before the ninth "Fast" film even hit theaters. "F9," which was released in the summer of 2021, has taken in over $700 million worldwide, according to Box Office Mojo, and that's not all. We Got This Covered reported that Diesel is expected to take home $80 million for his appearance in the last "Fast" movie. Diesel also owns his own production studio One Race Films, which he founded in 1995. In addition to producing films from "Fast," his company has a first-look deal with Universal Pictures, according to Variety.
Vin Diesel is in the video games business
Vin Diesel's empire doesn't stop with movies, either. An avid gamer himself, Diesel also founded his own video game company called Tigon Studios (per PCGamesN). The company has produced games based on "The Chronicles of Riddick" and "Fast & Furious," as well as racing game "Wheelman." In 2013, Diesel told ScreenCrush that a third Riddick game was in the works, and the series has largely been an outlet for Diesel to expand his films' worlds beyond the screen. As he shared with IGN that same year, "It was kind of us being resourceful in some ways and using a less costly medium, the video game and the animatics and the cinematics in the video game to, you know, expand the universe."
Fast-forward to 2021 when GamesRadar+ asked Diesel about whether or not fans could expect to play another Riddick game. "We did have great success with 'Escape From Butcher Bay,'" he began. "It feels like an eternity ago now. But, I imagine that we would take advantage of the gaming space and add an extra chapter, but definitely, the [fourth 'Riddick' movie] script is already written." We're down for another adventure with Richard B. Riddick anytime.
The rights xXx belong to Vin Diesel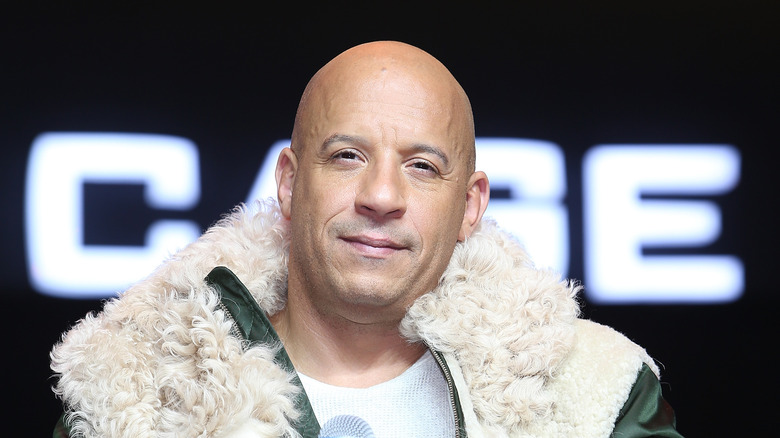 Vin Diesel made his debut as Xander Cage, a rebel turned spy for the National Security Agency in 2002's "xXx," which was helmed by "The Fast and the Furious" director Rob Cohen. Although the franchise did not strike lightning in the same way the "Fast & Furious" saga has, when Diesel is passionate about a project, he sees it through. He not only served as a producer on all three films in the series, but has the rights to the franchise in 2018, according to the AP.
It seems this action star knows when there's a hunger for his special brand of expertise, and he sure has a knack for getting those paychecks to keep rolling in. According to Box Office Mojo, the first film grossed $277 million worldwide, and its most recent sequel, 2017's "xXx: Return of Xander Cage," took in $346 million. Now that Diesel owns the rights to the films, he'll not only profit from rentals and digital sales, but can expect a decent payday from additional movies in the franchise, including a planned fourth film that will reunite him with director D.J. Caruso, per AP.
Vin Diesel's car collection is worth a pretty penny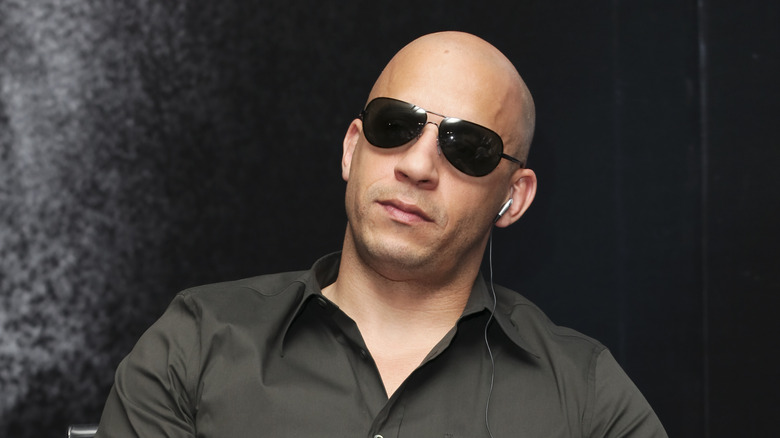 You can't portray street racer-turned-superhero Dominic Toretto without having a decent car yourself, and Vin Diesel's collection is epic. So epic, in fact, that according to GQ, "Nobody seems to know how many cars Diesel has." He's amassed quite the full garage between personal shopping, as well as adopting some of the mind-blowing vehicles he's driven in "Fast & Furious."
Some of the highlights of Diesel's collection featured in GQ's roundup include a 1963 Corvette Stingray Grand Sport — which is valued between $6 and $8 million, per CNN — as well as a 1970 Dodge Charger R/T, which his "Fast" character is notably seen driving the most throughout the franchise. As Diesel shared on Instagram, received the shiny vehicle from his Fast Family as a birthday gift when he turned 52. That sort of thing can set a person back a pretty penny: According to Hot Cars, that car goes for an estimated $40 to $70 thousand. Perhaps the most exclusive car in his collection is a 2014 Lykan Hypersport, one of only seven in the world, which he purchased for a cool $3 million, according to GQ. With a 3.7-litre twin-turbo engine, this car just looks fast.
Vin Diesel's endorsements are close to home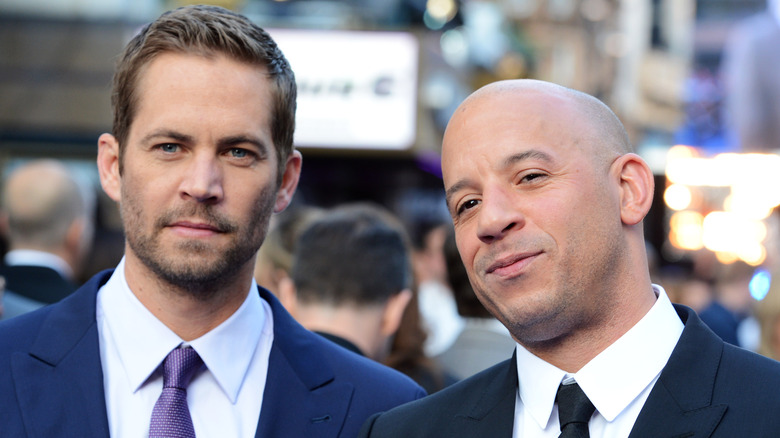 With a mighty bank account, Vin Diesel doesn't need endorsements, but that doesn't mean he hasn't offered his face to a few causes he's especially passionate about. In 2017, he appeared in three commercial spots for the Dodge SRT, showing off burnouts in a Challenger Hellcat, as well as debuting the Durango SRT, and revving up the Charger Hellcat, per Motor1. Though his payday for the commercials is not publicly available, it's expected that he got a hefty chunk of change — or a nice ride — for the appearances, especially considering the commercials' tagline "Brotherhood of Muscle" goes along quite nicely with the "Fast & Furious" theme of family. Dodge's chief marketing officer Olivier Francois said Diesel was "the ideal partner" for the campaign, calling it "a natural fit that builds on the strengths of both of us," according to Motor1.
Charity is also close to Diesel's heart, and he's made it a point to support the late Paul Walker's nonprofit Reach Out Worldwide on multiple occasions. Founded by Walker in 2010, the organization provides "teams of medical experts and disaster relief professionals" who "immediately respond when disaster strikes" around the world, according to its website. On a livestream event for the charity in 2016 (via She Mazing), Diesel spoke on his bond with Walker, calling him "very, very instrumental in [his] segue into fatherhood," adding that, that was "why [he] named [his] daughter Pauline because of the credit Paul deserves."
On top of all that, Vin Diesel's got a music career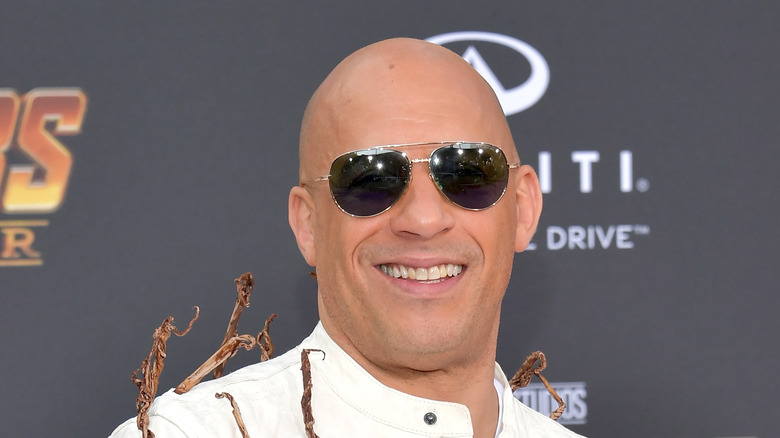 As if Vin Diesel's footprint in the entertainment world wasn't ginormous enough, he launched a music career — and no, we're not just talking about his iconic cover of Rihanna's "Stay." In 2020, Diesel released his debut single "Feel Like I Do." The track, which found him teaming up with EDM legend Kygo under the DJ's label Palm Tree records, has amassed over 5.7 million streams on Spotify as of this writing. Diesel also boasts more than 95,000 monthly listeners on the streaming platform. 
He released a second single in November 2020 called "Days Are Gone." "Something about 2020 led me to this tropical house, feel good-style of music," he told People after the release. "'Feel Like I Do,' at its core, is a positive message, and 'Days Are Gone' is a song that I think everybody can identify with in some way. It reminisces about life when it was a little bit more carefree than it is today." As of this writing, there's no word yet on future releases from Diesel, but knowing this A-lister, we're sure it's gonna be big.
Source: Read Full Article