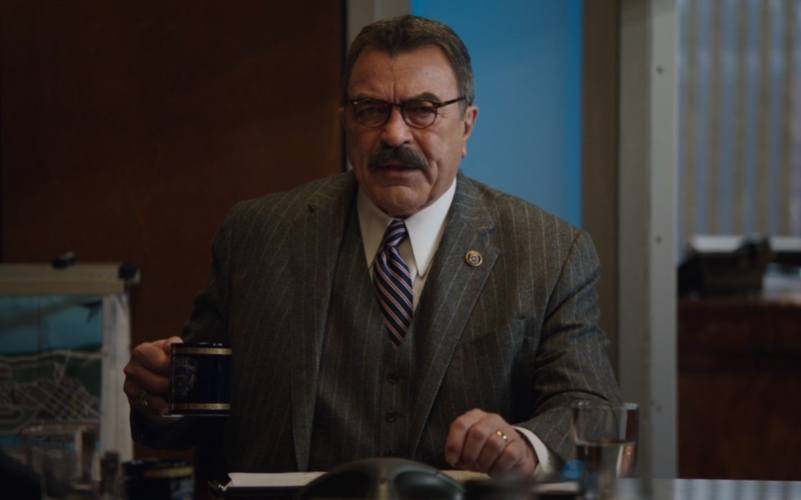 Tom Selleck on Blue Bloods | CBS
The Blue Bloods star got his fame in the '80s on television. That was really with his role on Magnum P.I., but people might be shocked to find out that the actor has surpassed the number of episodes he did on that show on Blue Bloods. So Tom Selleck has certainly moved on but will he ever do a guest appearance on the reboot, Magnum? Here is everything you need to know about his answer.
Tom Selleck said he won't appear on Magnum 'but I wish them the best'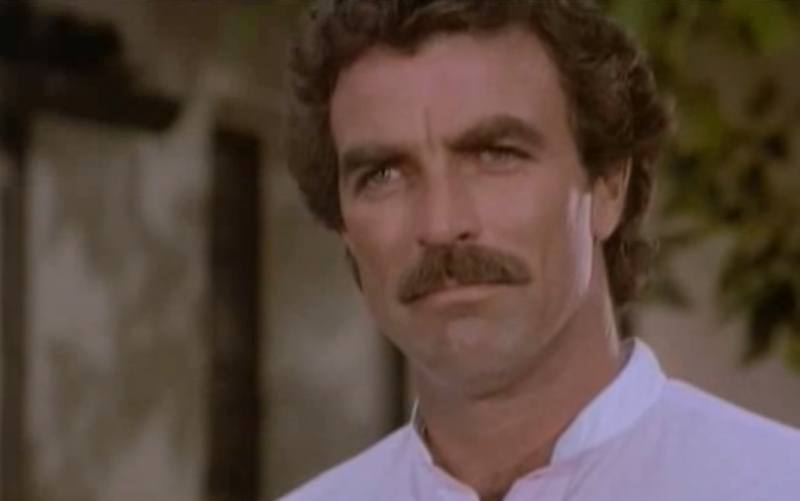 Tom Selleck in Magnum, P.I. | CBS
Tom Selleck starred in Magnum P.I. where he was private investigator Thomas Magnum living in Hawaii. The show ran from 1980 to 1988 and it's one of those iconic '80s shows. So it was interesting when it was announced that it was going to be rebooted and Jay Hernandez is starring in it.
The original star has moved on to play Frank Reagan on Blue Bloods. But will he ever make a fun appearance on Magnum? It looks like the answer is no. "Fans would like a guest spot from me," Selleck told TV Insider. He then added that the new show "will never be what in my fantasy world I would make it to be. I just stepped back and said, 'I won't get in the way.' I have an obligation to my version, and [producer Peter Lenkov is] going to do his own take, but I wish them the best."
The opportunity for Selleck to be part of the reboot was certainly there. He also had the chance to shoot down the idea since the reboot is done by the same network as his new show. "CBS was nice enough to include me in a meeting," Selleck told Parade. "They said, 'We won't do this if you really have a problem with it.' I said, 'I did my own show and I'm very proud of it. I wish you well.'"
Selleck said his time on Magnum P.I. taught him a lesson he used for Blue Bloods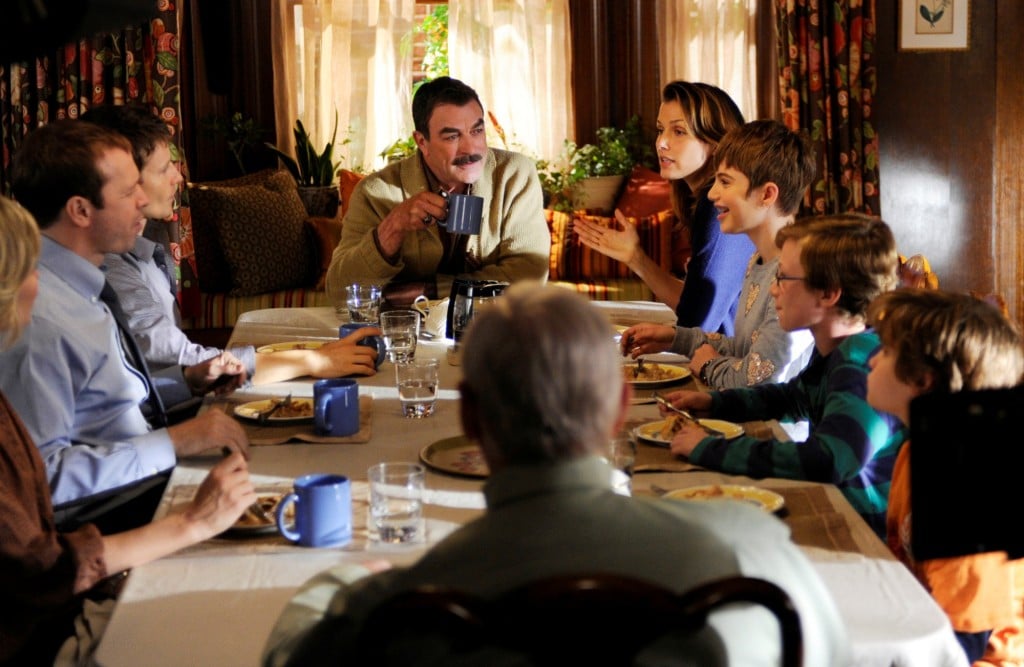 A family dinner on Blue Bloods | CBS
The actor's character in Magnum P.I. helped Selleck prepare for Blue Bloods in many ways. But Tom Selleck revealed a very specific lesson he has taken with him.
He said he learned it's more important to focus on people than procedural on cop dramas. "That was, to me, the lesson of Magnum. I was not ever tired of it," explained Selleck to TV Insider.
Selleck also admitted that when the reboot was coming to television, he wondered if his new show would get lost in the mix. Instead, CBS celebrated him being on television for 50 years now.
"CBS was nice enough to point that out," Selleck told Parade "which was very good for us, because I didn't want Blue Bloods lost in all the Magnum hype. CBS singled out when I did episode 163 of Blue Bloods, which tied me with Magnum, and made a big deal out of it."
So sadly, fans of the reboot and the original Magnum will probably never see their paths cross on television. But it is interesting that Selleck is still playing a person in law enforcement all these years later and he claims to help greenlight the new reboot.
Read more: How Much Does 'Blue Bloods' Actor Tom Selleck Make Per Episode? His Net Worth Explained
Check out The Cheat Sheet on Facebook!
Source: Read Full Article