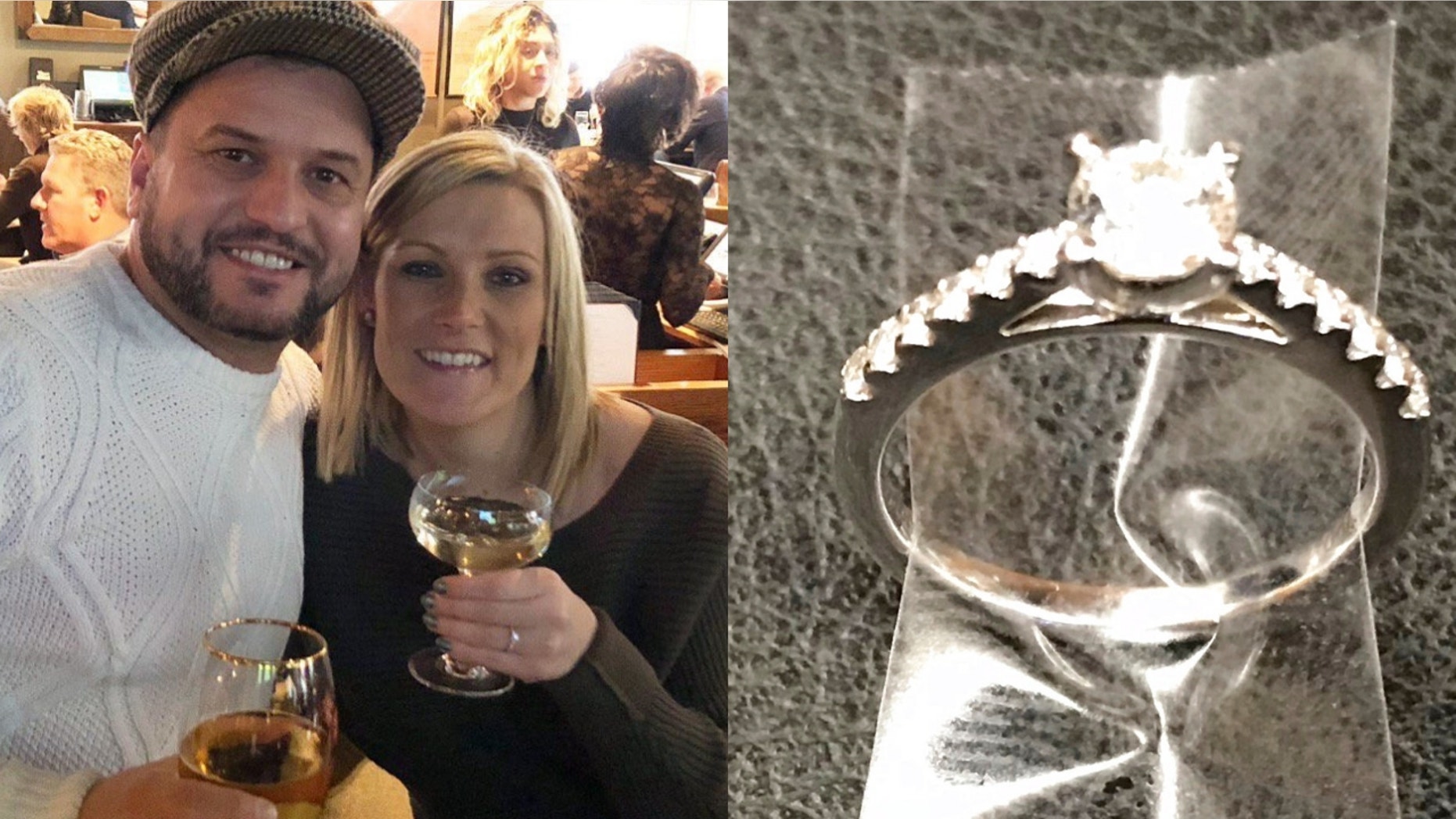 NYPD have located a couple who accidentally dropped an engagement ring down a utility grate in Times Square.
(NYPD)
It wasn't such a "grate" proposal, but there's a happy ending.
New York City police on Sunday located a couple who dropped an engagement ring down a utility grate during what was supposed to be a romantic proposal in Times Square on Friday. The couple, later identified as John and Daniella, have already returned back to their home country.
"We would like to thank everyone who shared this story! The (now) happy couple is back in their home country, but thanks to your retweets they heard we were looking for them! We're making arrangements to get them their ring back. Congratulations!" the NYPD tweeted.
Police later put out a photo of the couple with the caption: "Thank you, Twitter. Case closed! Love, John, Daniella, and the NYPD."
NYPD is expected to release more information later Sunday.
The hunt for the mystery couple began Saturday after emergency service officers located the sparkler, but didn't have the would-be bride and groom's names or contact information. The man was proposing to his then-girlfriend in Times Square just after midnight Friday when he fumbled the ring and dropped it 8 feet down a utility grate. Street surveillance video captured the couple attempting to look for the piece of jewelry — but without luck.
The couple asked police for help, but officers located the ring later when the duo had already left.
"WANTED for dropping his fiancée's ring in @TimesSquareNYC!" the tweet on Saturday read. "She said Yes – but he was so excited that he dropped the ring in a grate. Our @NYPDSpecialops officers rescued it & would like to return it to the happy couple. Help us find them? call 800-577-TIPS @NYPDTIPS @NYPDMTN."
The tweet received more than 31,000 likes and nearly 19,000 retweets. Police posted more photos of the couple on Sunday before announcing about an hour later that they finally found the duo.
The Associated Press contributed to this report.
Source: Read Full Article