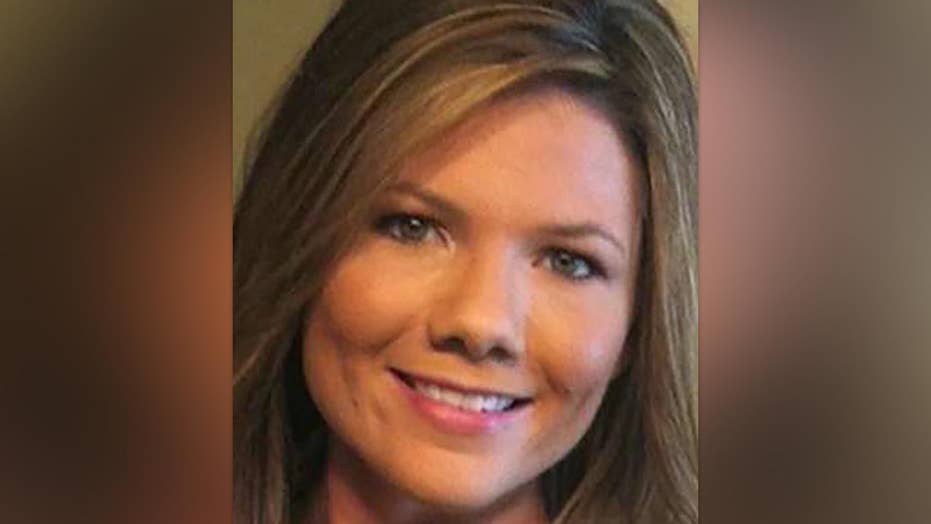 Search expands for Colorado mom missing since Thanksgiving
The search for Kelsey Berreth, 29, the Colorado mother last seen on Thanksgiving, is being treated as a missing persons case "at this time," officials said on Monday as Berreth's mother pleaded for help in locating her daughter.
"She's not the kind that runs off," Cheryl Berreth stated at a press conference Monday afternoon. "This is completely out of character," she said, while urging those with information to come forward. She also promoted the Facebook page devoted to locating her daughter.
"We're all doing our best. Our sole goal is to get Kelsey out in front of everyone. Like I said, she doesn't run off and someone knows where she's at."
Berreth was last seen Thanksgiving Day but her phone reportedly pinged more than 700 miles away in Idaho days after she vanished.
Her last sighting came at a Safeway supermarket near her home in Woodland Park, nearly 90 miles south of Denver, police said. Berreth's mother contacted Woodland Park Police three days later. Investigators conducted a welfare check and found no sign of her at her home.
The flight instructor and mother of a 1-year-old girl is 5'3" tall, 110 pounds with brown hair. She was last seen wearing a white shirt, gray sweater, blue pants and carrying a brown purse.
SEARCH EXPANDS FOR COLORADO MOM, 29, LAST SEEN ON THANKSGIVING
Officials on Monday said that Berreth's employer had received a text message from her phone on November 25 stating that she wouldn't be at work the following week.
"After she went missing, she took time off," Woodland Park Police Chief Miles De Young said. He said Berreth's fiancé and the father of her child told police that he hadn't seen her since he picked up their daughter on Thanksgiving. Berreth and her fiance do not live together. He is reportedly being cooperative in the hunt for Berreth and has custody of their child.
No suspects in connection to her disappearance have been identified.
Fox News' Madeline Fish and Faith Mangan contributed to this report.
Source: Read Full Article