Tom Cheshire, Asia correspondent
The must-have Christmas present this year, The Guardian reports, is "the squatty potty".
This is a small plastic stool which sits at the base of your loo. Sit down, prop your legs up, and thus adopt a semi-squat position. The tagline: "Poop better."
Here in China, they have known the benefit of the squat all along.
The first encounter with a proper public toilet here in Beijing can be bracing, especially some of the older ones. These are simple holes in the ground. Many are open-plan.
Fellow occupants also tend to view smoking while on the job as one of the great pleasures in life.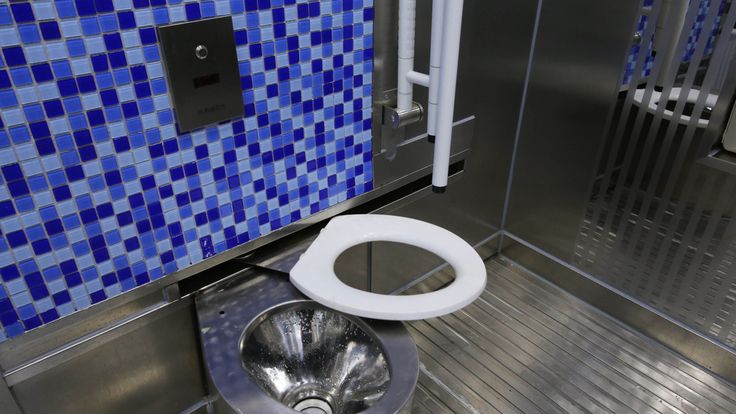 So when you assume the position and make eye contact across the room with an elderly Chinese man – cigarette in mouth, mobile phone in hand, trousers around ankles – it's natural to feel homesick for Western convenience.
But that soon passes and you'll wonder how you ever sat down for a number two.
Despite this rich scatological heritage, China's crappers are changing.
President Xi Jinping himself declared a "toilet revolution".
For a long time, China's public bathrooms have suffered from a deserved reputation. As state media has noted, too often they are merely "two bricks, one hole, breeding insects, and a fiery stink".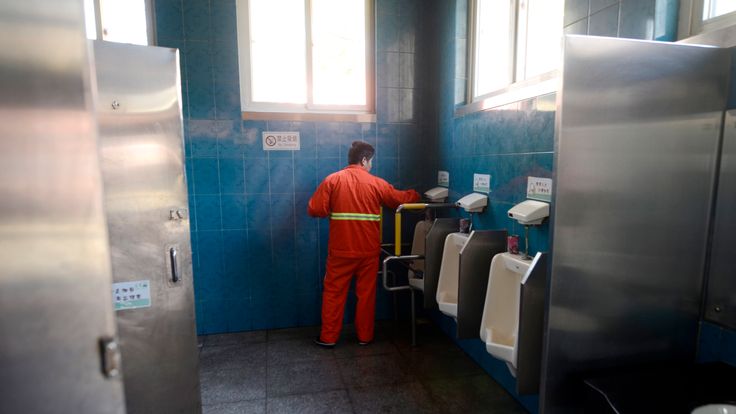 So China came up with a "three-year toilet plan", starting in 2015. It's now on its second three-year toilet plan.
More than 70,000 have been built; another 64,000 will be completed by 2020.
Some officials have been especially zealous in raising the (bog) standard, pledging vast amount of cash to extremely luxurious lavs.
One in Chongqing, in southwest China, featured mobile phone charging points, TV, wifi access and water fountains, and cost around £100,000 to build.
In Beijing and Nanjing, toilets feature facial recognition (to stop people thieving or wasting loo roll).
Local government has been told to rein in such extravagance.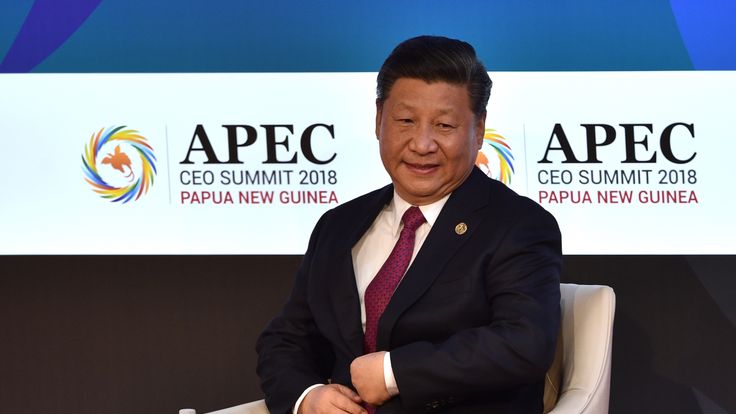 But China's revolution is about more than lazy toilet humour: it sheds light on how the Chinese Communist Party (CCP) governs, and about its concerns and priorities.
As Neil Thomas, a researcher at think tank Macro Polo, puts it: "The Toilet Revolution should not be trivialised. It is a serious policy platform that enjoys strong backing from the central government."
Or take it from Xi Jinping himself: "Toilet problems are not trivial, but something significant in the construction of urban and rural civilisation."
There are several useful lessons. First, that China remains a developing country.
Officials in Beijing often insist on this phrase, to the bemusement of foreigners who see a hyper modern, wealthy capital and the world's second biggest economy.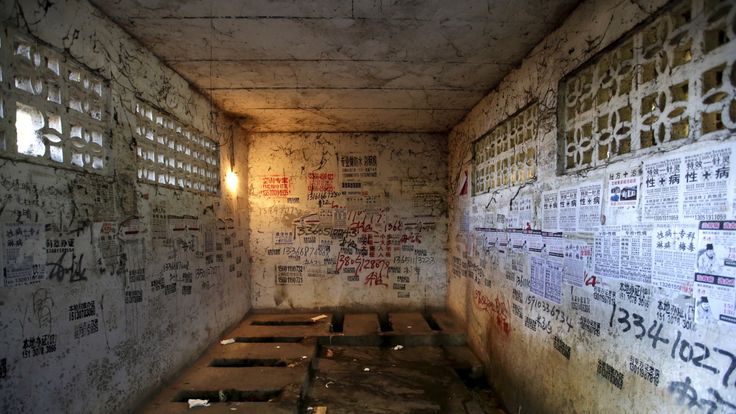 But China's GDP per capita is still about the same level as Kazakhstan. According to state media, around 30 million people still live in poverty – defined as an annual income of less than roughly £260.
Despite China's rapid economic progress, and the hundreds of millions of people already lifted out of poverty, there is still a long way to go. And most of those poor live in rural areas, where proper sanitation could improve lives the most.
By 2020, the government wants 85% of rural areas to have modern toilets. By 2030, it wants 100%.
Second, as Mr Thomas argues, the focus on toilets reveals the changing priorities of the Chinese government.
For a long time, the deal offered by the CCP to Chinese citizens was a simple one: accept the rule of the party, stay out of politics and we'll make you rich.
Increasingly, though, Chinese people are asking for more: for better healthcare, education and pensions. Getting rich is not enough.
As Mr Xi noted when he started his second five-year-term as president, the public now wants "a better life".
That's where toilets come in.
As imperious and geopolitically ambitious as China has been under President Xi, the toilet revolution is a clear sign that the CCP wants to be seen to address its citizens' welfare.
For instance, in Xian, home of the terracotta warriors, the hygiene of toilets overseen by party officials is a factor in their "political performance and promotion opportunities", according to the South China Morning Post.
Put simply, the government wants people to know it gives a crap.
A lot of the new public toilets feature Western-style cisterns, especially near tourist sites. That doesn't mean abandoning the past entirely, though. The squat bog is still supreme – it's just getting an upgrade.
Sky Views is a series of comment pieces by Sky News editors and correspondents, published every morning.
Previously on Sky Views: Beth Rigby – Is May's deal becoming the Brexiteers' best option?
Source: Read Full Article