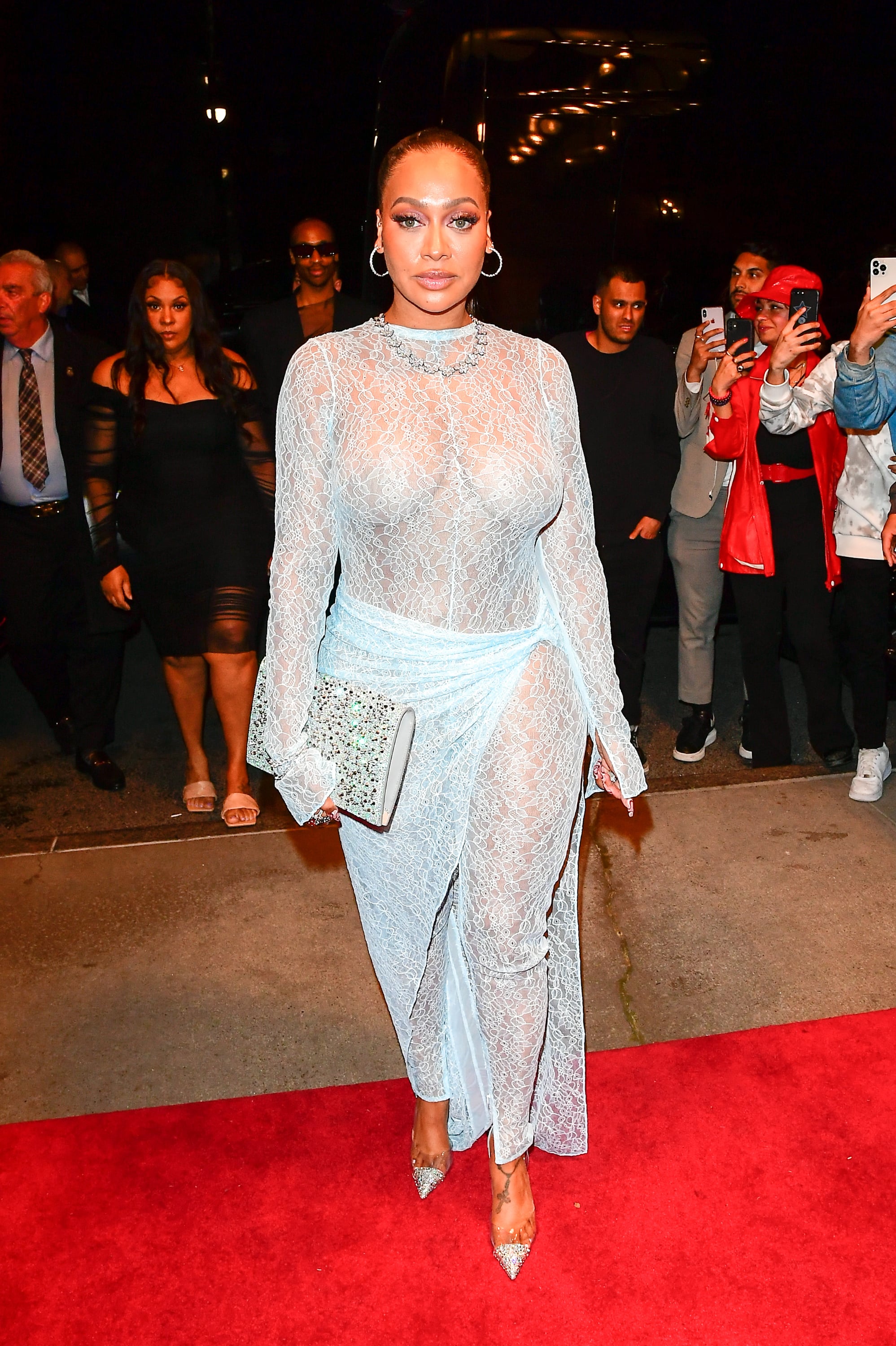 Image Source: Getty / Raymond Hall / Contributor
La La Anthony is channeling all the best feelings of summer into her latest manicure. The actor's manicurist, Chaun Legend, posted a picture of her new nails on his Instagram Story, showing off the set of deep-french tips in a colorblock design, but with a twist. Each hand featured a different color, as if she had two manicures in one.
Her left hand had the traditional sheer-pink base color that's a staple of french manicures, but then Legend went on to incorporate a gradient neon-green design at the tip of each nail. To take it up a notch, he also added elements of hand-painted white swirls — a design that's been rising in popularity recently. Anthony's right hand followed the sample formula, but instead of green, the tips featured a red-orange gradient.
Anthony's manicure was a nod to the mismatched nail-art trend we've seen all over Instagram over the last few years. The best part of a manicure like this is the complete freedom you get when coming up with nail-art designs. If you're someone who has a hard time making up your mind at the nail salon, this one's for you. Take a closer look at Anthony's nails below.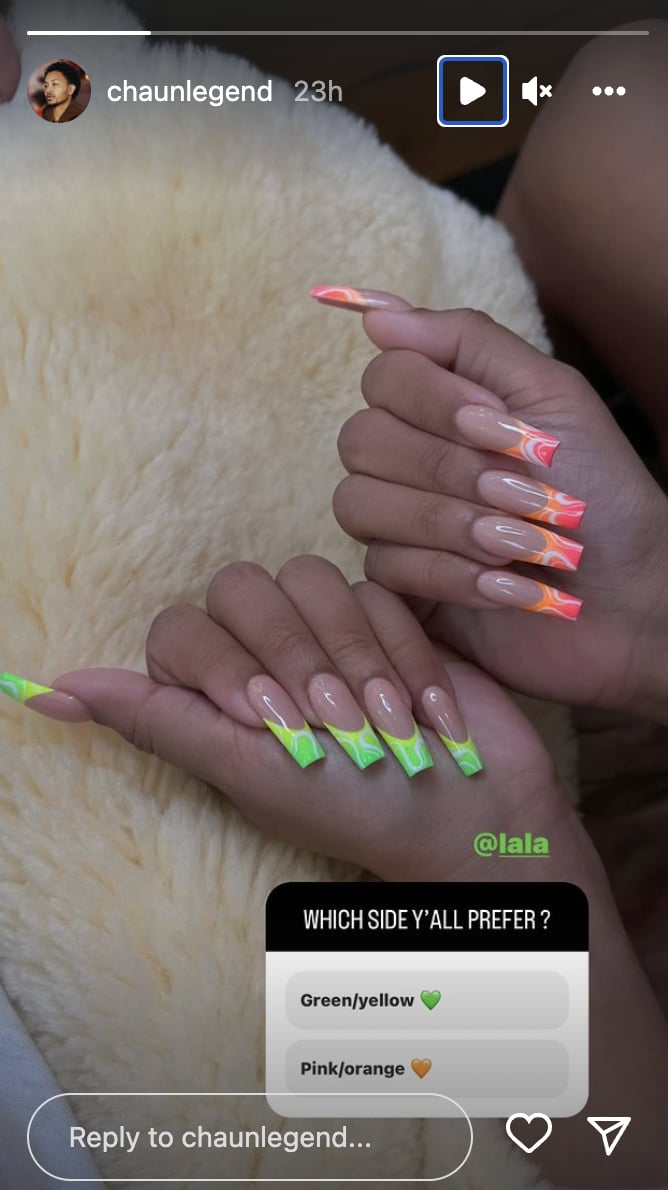 Image Source: Instagram user chaunlegend
Source: Read Full Article