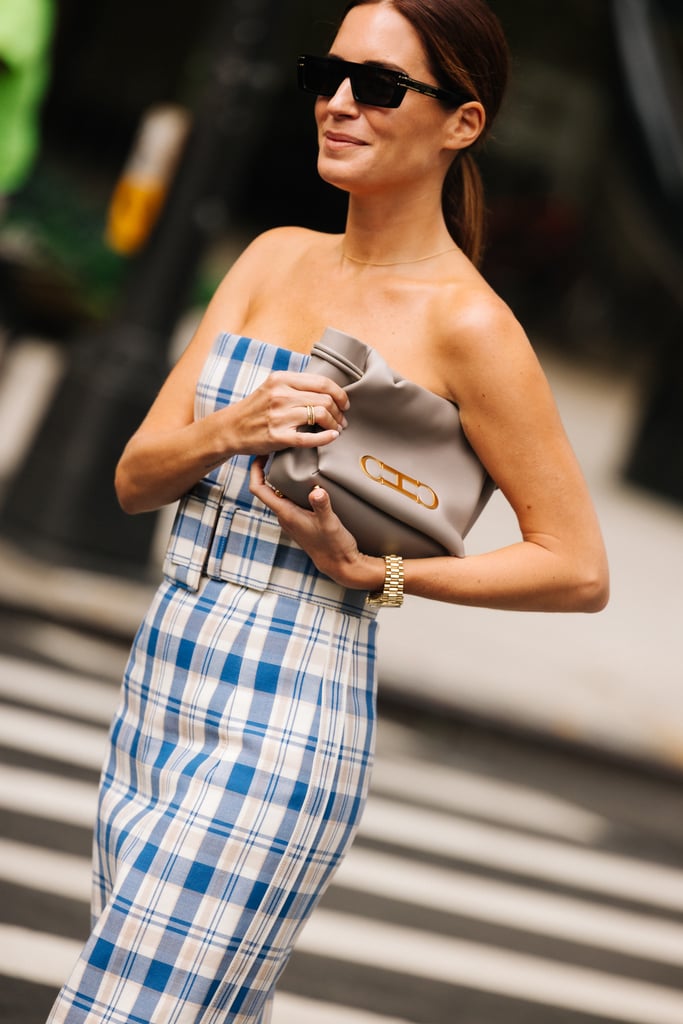 The "Invisible" French Manicure Is a Minimalist's Dream

We've seen the french manicure undergo a few makeovers since its resurgence.
The "invisible" french manicure is a modern take on the classic nail-art trend.
This new twist on the look is perfect for minimalists.
The french manicure has been a nail-art star from the very beginning. Though it took a brief hiatus from our social media feeds a few years ago, it's back and better than ever. Modern french manicures range from chrome french to shadow french designs, but if your style is more understated, the invisible french manicure trend may be your perfect match.
Allow us to explain the meaning behind the "invisible french" name. The nails start as any french manicure does, but instead of white or another color of polish lining the tip, it uses a sheer polish — either a light neutral or in some cases, glitter — to create the smile line along the edge of each finger. This creates a faint, barely-there line to map out the french design.
In the same minimalist vain as the milky french (as seen on Alexa Demie), and the baby french (as seen on Lori Harvey), the invisible french is a great option for anyone who wants to spice up their fall nails without going bold with color or intricate designs. It's classic, but with a twist.
After we saw over-the-top, maximalist designs reign supreme for years, minimalist nails are proving to be the hero of the latter half of 2022. Other understated nail looks, such as milk-bath and supermodel nails, have become the go-to choice of celebrities both on and off the red carpet. The invisible french manicure is yet another example of understated beauty choices coming out on top. Keep scrolling to see more examples of the invisible french manicure trend.
Source: Read Full Article