Mishaps and difficulties happen in every workplace. You feel a cold coming on, so you take a bunch of meds to make it through a big day. A fumble in the breakroom creates an unseemly mess for someone else to clean up. Like any good worker pushing for the American Dream, you figure a work around or a way to make it through.
Things on a porn set are no different.
We talked to several adult video actors and actresses, and asked them to share stories of their most memorable accidents on the job.
Mercedes Carrera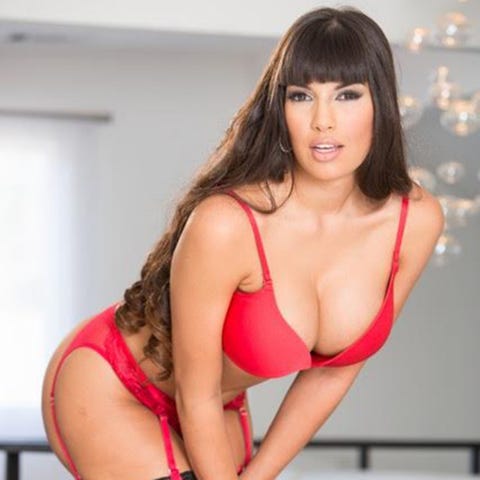 "There was a period of time in late 2014 that I had really bad luck with pop shots. Now, if you know anything about porn, you know a 'pop shot' is the money shot—aka the cum shot.
"So, for about two weeks straight it seemed that every single one of my shoots was to end in a facial. I generally love cum, but for whatever reason I was cursed to get hit square in the eye with it every single time.
"Not only that, but it seemed to rotate—one time in the right eye, then the left, then both. Cum is acidic and tends to lead to several hours of redness generally.
"I have a habit of going to get my mail after my shoots, and aside from some stinging and redness, I generally forgot about the cum in the eye after it was washed out. But the fourth or fifth time I went to get my mail, the mail guy finally asked me 'Is everything okay with your eye?'
"I realized that to the outside world, not only did I look like I had some sort of severe incurable pinkeye, but it was also migrating and I had no good explanation for it. I was so embarrassed and must have looked so guilty. I mumbled something about allergies and resolved to get better redness-cutting eye drops.
"Fortunately, my cum bad luck streak ended shortly after—but now that I'm joking about it, it will probably happen again."
Photograph courtesy of Mercedes Carrera
Casey Calvert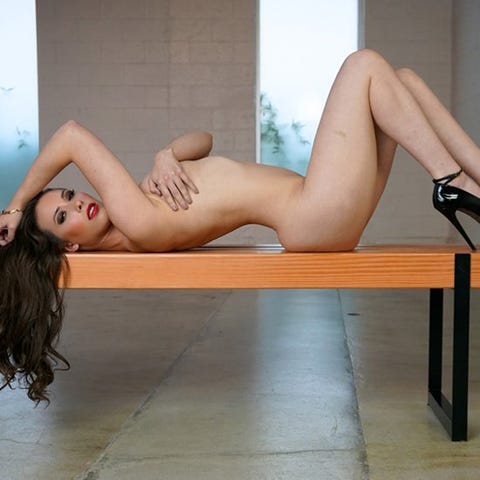 "One day, I was doing an anal scene, like I do. The guy and I are fucking on a bed, and everything is going great. It's towards the end of the scene, and we move to reverse cowgirl. I love reverse, it's one of my favorites but it's a little tricky on a bed and the angle can be kinda weird."
"So, we're fucking, shooting video, and it's a little awkward but fine. The still photographer is sitting way on the other side of the room, waiting for his turn. Totally out of the blue, the cock pops out of my ass.
"The still photographer screams. We pause. I had flung butt jelly—not poop; a slimy, clear combo of lube and mucus that it an unavoidable part of shooting anal sex—when the cock popped out, and it hit the photographer right in the eye.
"I thought it was pretty funny. He didn't."
Photograph courtesy of Casey Calvert
Tanya Tate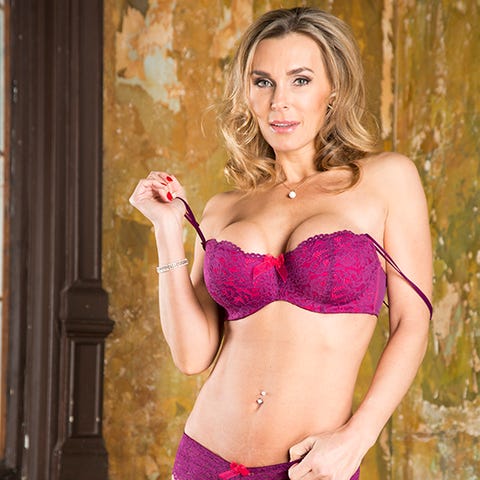 "The most gruesome, funny on-set accident happened whilst I was directing an all-girl movie. I was behind the camera watching the scene unfold. One girl was partially naked on all fours and had her backside up in the air. Another girl started licking in her rear crevice.
"She tongued a bit deeper, and suddenly the girl doing the licking stopped and screwed up her face. We paused the camera, and when asked if she was okay, she replied, 'Oh yes, yes, I am now, it was only a little bit of poop.'
"Being a trooper, she just wanted to carry on. I am not sure where the poop went, I never asked. However, I did give her my toothbrush and some mouthwash so the girls could carry on."
Photograph courtesy of Tanya Tate
Derrick Pierce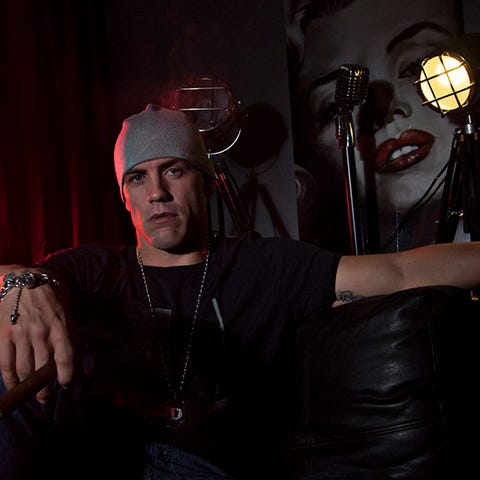 "There was the time that my female counterpart was using a sea sponge because she was on her period. We were in doggie position and after ten to twelve minutes of banging away, I had worn the skin off on the head of my penis. It looked like Rudolph the Red Nosed Penis.
"But that wasn't the worst part. After I realized the extent of my injury, I still had to bring it all to a 'head' and finish off with the pop shot. In order to do that, I had to masturbate until I got to an orgasm.
"I was almost in tears while desperately trying to end the vicious punishment that my hand was inflicting upon myself. We got the pop shot, but it put me out for a week.
"Or, there was the time that I was really sick, but it didn't hit me until I was already on set. I asked the [production assistant] for something to help out, to which he stated 'No problem,' he had some DayQuil. Except it turned out to be NYQuil.
"About half way through the scene, I was falling asleep. When we were setting up for the pop shot, the camera man had to keep waking me up because I was turning into a narcoleptic while I was jerking off."
Photograph courtesy of Derrick Pierce
Daisy Ducati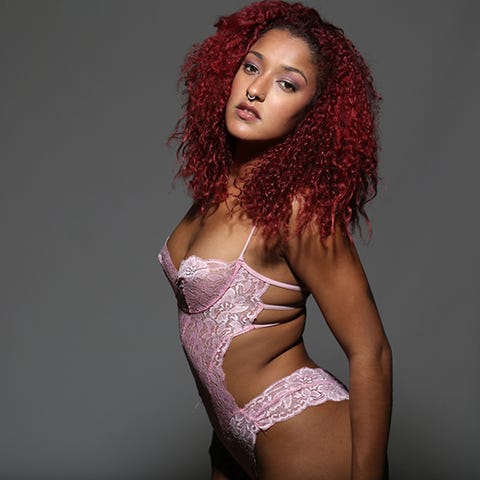 "I was scheduled to shoot with my idol, Nina Hartley, and my best friend Mona Wales. It was smooth sailing for me that day, five-plus hours of shooting, until the very last scene. Our final circus trick required us to squat side by side on a large box with our butts hanging off of the edge.
"But the very moment that I assumed the position on that box, a day's worth of clear silicone lube came gushing out of my body with a gurgle and a splash onto the floor.
"I was mortified. Afraid to look behind me and see just what I had done, all I could do was squeeze out a loud, pitiful, 'Oops!'
"As soon as my body unfroze, I scrambled to make my little accident disappear. It was that precise moment that I truly learned to appreciate the role of a porn production assistant. Before I could compose myself enough to stand, the PA on duty had already wiped, mopped, and sanitized the whole area.
Photograph courtesy of Daisy Ducati
Mindi Mink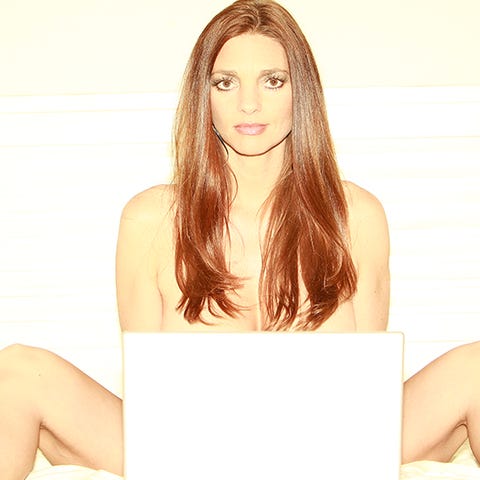 "I love filming movies, and even though I'm surrounded by cast and crew, I sometimes forget about everyone else there—it's like me and the other girl are completely alone.
"But no matter how hot and passionate things are, we aren't able to escape anatomy and science. What I'm trying to say is, sometimes queefing happens.
"When my fingers or my partner's fingers are thrusting up inside my pussy, air also creeps in there. When we change positions, the air has to release, and it can be quite loud. You can't help but quickly be reminded there's a crew watching you and microphones are picking up your every sound when someone giggles due to an especially loud queef.
Photograph courtesy of Mindi Mink
Source: Read Full Article