Demi Lovato says its "gross" looking back at their past relationships with older men, crediting boyfriend Jutes for helping her to heal from her "daddy issues" — and yes, they're talking marriage and kids!
Could a wedding be in the future for Demi Lovato? The "Confident" singer says they can actually see it with current boyfriend, Jutes (aka Jordan Lutes), and admits they've even talked about it.
That said, it's not something that's necessarily going to happen tomorrow. While visiting The Howard Stern Show on Monday, Lovato said that the couple is "taking our time with it a little bit. I think it's important not to rush that." They also confirmed the couple "definitely" wants to have kids.
Demi Lovato Explains Why She Reclaimed She/Her Pronouns
Lovato and Jutes have been in a relationship for about a year and a half, according to Lovato. Jutes, an indie artist, helped Lovato with some of the songwriting on their latest album Holy Fvck, including the tracks "City of Angels," "Happy Endings," and "Substance," per Billboard.
"He came in to write on one of my sessions and I was in the studio and was immediately attracted to him," said Lovato of when they first met. "I texted my friends on the side and was like, 'He's so hot!'"
One of the reasons this relationship feels different for Lovato is that the couple started off as friends, building what they described as "a foundation of friendship" before even thinking of taking it to the next level.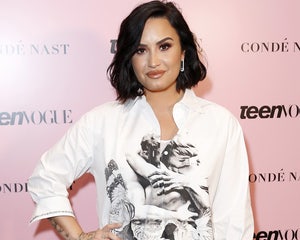 Demi Lovato Reveals Why She's Not Friends with Any of Her Exes
"There's this partnership there that is just so magnetic, and the way that we laugh together — it's just nonstop," Lovato told Stern. "I think if you can find someone that makes you feel safe, that you're so attracted to, that you laugh with constantly, that's the formula of a really great relationship."
Another thing that has helped this relationship stand out for the 31 year old is the fact that Jutes is just 32 years old. While their last major relationship was also close in age — they and Max Ehrich, who is also 32, called off their engagement in 2020 — Lovato credits Jutes with helping them overcome their "daddy issues."
"I think there's a few signs to that," the "Sorry Not Sorry" singer added. "I'm with a partner that is my age, essentially. I look back on the past and think, 'That's gross.'"
Lovato most famously dated That '70s Show alum Wilmer Valderrama off and on for six years, who is 13 years older. "I can say with confidence that my daddy issues aren't anything that are inside of me anymore," Lovato said.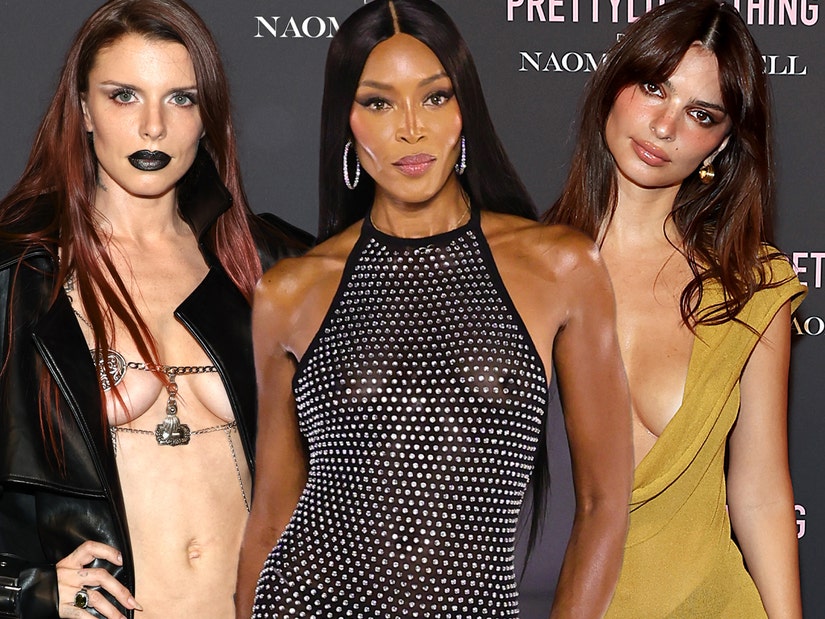 Source: Read Full Article