Add These Dates to Your GCal:
Happy birthday, Sagittarius! You may be getting ready to celebrate, but first, Scorpio season has you in a more introspective mood. You're reflecting on the past year before you call in all your desires for the year to come. The month starts off with a little surprise on November 5 when Venus in Scorpio couples up with Uranus in Taurus. A breakthrough in your subconscious could take place today. You may feel extra support and love from the universe. Expect the unexpected.
The Full Moon lunar eclipse in Taurus on November 8 can bring your focus to sacrifices or responsibilities that are weighing heavy on you. If you've been overworking or overextending yourself, this is when it will catch up with you. This eclipse may also illuminate the need to make a dramatic change in your daily life or routine.
A sweet connection between Venus in Scorpio and Neptune in Pisces lights up the sky on November 10. You may be feeling more nostalgic and reflecting on your past. Divine inspiration and insight is all around you. This is a karmic day to tap into your intuition. A polar opposite vibe arrives on the following day on November 11 when the Sun in Scorpio clashes with Saturn in Aquarius. It's time for you to advocate for yourself. Set boundaries and do your best to release any negative thinking patterns. You're in a season of change!
Two of the sweetest planets in the sky link up on November 15 when Venus in Scorpio meets with Jupiter in Pisces. You're again reminded of the synchronicities around you. You're sinking into the gratitude you have for how far you've come. Your intuition is running the show, so pay close attention to your dreams. On the same day, Venus enters your sign, marking a three-week period of magnetism and charm that's off the charts! Your manifestation powers just received a boost and you're able to attract what you desire. If you're single, it's time to mingle. If you're coupled up, it's time to refocus on yourself. If you've let a relationship get in the way of some personal goals (we all have–don't beat yourself up!), it's time to bring the attention back to yourself. This is also a major glamour magick moment–dress to impress! If you've been wanting a makeover, now's the time.
Mercury enters Sagittarius on November 17, and you're reflecting on your personal psychology, your identity, and the goals you have for the future. Use this boost of mental energy to sort out your goals for the year to come. Mercury and Venus, both in your sign, meet at the same exact spot in the sky on November 21. When the planet of communication meets with the planet of blessings, good news arrives! You may learn some exciting and motivating information about a personal ambition, or perhaps you're asked on a date!
Cosmo Merch: Sagittarius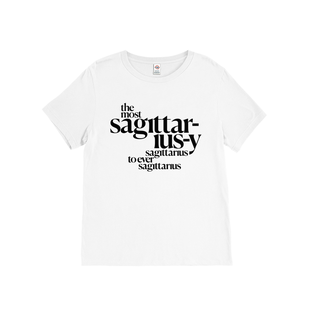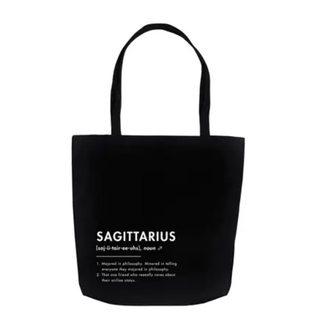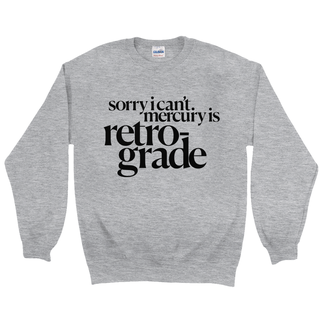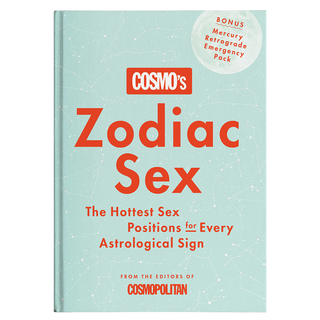 The following day, the Sun enters Sagittarius. That's right, Sagittarius season 2022 is finally here! Right now, you are the star of the show. People can't seem to get enough of you! You're feeling full of confidence and able to conquer any challenge or undertaking. Keep shining! For the next month, it's all about you.
A New Moon in Sagittarius on November 23 has you feeling rejuvenated. It may be an internal or external shift, but one thing's for sure, you're ready to debut a new you! This could also signal a new chapter unfolding in your relationships—one where your focus returns to your own needs. Jupiter stations direct in Pisces on the same day and you finally resolve issues you've been dealing with related to family or your living situation. You're feeling hopeful and excited about what the future may bring.
A little relationship drama lights up the skies on November 29 when Mercury in Sagittarius throws down with Mars Retrograde in Gemini. Your words and someone else's actions can lead to tension. In love, you're not seeing eye to eye with your partner, and any issues that have been simmering beneath the surface are coming up to be addressed.
The following day on November 30, Venus in Sagittarius joins the party and activates Mars Retrograde. Yesterday's tension can lead to some satisfying makeup sex, but first, a compromise must be reached. If you're at an impasse, you may decide to move in different directions. Don't sacrifice your needs to prioritize someone else's desires.
Source: Read Full Article