Jennifer Love Hewitt welcomed a special guest star onto the latest episode of 9-1-1 on Monday night – her little girl Autumn!
The nine-year-old made an appearance on the FOX drama, playing her mom's on-screen daughter, Genevieve, who only exists in Buck's coma dream world. Catch a glimpse of her in the clip below…
WATCH: Jennifer Love Hewitt's daughter makes very rare appearance in 9-1-1
It wasn't just Jennifer's daughter who joined her for the special episode, however. Her real-life husband Brian Hallisay also appeared, returning to the show as Doug Kendall.
The latest episode is set in an alternate reality in Buck's mind which sees the firefighter, who is in an induced coma, dream of a world where he never became a firefighter – and one where Maddie is still married to Doug.
In reality, Doug was Maddie's abusive ex-husband who tried to kill her back in season two before she stabbed him to death. In the real world, Maddie is married to Chim Han and the pair share a daughter named Jee.
MORE: Exclusive: 9-1-1 boss praises Ryan Guzman, says Buck's 'death' was plan all along
Exclusive: 9-1-1 star Oliver Stark answers fan questions on TikTok, reality shows and photography
Fans of the show were surprised to see Autumn make a very special cameo in the episode and took to Twitter to share their reactions.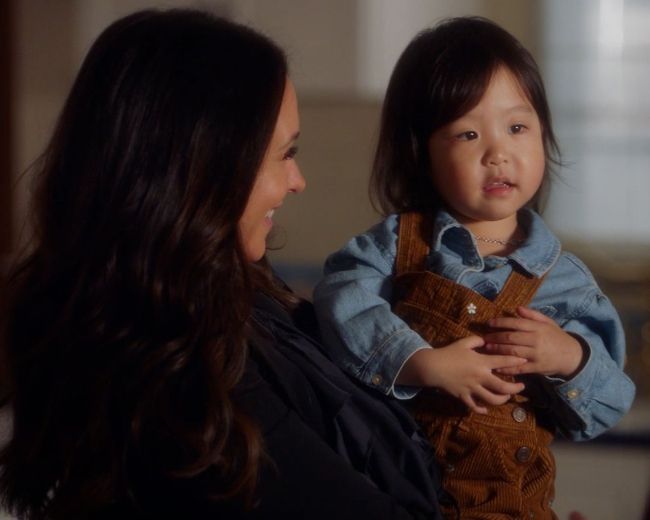 Outside of Buck's coma, Maddie has a little girl named Jee
One person wrote: "I know y'all are freaking out about Doug but I'm over here like… Is that Autumn??? Jennifer Love Hewitt's daughter?" while another added: "The little brunette girl we saw at the dinner table playing Maddie & Dougs' daughter, is actually Love's 9 yo daughter. Her first steps in Hollywood just like her mama Jennifer Love Hewitt. This is iconic."
Jennifer and Brian, who tied the knot back in 2013, are doting parents to three children in total. As well as Autumn, they share two sons: one-year-old Aiden, and Atticus, seven.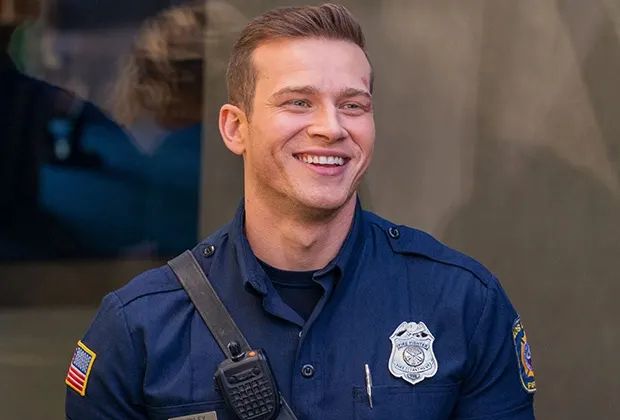 Monday's episode revolved around Buck's coma dream
Speaking about working alongside her husband back in 2019, Jennifer told Entertainment Tonight Canada: "It was just lovely to go to work together.
She later continued, "We both had never been able to play characters like this in our careers, these characters with dark, twisted things to them. And, so, that's been really fun for us."
Source: Read Full Article