With Onward now playing in select theaters and Soul on the way, some Disney and Pixar fans took to social media, sharing which of the animated films are their favorites. From Toy Story to Ratatouille, here are a few of the best Pixar movies, according to critic reviews and fans on Twitter.
'Coco'
There's nothing more important than family. When one boy disobeys his family to pursue his love of music, he ends up in a pretty unexpected place. Disney and Pixar's animated movie, Coco, premiered during 2017, featuring the voice acting of Benjamin Bratt, Anthony Gonzalez, and Gael García Bernal.
Coco went on to win the Academy Award for Best Animated Feature, joining other Pixar movies like Toy Story 4, Brave, and Toy Story 3. It became one of Pixar's most highly rated aminated films among fans and critics alike, with a 94% audience score on Rotton Tomatoes. 
"Just saw Coco. From the music, to the storyline, to the Macintosh appearance, to multiple hits with chanclas, it was great—best Pixar movie in years," one Twitter user said.
'Ratatouille'
Disney and Pixar's Ratatouille told the story of one rat, named Remy, who dreams of being a chef. That dream becomes a reality when he teams up with bus-boy-turned-human-puppet, Alfredo Linguini.
"Okay so it's 2020 and I just watched Ratatouille (2007) for the first time — that was absolutely brilliant. The best Pixar movie I have ever seen. Even if the visuals have a hard time holding up, literally everything else about the film makes up for it," one Twitter user said.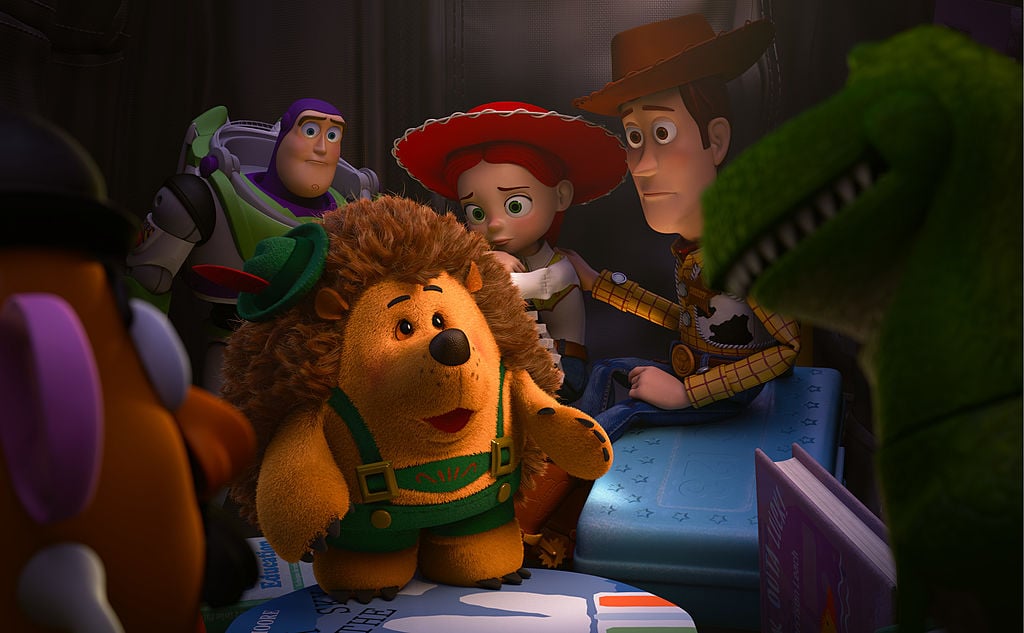 'Toy Story'
Starring Tim Allen and Tom Hanks, Toy Story shows viewers what happens to toys once their owners aren't around. The story surrounds two toys, Woody and Buzz, as they learn about friendship and the importance of being there for their kid, Andy.
The cast went on to create multiple sequels attached to the Toy Story franchise. Most recently, Pixar released Toy Story 4, which went on to earn Academy Award nominations in the Best Animated Feature and Music (Original Song) categories. 
Pixar premieres 'Soul' during 2020
One Pixar movie set for its theatrical debut is Soul, an animated feature about one musician who finds himself in a sticky situation after falling down a pothole. With the trailer available for viewing, some fans claim this has the potential to be Pixar's best movie to date. 
"This left a MUCH better impression than the first trailer," one Twitter user said. "This film looks like it has so much put into it from the designs to the 2D integration, it's spectacular. I'm very excited to see Pete Doctor's newest work in theaters! Looks like the best Pixar movie since Coco, at least."
"Pixar is at its best when turning complex, abstract ideas into concrete storytelling. I cannot wait for this movie to hit me deep in my #Soul," another Twitter user wrote.
Of course, some fan-favorite movies are Pixar's original animated movies, including Up, The Incredibles, Monsters Inc., Cars, and Finding Nemo. Pixar's Soul premieres on June 19, 2020.
Source: Read Full Article