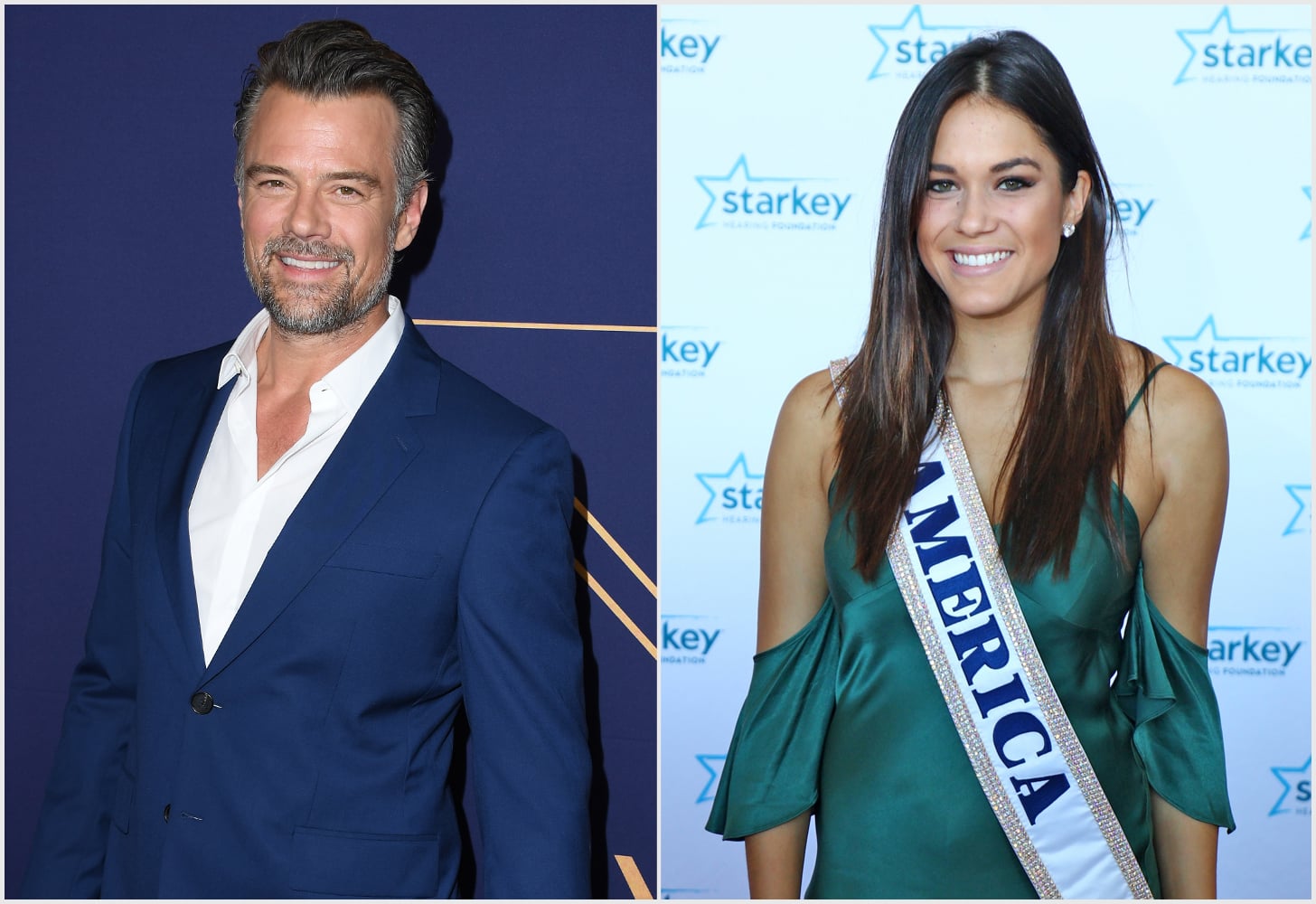 Josh Duhamel and Audra Mari are reportedly a married couple! On Sept. 10, the pair tied the knot in a ceremony in Fargo, North Dakota, according to People. TMZ, the first to break the news, also reported that eyewitnesses claim the actor and Miss World America 2016 model's nuptials took place on the rooftop of the Jasper Hotel and they later stopped at a local tavern for food and drinks.
Duhamel and Mari began dating sometime in 2019, after the former's split from his ex Fergie. The "Glamorous" singer filed for divorce from Duhamel in May of that year after the former couple previously announced in 2017 that they were separating after eight years of marriage. Duhamel shares his son Axl with Fergie and has been coparenting with her since their breakup.
Mari and Duhamel announced their engagement back in January and shared the big news on Instagram. "It's on!! She found a message in a bottle that washed ashore and said YES!! @audramari," Duhamel wrote in a caption. In her own post, Mari captioned a photo of her and Duhamel holding up a handwritten note — which reads "Audra Diane Mari Will You Marry Me?" — and wrote, "My heart is so happy.. I love you @joshduhamel."
Shortly after the couple's engagement, a source told People that Mari said she would "love to have kids with Josh," adding that she's "very sweet, caring, and close with her family" and was "getting to know" Duhamel's son.
Source: Read Full Article