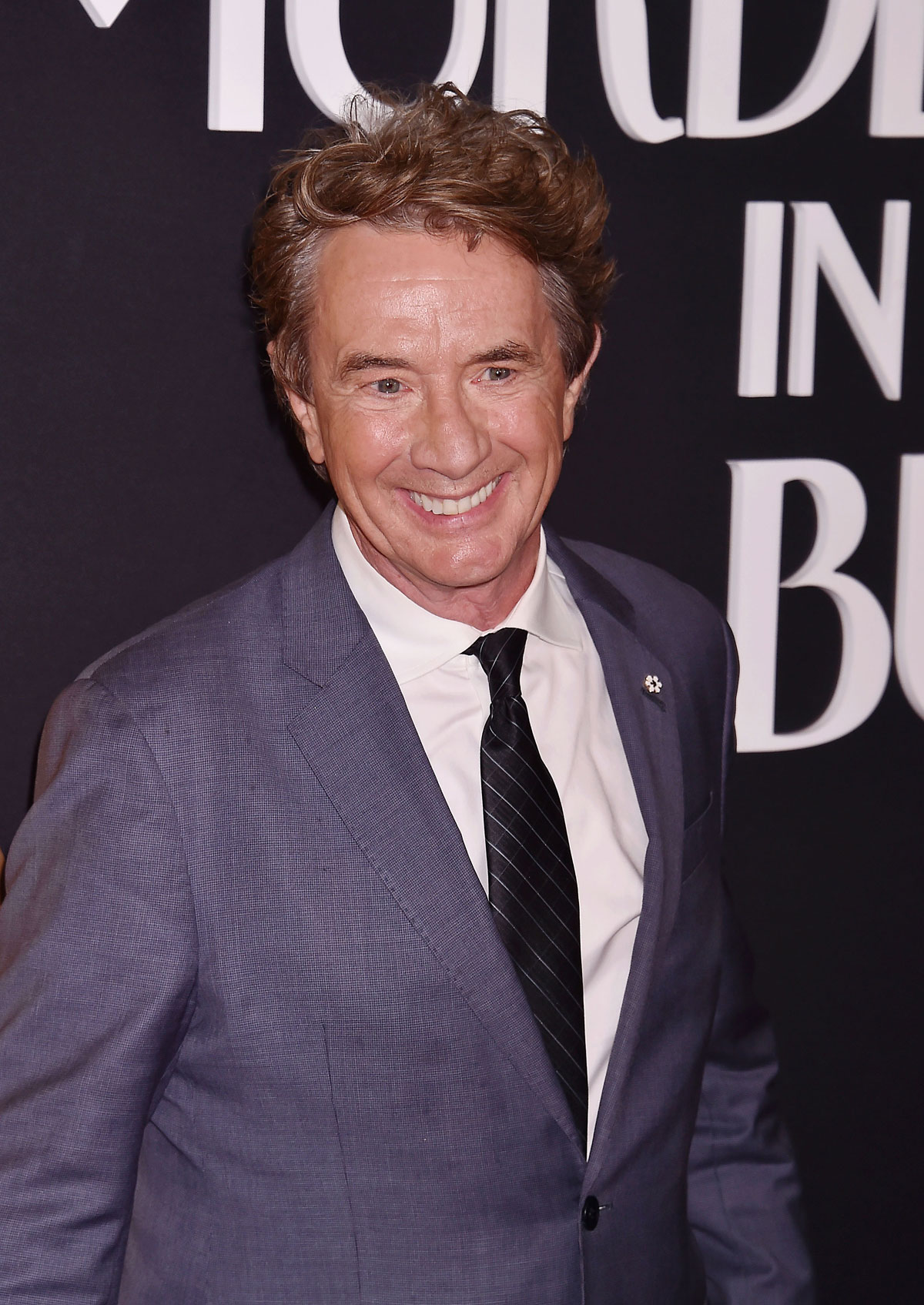 Last Friday Slate published an op-ed titled "Why We Keep Putting Up With Martin Short." As the title suggests, the author's flagrant distaste for Martin and his decades-spanning body of work is apparent throughout the entire piece. His phrasing of "Why We Keep…" turns out to have been a bit presumptuous, though, as all weekend friends and fans of Martin took to social media to defend the comic's talent. Entertainment Weekly rounded up the messages of support:
Hollywood stars are rallying around Martin Short after a scathing critique called the decorated actor and comedian "desperately unfunny."

A Slate op-ed titled "Why We Keep Putting Up With Martin Short" made the rounds on Friday, arguing that Short's "over-the-top characters" — from Father of the Bride's Franck Eggelhoffer to Only Murders in the Building's Oliver Putnam — are "unbelievably annoying." Writer Dan Kois reflected on Short's five decades in the industry, describing his so-called "schtick" as "exhausting, sweaty, and desperately unfunny."

Representatives for Short did not immediately respond to EW's request for comment.

Since the piece was published, many of his fans fave taken issue with its depiction and assessment of Short, including his Hollywood peers. His fellow Saturday Night Live alum Ben Stiller was quick to jump to his defense, writing on social media, "Martin Short is a comedic genius. End o story."

Star Wars star Mark Hamill joined in, posting pictures of Short's past roles with the caption, "Hard to believe people are actually debating whether or not Martin Short is funny. Newsflash: He is HILARIOUS."

John Cusack pointed to one of Short's sketches from his stint on Second City Television, writing, "Mr. Rodgers [sic] boxing match is my fav."

Before his success as a movie star, Short made a name for himself in two hit comedy series, SCTV and SNL. The skit in question features Short as PBS star Fred Rogers, duking it out with famed chef Julia Child in comedic fisticuffs.

Succession actress J. Smith-Cameron also weighed in on the clips of Short's work embedded throughout the op-ed, which she found "so entertaining that the article is a valentine in spite of itself."

While the piece takes issue with Short's comedic stylings, describing him as having an "eager-to-please flamboyance" and claiming he "would do anything, anything, for a laugh," it also spends time dissecting his career. In a follow-up post, Smith-Cameron added, "I came away with more appreciation of Martin Short than ever."

Meanwhile, actor and TV host Jerry O'Connell commended Short for his kindness, explaining, "When I was a kid, I walked up to Martin Short and told him I loved Three Amigos. He could not have been kinder to this annoying kid. I think about that exchange a lot."
[From Entertainment Weekly]
Having read through the full screed on Slate myself, I can say that J. Smith-Cameron really nailed the criticism (of the writer, not of Martin) when she said the piece functioned as "a valentine in spite of itself." I actually learned more about Martin Short after reading it! And like Smith-Cameron (who is a current Emmy nominee along with Martin, whenever the awards take place), I also enjoyed the clips that were helpfully embedded. I'm even cynical enough that I low-key wonder if Martin's people are behind the article as part of a surreptitious, strike-rules kosher Emmy campaign. It's unlikely, but not unthinkable!
This whole episode reminds me of that New Yorker article on Jeremy Strong a couple years ago. In both instances the actors were derided, essentially for being extra, each in his own way, and both were vociferously defended by friends and colleagues. I think getting public support was probably a bigger deal to Jeremy than it is to Martin now, by virtue of the different places each one is at in his career. I mean, Martin Short has a five decade career, not to mention he's experienced actual crises in his life. I don't think he's sweating this little op-ed. In fact, I'd bet he's being just as gracious as he was to Kathie Lee Gifford, that time when she asked how his marriage was — when his wife had been deceased for nearly two years.
But to writers out there looking to do the next actor hit piece, can it please be Jared Leto?
Embed from Getty Images
Embed from Getty Images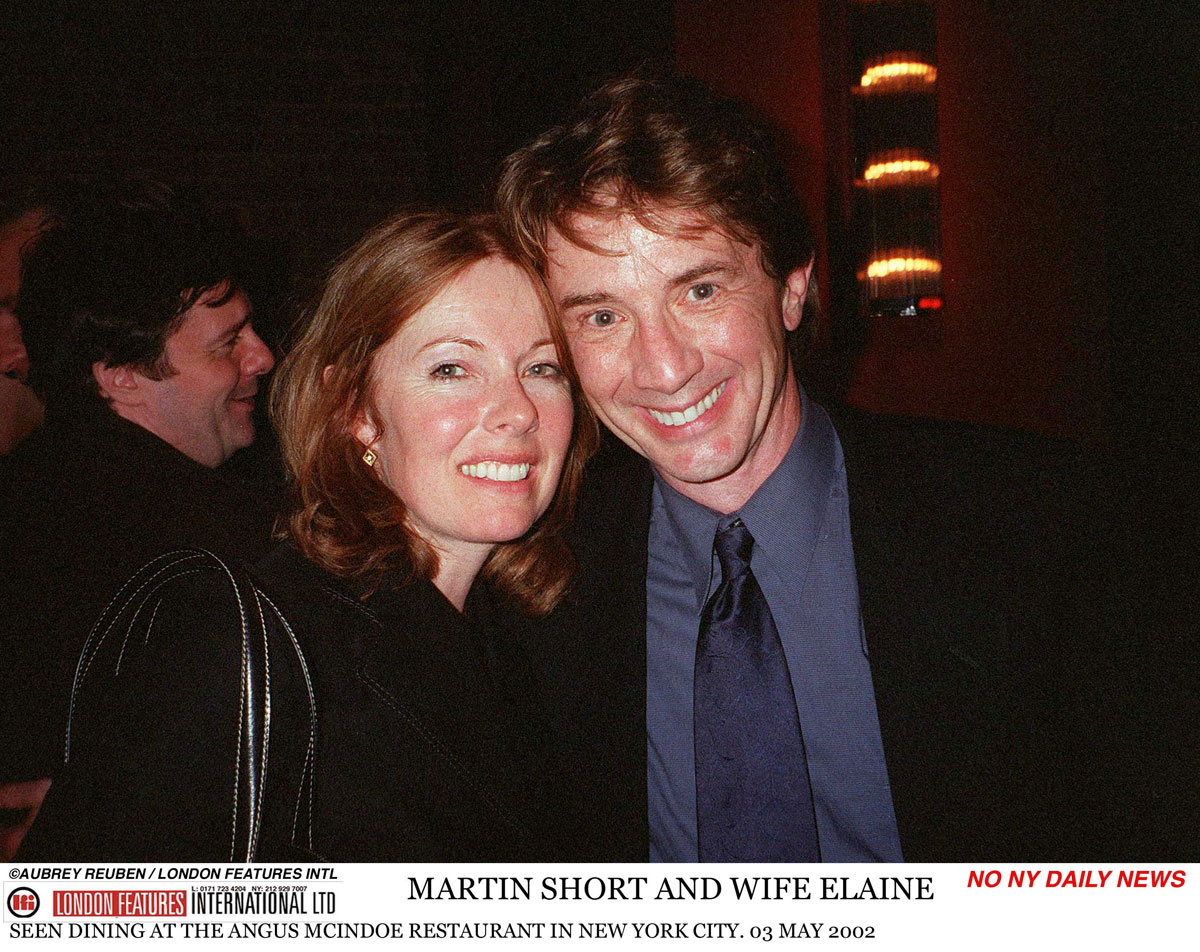 Photos credit: STARSTOCK/Photoshot / Avalon and Getty
Source: Read Full Article