"I had people tell me they had my 18th birthday on their calendar."
It's no secret that growing up in the spotlight can end up having an incredibly negative impact on young stars. For girls in particular comes the risk of being portrayed well beyond their years, with fans and the media openly sexualizing them — despite the fact that they're still teenagers. From headlines about their appearance to speculation about their dating life, vulnerable young actresses are often put in inappropriate and uncomfortable situations.
Actresses like Brooke Shields and Christina Applegate have been open about their experiences, and while times have changed since they rose to fame, young women are still being treated the same. Millie Bobby Brown says the inappropriate comments and sexualization she's faced has led to "pain and insecurity." And while it may be difficult for these stars to speak out, it's the only way things will change.
Find out what these celebrities had to say about growing up in Hollywood…
1. Britney Spears
Back when Britney Spears was just 16-years-old, she was often subject to questions about her virginity, her body and her love life. When she appeared on the cover of Rolling Stone in 1999, she was posed in a provocative way in her childhood bedroom. At the time, Britney says she was unaware that the photographer was trying to sexualize her and admits feeling "tricked" by the whole thing.
"I didn't really know what the hell I was doing. And, to be totally honest with you, at the time I was 16, so I really didn't. I was back in my bedroom, and I had my little sweater on and he was like, 'Undo your sweater a little bit more.' The whole thing was about me being into dolls, and in my naïve mind I was like, 'Here are my dolls!' and now I look back and I'm like, 'Oh my gosh, what the hell?'" she told GQ in 2003.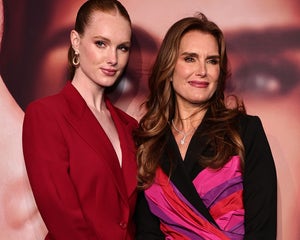 Why Brooke Shields 'Fought' Against Daughter Grier Pursuing Modeling
2. Brooke Shields
Brooke Shields was not even a teenager when she was put into inappropriate situations on the sets of movies and modeling gigs. At age 10, she posed in the nude and at age 11, she portrayed a child prostitute in Pretty Baby, where she had to kiss a grown man on screen. Despite being incredibly uncomfortable, Brooke was ignored. Looking back, she says she still has trouble processing it all because she was made to feel that everything was her fault.
"I don't know how to interpret my experiences because I was made to feel culpable. And at the same time, you victim-shame yourself. But we were so young and it was so 'appropriate.' I couldn't feel sorry [for myself]. I didn't even know what it was. I didn't know," Brooke said on The Drew Barrymore Show.
3. Danielle Fishel
Danielle Fishel grew up in the spotlight as one of the stars of Boy Meets World and because of that, the actress says she became "an object of desire" at a very young age. In fact, she recalls even having a "creepy" conversation with a show executive while on set. Despite being just 16-years-old at the time, the executive told her that he had hung a calendar photo of her on the wall in his bedroom.
"I had people tell me they had my 18th birthday on their calendar. I had a male executive — I did a calendar [shoot] at 16 — and he specifically told me he had a certain calendar month in his bedroom," Danielle said on the podcast.
Back then, she says she was initially shocked by his comment but reasoned that it was "validation" that she was mature and an adult. Now, in hindsight, Danielle says she's realized that it was "absolutely wrong."
4. Natalie Portman
Like Danielle, Natalie Portman says she was well-aware that people were counting down to her 18th birthday. Beginning at age 13, she understood she was being sexualized by the media — which affected her deeply and pushed her to be very cautious of how she portrayed herself going forward.
"A countdown was started on my local radio show to my 18th birthday — euphemistically, the date that I would be legal to sleep with. Movie reviewers talked about my budding breasts in reviews. I understood very quickly, even as a 13-year-old, that if I were to express myself sexually, I would feel unsafe and that men would feel entitled to discuss and objectify my body to my great discomfort," Natalie said during a Women's March in 2019.
She continued, "I felt the need to cover my body and to inhibit my expression and my work in order to send my own message to the world that I'm someone worthy of safety and respect. The response to my expression, from small comments about my body to more deliberate statements, served to control my behavior through an environment of sexual terrorism."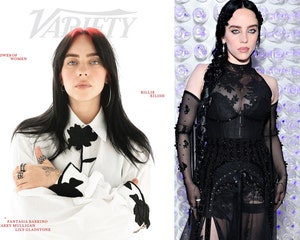 Billie Eilish on Being Sexualized and the 'War' She's Faced As a Young Woman in the Public Eye
5. Christina Applegate
Christina Applegate was just 16-years-old when she landed a role on Married… with Children. She says she went from being a "hippie child" to suddenly being objectified by people who watched the show. Reflecting on how she was portrayed on screen and how she was sexualized, Christina says it was "gross."
"Looking back on it in hindsight, it's pretty gross. Yeah, that part of it kind of sucked. Men had posters of this little 17-year-old, with me holding pearls. Like, who let me do that? I didn't even know what the connotation was," she told Vanity Fair.
6. Scarlett Johansson
Scarlett Johansson began her acting career at age 9, and through her years as a young actress, she often played characters that were significantly older than her actual age. In fact, she was only 17 when she starred in Lost In Translation. Looking back, Scarlett feels as though she was "hypersexualized" early in her career, even though sex was "never a huge part of my actual personality."
"Because I think everybody thought I was older and I'd been [acting] for a long time, and then I got kind of pigeonholed into this weird hypersexualized thing. It was like, that's the kind of career you have. These are the roles you've played and I was like, 'This is it I guess,'" Scarlett said on the Armchair Expert podcast.
7. Millie Bobby Brown
Millie Bobby Brown says she has been sexualized by fans and the media since the early days of her career. On her 16th birthday, she opened up about what she had already experienced as a young girl in Hollywood, sharing on Instagram that she was frustrated by "inappropriate comments, sexualization, and unnecessary insults that ultimately have resulted in pain and insecurity."
Then, when she turned 18, she reflected on how she'd already seen a "difference between the way people act and the way the press and social media have reacted to me coming of age."
"It's gross, and it's true. I think it's just a very good representation of what's going on in the world and how young girls are sexualized. And so I have been dealing with that, but also have been dealing with that for forever," she said on The Guilty Feminist podcast.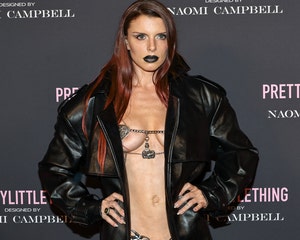 Julia Fox Rejects 'Sexual Object' Label While Posing Topless in New Photoshoot
8. Emily Ratajkowski
Emily Ratajkowski admits that she's been conscious about how other people react to her appearance her entire life. In her book, My Body, Emily reflected on how her mother instilled the importance of beauty from a very young age — which skewed her perception of herself for a very long time. Looking back, Emily says that knowing that older people were sexualizing her without really understanding why was incredibly uncomfortable.
"I've always been full-figured in a not-boyish way. So I remember them measuring my hips and being like, 'What? I've never even thought about this part of my body before.' …I developed very young, so I was more conscious of sexuality and being a pretty girl-woman. Having men look at you and really having no idea what sex is a very strange experience," Emily told the LA Times.
9. Elle Fanning
Elle Fanning was just 16-years-old when she was told that she didn't get a role in a movie because she was "unf—able." Despite being a teenager and auditioning for a family friendly movie, people in the casting process were clearly looking at her in an inappropriate way.
"I was trying out for a movie. I didn't get it. I don't even think they ever made it, but it was a father-daughter road trip comedy. I didn't hear from my agents because they wouldn't tell me things like this — that filtration system is really important because there's probably a lot more damaging comments that they filtered — but this one got to me," she said during The Hollywood Reporter's Comedy Actress roundtable.
She continued, "I was 16 years old, and a person said, 'Oh, she didn't get the father-daughter road trip comedy because she's unf—able.' It's so disgusting. And I can laugh at it now, like, 'What a disgusting pig!'"
10. Bella Thorne
Bella Thorne has recalled many instances when she felt sexualized as a child, but one moment in particular almost got her fired. When she was just 14, she was on the beach with her Disney Channel co-star Zendaya and she posed for a photo in a bikini. The picture went viral, with many deeming the two-piece too revealing for a young teenager.
"I almost got fired off the Disney Channel 'cause I was 14, and I wore a two-piece on the beach. This stylist that I was hanging out with put this chain on me. It's like a body chain? I don't know! I don't care. There was a fan — they got a photo of me on the beach, I almost got fired. It was all over the media — it was literally viral in that time. And it was 'How dare this little girl do this. This is so disgusting,'" Bella said on the High Low with EmRata podcast.
She went on to say that the network was under pressure to fire her, even though she had done nothing wrong, and noted that she was still expected to look "hot" on the red carpet — pointing out a major double standard.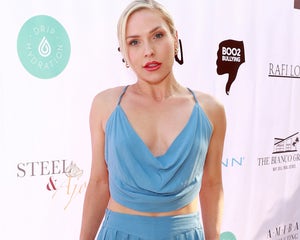 Sharna Burgess Says Two DWTS Partners Made Her Feel 'Very, Very Uncomfortable'
11. Chloë Grace Moretz
Chloë Grace Moretz says she was just a teenager when she was expected to start looking sexier in her movie projects. She says when she was 16, she was asked by a studio to wear a push-up bra with extra bra inserts — which ended up making her feel insecure and changed the way she thought about her body.
"You're telling me that a group of people looked at a 16-year-old girl in the screen tests and they said her breasts didn't look big enough and they ordered wardrobe to bring me two chicken cutlets and a push-up bra at 16. I was like, 'No,' and I immediately was like, 'If you want them to come into my trailer and tell me to put on that, okay, then I'll walk. But I'm not wearing that and how dare you,'" she shared with The Inclusive.
12. Mara Wilson
Mara Wilson was a little girl when she starred in Mrs. Doubtfire and Matilda, but that didn't stop people from inappropriately sexualizing her. Despite her parents trying their best to protect her, she says she was only 12 when she began to see commentary about her body online, and even discovered advertisements for fake nude photos of herself.
"One day, age 12, I made the mistake of looking myself up on the internet. A website called Mr Cranky wrote that I was popping up in every movie these days because I would soon be entering 'the awkward years, when she'll be old enough to have breasts, but not old enough to show them legally.' I folded my arms over my chest just reading that, and even as an adult it makes me shudder. Who did they think they were, talking about a preteen girl's breasts?" Mara wrote in a piece for The Guardian.
13. Billie Eilish
Billie Eilish was just 15-years-old when her hit, "Ocean Eyes" went viral online. While her voice is what stood out, Eilish began making headlines for her fashion choices, often wearing baggy clothing that masked the figure she had underneath. While Eilish did not present herself in a sexual way, the now 21-year-old singer says she was still sexualized, recalling the media frenzy that ensued when she first dared to wear a tank top in public at age 16.
"You wear something that's at all revealing, and everyone's like, 'Oh, but you didn't want people to sexualize you?… 'You can suck my a–! I'm literally a being that is sexual sometimes. F–k you!'" Eilish said in an interview Variety.
"Nobody ever says a thing about men's bodies," she stressed. "If you're muscular, cool. If you're not, cool. If you're rail thin, cool. If you have a dad bod, cool. If you're pudgy, love it! Everybody's happy with it. You know why? Because girls are nice. They don't give a f–k because we see people for who they are!"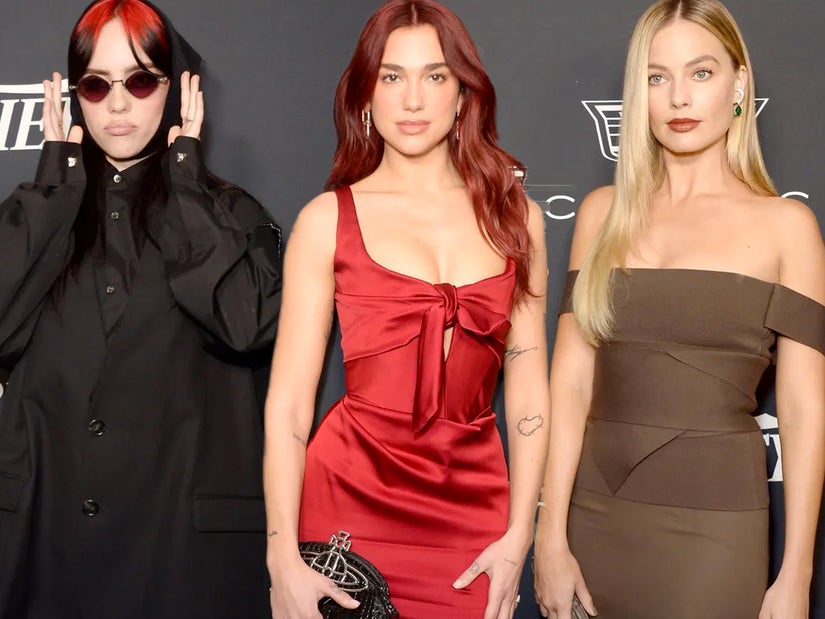 Source: Read Full Article