"I cringe and laugh equally at it," says the MCU star
Chris Hemsworth might be one of the Marvel's biggest stars, but he's still facing criticism from some unlikely critics — his kids' friends!
In an interview with British GQ, the actor opened up about the response to his most recent flick in the Marvel Cinematic Universe, "Thor: Love and Thunder", specifically from the friends of his three children, who were even in the movie. Most notably, his daughter India Rose starred as the daughter of the main villain, Gorr.
"It's a bunch of eight-year-olds critiquing my film. 'We thought this one had too much humor, the action was cool but the VFX weren't as good,'" said Hemsworth. "I cringe and laugh equally at it."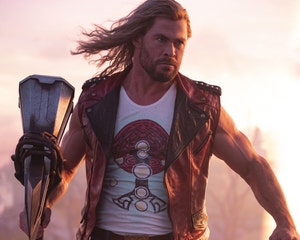 Why Chris Hemsworth's Wife, Elsa Pataky, Wasn't a Fan of His 'Thor: Love and Thunder' Muscles
Hemsworth credits the negativity surrounding the film to leaning more into the comedy elements that had effectively punctuated the previous installment. While the film did well at the box office, earning $760.9 million worldwide, it was critically panned.
"I think we just had too much fun. It just became too silly," he added. "It's always hard being in the center of it and having any real perspective… I love the process, it's always a ride. But you just don't know how people are going to respond."
Hemsworth also shared his reaction to the criticisms of Marvel films from iconic directors like Martin Scorsese and Quentin Tarantino, who have questioned the artistic value of superhero films. Scorsese likened the films to rollercoasters, while Tarantino claimed that the characters of the films are the stars, not the actors.
"That's super depressing when I hear that," said Hemsworth, 39. "There goes two of my heroes I won't work with. I guess they're not a fan of me."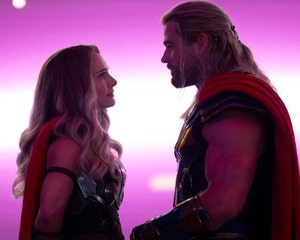 Chris Hemsworth Changed His Diet for Kissing Scene with Vegan Natalie Portman
"I'm thankful that I have been a part of something that kept people in cinemas. Now, whether or not those films were to the detriment of other films, I don't know," he continued. "I don't love when we start scrutinizing each other when there's so much fragility in the business and in this space of the arts as it is."
"I say that less to the directors who made those comments, who are all, by the way, still my heroes, and in a heartbeat I would leap to work with any of them," added Hemsworth. "But I say it more to the broader opinion around that topic."
"I don't think any of us have the answer," he concluded. "But we're trying."
Hemsworth will be speaking at the GQ Heroes conference at Soho Farmhouse, Oxfordshire from the 19th – 21st of July.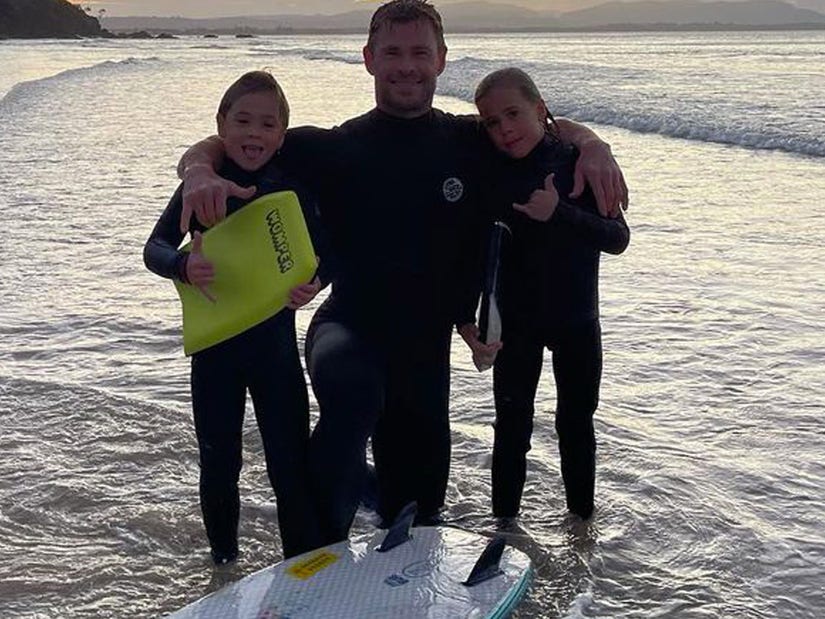 Source: Read Full Article