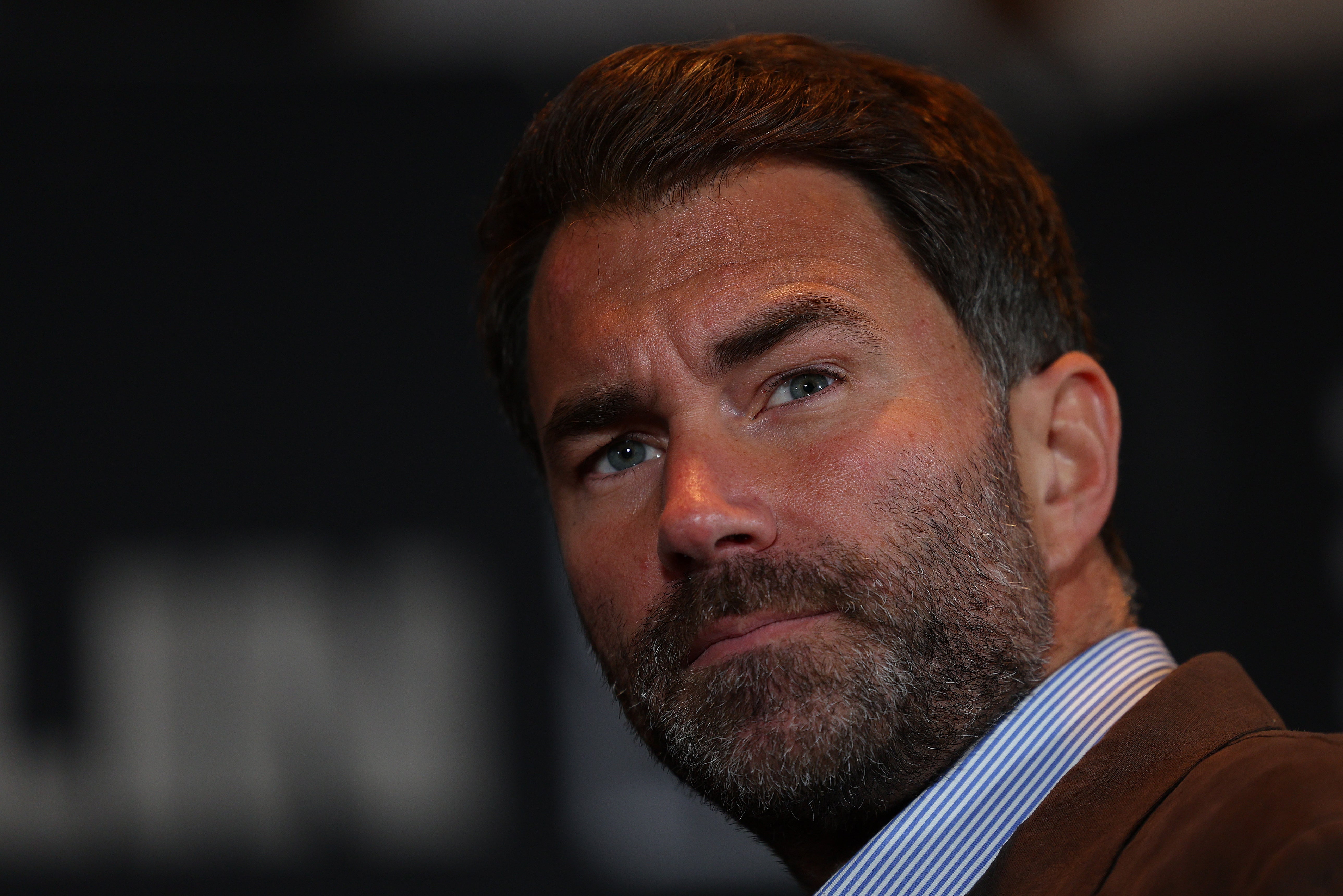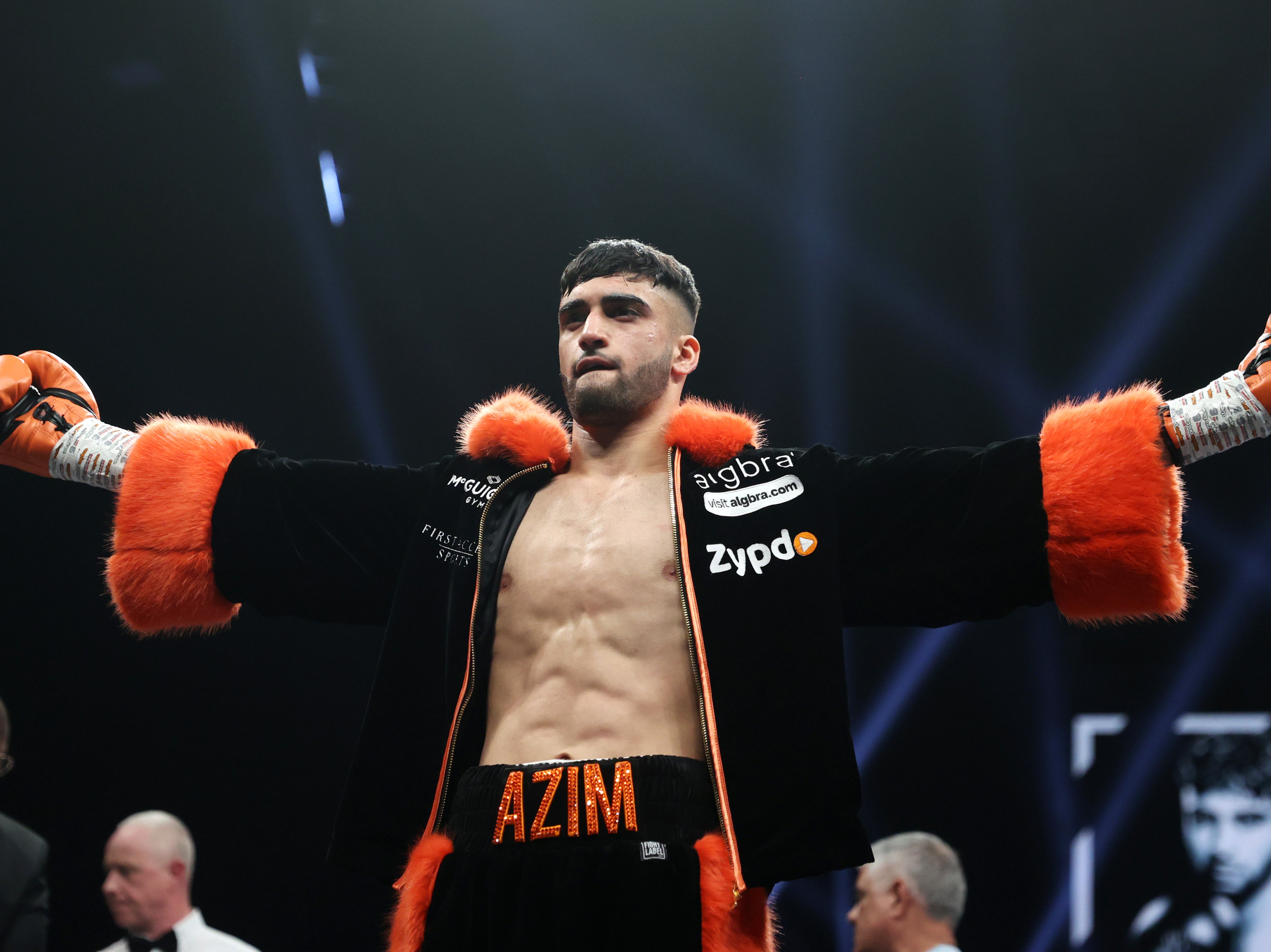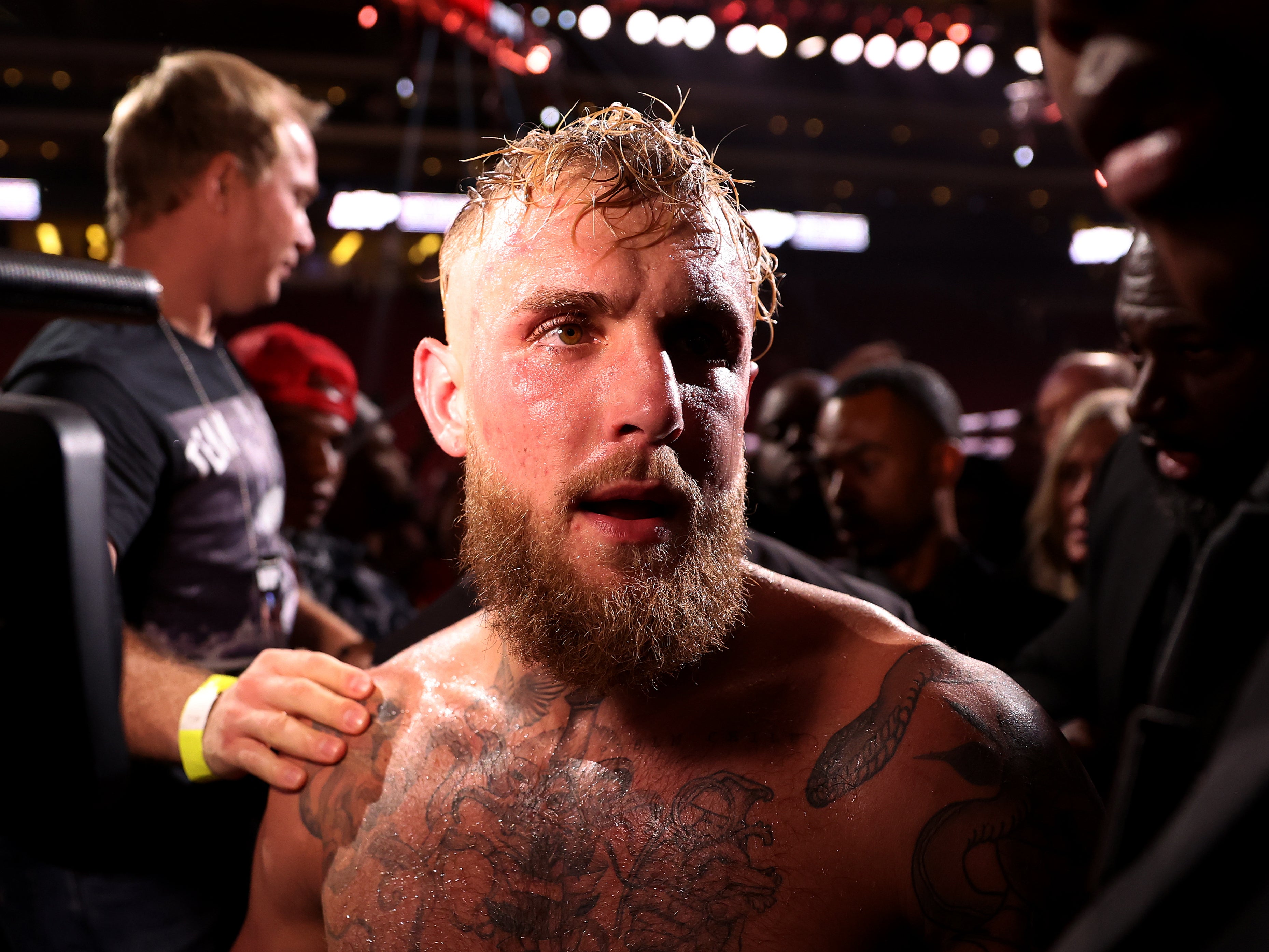 Khan's own dissection of his relationship with the public makes for intriguing reading, particularly when he addresses the role of race in that dynamic. "Win and you're everyone's friend; lose and you're on your own. Win and you're British; lose and you're Pakistani," he writes early in the book. Later, while exploring his Muslim faith, he adds: "Don't get me wrong, I love Pakistan, but I'm British through and through."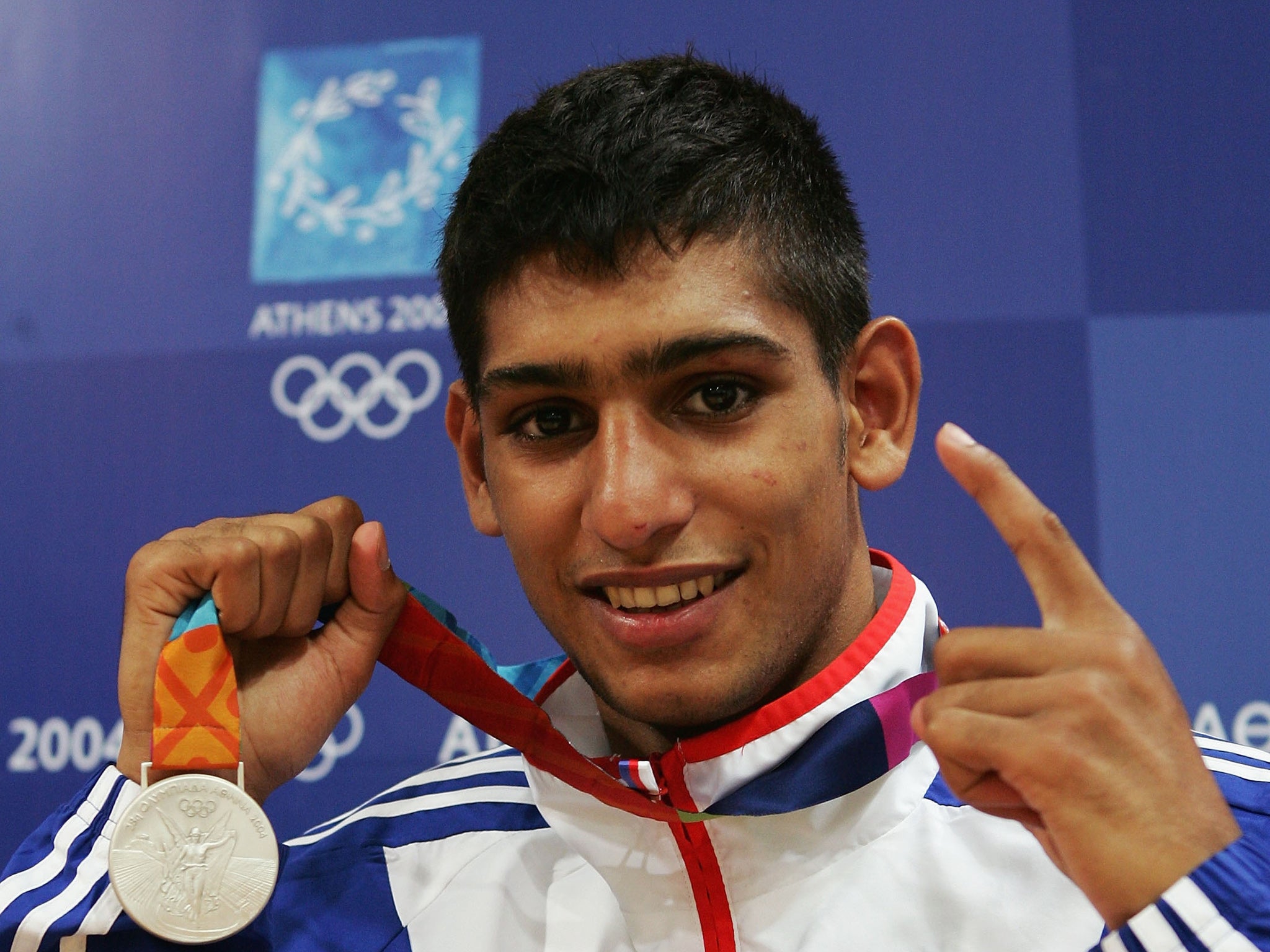 Khan celebrating his silver-medal win for Team GB at Athens 2004
At this point, it is worth acknowledging the impact Khan had on boxing and the inspiration he provided – two factors that are often forgotten. Before Khan, there were next to no boxers of an Asian background at the top of the sport. He not only inspired others but achieved his accolades without a clear inspiration of his own. The exception may be Prince Naseem Hamed, though Khan admits in Fight For Your Life that his relationship with the icon has always been fraught.
The book also contains 'juicier' moments for the non-boxing fan: the moment when Khan was robbed at gunpoint; a leaked sex tape from his younger years; his time on I'm A Celebrity… Get Me Out Of Here!; the marital strife that brought about a public feud with Anthony Joshua, and Khan's time hanging out with Hollywood A-listers after moving to the US. Of the feud with Joshua, and his wife's suggestion of romantic involvement with the heavyweight, Khan writes: "I actually told her, 'I'm going to divorce you.' In my religion, say that three times and it's legal. I did just that. Except there was one thing I didn't know at the time. Faryal was pregnant. That meant my saying, 'I divorce you,' was void. A man cannot divorce a wife who is pregnant."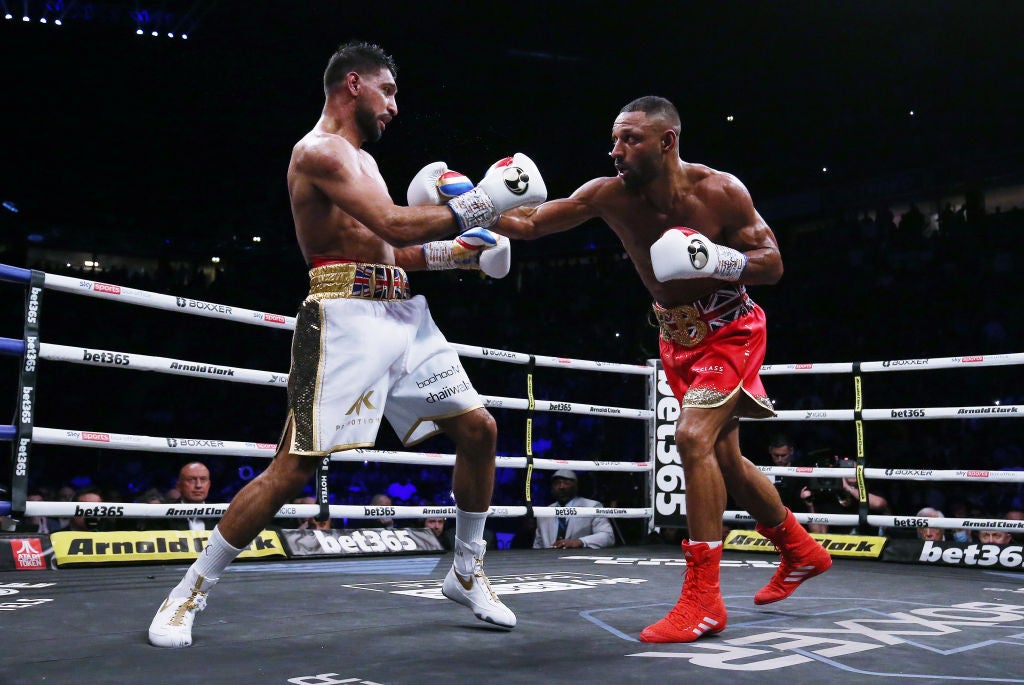 In his final fight, Khan was stopped by longtime rival Brook in February 2022
Of course, there are juicy moments for the boxing fan, too: those days in Athens ("I'd spent two weeks [there], I'd grown up about 10 years), the training sessions with Freddie Roach, many mentions of Khan's alleged "glass chin", and the Briton's failed drug test. The latter occurred in the lead-up to Khan's loss to Brook but was only revealed this April, when Khan received a two-year ban despite his retirement.
Recommended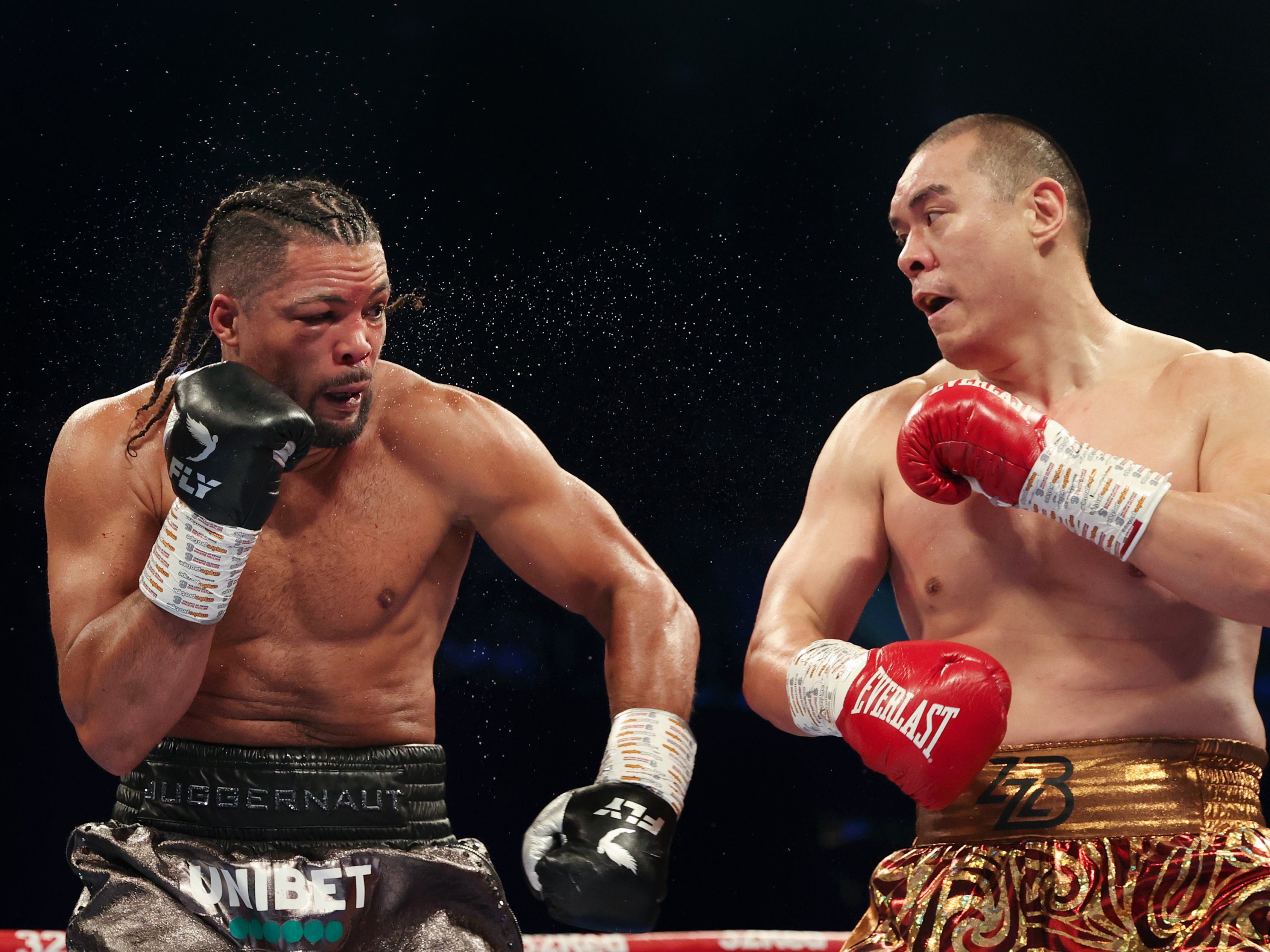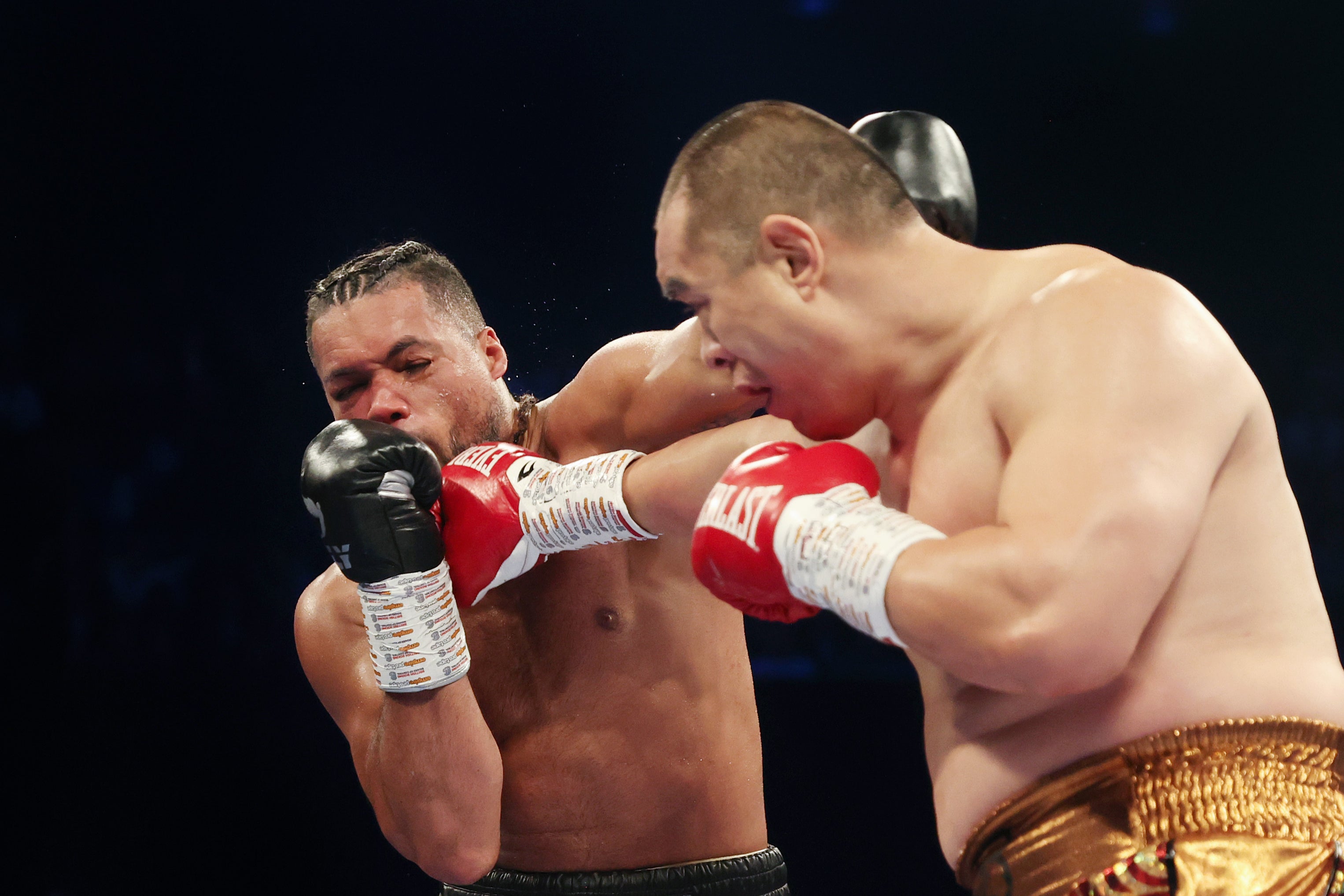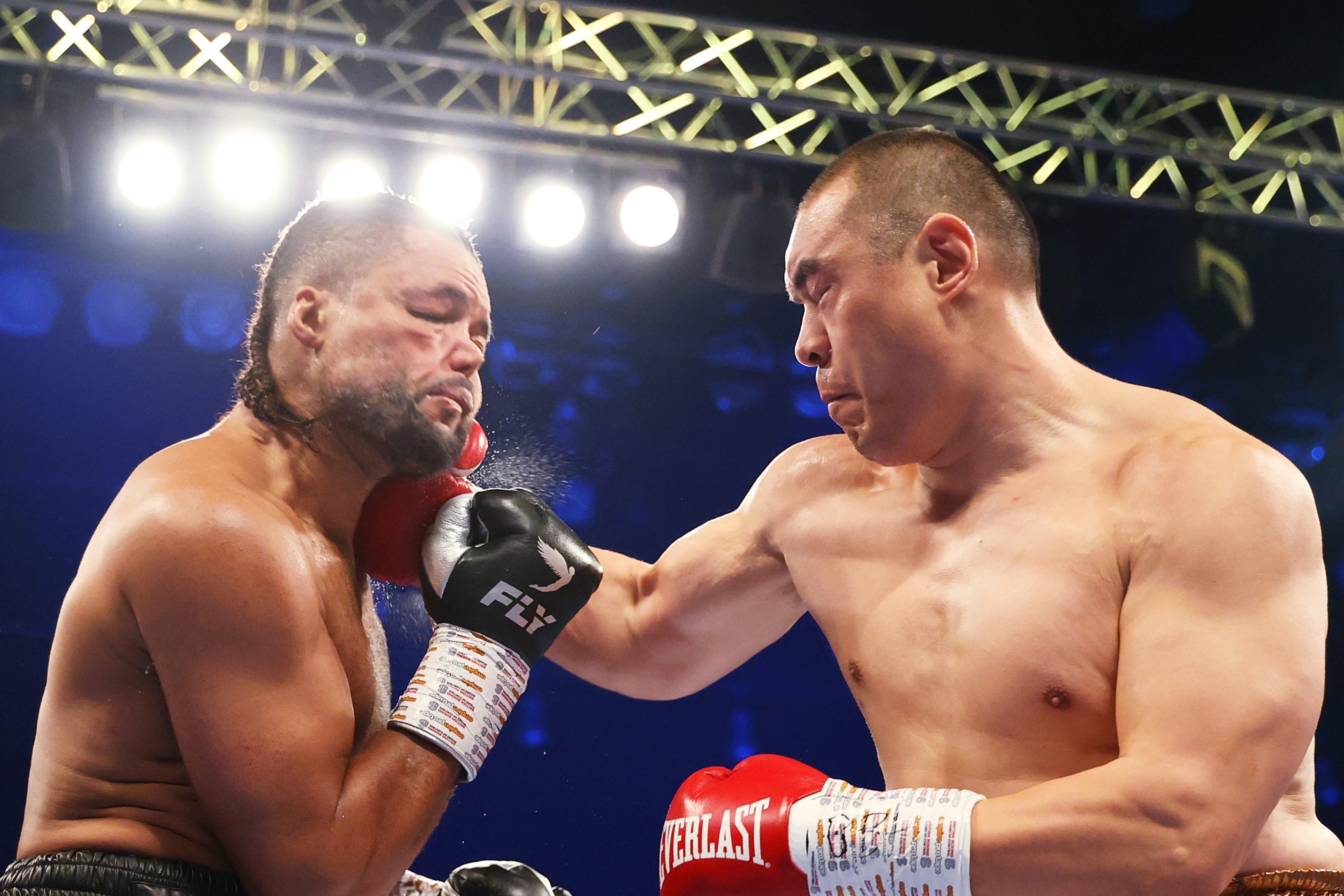 The latter was the latest complication in a legacy that has been contorted over the years, and perhaps Fight For Your Life is an attempt to massage that legacy. Perhaps it will work. For any excuses Khan makes, he provides a lot of entertainment. He always has.
Fight For Your Life is out now, available in hardback, eBook and audiobook format.
Source: Read Full Article