"We're not the Kardashians. We're trying to make ends meet just like everyone else," says Brandi Glanville.
Everyone's a target going into a reality competition show like "The Traitors," but for the reality stars who went head-to-head against "normal" people with no TV past, that target was even larger.
Premiering in full today on Peacock, the series pits a group of familiar faces from shows like "Real Housewives," "The Bachelor," "Big Brother," "Survivor," "Below Deck" and "Shahs of Sunset" against so-called "civilians" for a cash prize … all while being hunted by a trio among their own ranks dubbed "traitors."
Ahead of the premiere, stars Brandi Glanville, Arie Luyendyk Jr., Kate Chastain and Reza Farahan opened up to TooFab about their experience filming the show — and why they felt they were already at a disadvantage thanks to the perception they're already loaded from their prior projects.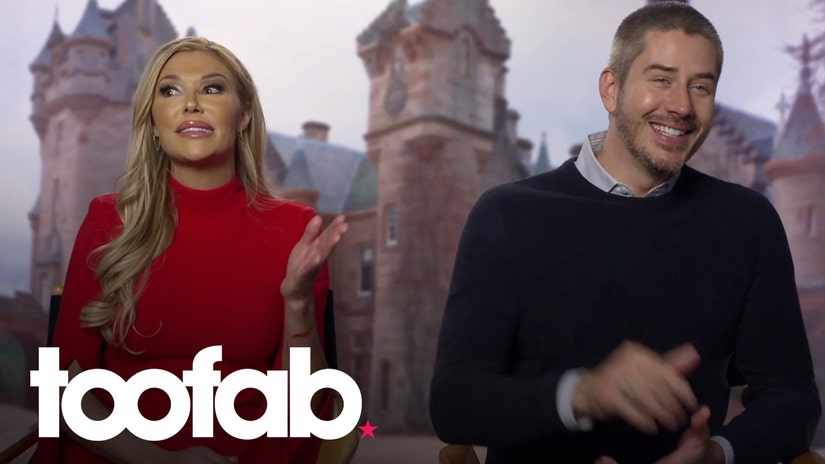 "Like, you guys are rich, why are you here? I think that's a really big thing that people think," shared RHOBH alum Glanville. "They think just because you're on television you're automatically rich. You can be famous without being rich. It happens all of the time. And the two don't necessarily go hand in hand."
"I can speak at least about myself … none of us are sitting back on our private jets. That's not happening. We're not the Kardashians," she added. "We're trying to make ends meet just like everyone else. I'm a single mom."
"It's still a lot of money," Arie chimed in. "A quarter of a million dollars is a lot of money to me still."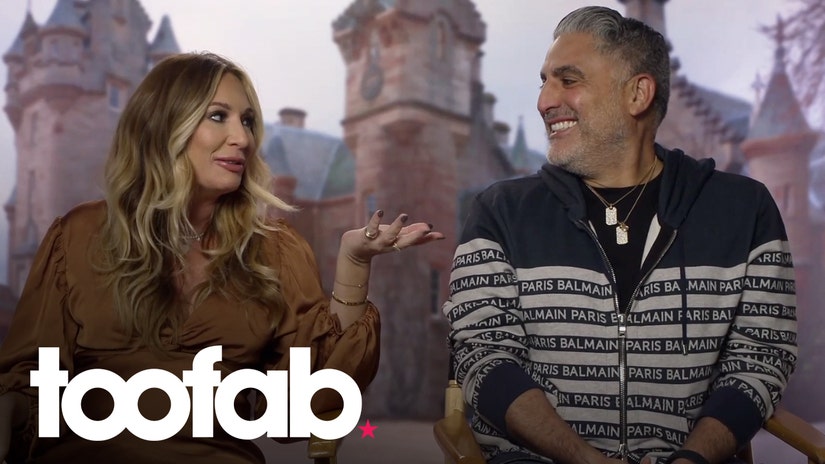 "They were looking for reasons to hate us," Chastain said of the "civilians" in the group — before admitting, "We were brats. We are brats. I would hate us!"
Farahan thought the cast would be completely made up of other Bravolebrities like him and was surprised to find a mix of reality stars from across all the networks, as well as everyday people with no prior reality history.
"I was like, 'Wait, what?!' It really infused this wonderful element I wasn't expecting into the game," he continued. "People were talking about the need of the money versus deserving of the money, which was an element I wasn't expecting."
For Arie, it was also nice to be part of the show where the prize wasn't him, after being "The Bachelor" back in 2018.
"It was so much less pressure," he said, adding that it was still an "intense" experience. "The game is really something that tests everything. You have to not trust anyone, you might have to do a little deceiving here and there, you might have to plant some seeds, but it felt really great to be one of many cast members instead of the one everyone's watching, so it was cool."
Unable to render YouTube Video.
Making matters even more interesting: Some of the "civilians" were also big fans of some of their shows.
"There were a few. I was on a train with a few, like Angelica, she was like, 'Oh my gosh, that's Brandi!'" said Arie. "She had this huge crush on [Cody Calafiore from 'Big Brother'] actually, which was hilarious. I was like, she's never gonna vote Cody because she has a huge crush on him!"
"There was a little bit of a weird dynamic between the reality tv personalities and — they called them civilians, we did not name them that — but it created like the reality side was almost at a disadvantage, because we have this preconceived notion about us," he continued. "So as soon as the gameplay started we really had to figure out, hey, we have to get to know these individuals and get them on our side to not get voted out."
"Some of them were huge fans, which is always flattering and nice," added Chastain. "I don't think it helped our game at all, because people there were to win. They're like, 'I love you on your show, but also I'm here to take your money.'"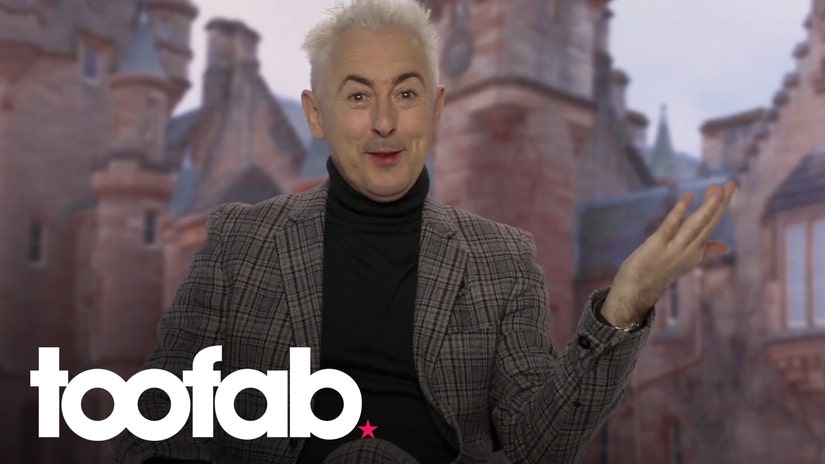 While the foursome's original shows are all known for drama and always-escalating tensions between their respective cast members, it sounds like there were a lot less televised fights than usual for this group.
"I did my best to work on myself and not to tell people exactly how I felt about them in the moment, because that wasn't going to do me any favors here," said Glanville. "I learned the hard way on 'Big Brother.' I really just did — I know you might not believe this — but I held back quite a bit and tried to play the middle of the road, be friends with everyone, be funny and outgoing and not too honest."
Chastain said "there was an unspoken bond" between all the Bravo stars and looked at the cast members from other reality shows like they were their "weird cousins" at a family reunion. Reza, meanwhile, said it was "a sigh of relief" for him when he saw his fellow Bravo brethren.
"It's trauma bonding," added Brandi. "Like when you go to jail or rehab with anyone, you shared that with that person and you always have that. We became such close friends so quickly because of this trauma we all went through."
All 10 episodes of "The Traitors" are streaming now on Peacock.
Source: Read Full Article